AKRON, Ohio — As the solar day continues to lengthen, gardeners prepare the soil in spaces, both large and small.
Some say, "So what?" Many reply, "Sow seeds", but where to find them? Well, you can find them free at your local library.
Steve Larson is with Living City Farms. He's prepping his vegetable beds and will soon be planting.
"When you think of a library, you think of books, maybe CDs, but I'm sure seeds don't come to people's minds that often," he admitted.
A seed lending library sprouted here in downtown Akron eight years ago. The refurbished card catalog holds everything from peas and carrots to okra, onions and tomatoes, and even Brussels sprouts. Best of all, the seeds are free to "check out."
"People come in, and they can pick up to six types of seeds any time they come in," Monique Mason, who helps manage the seed library, said.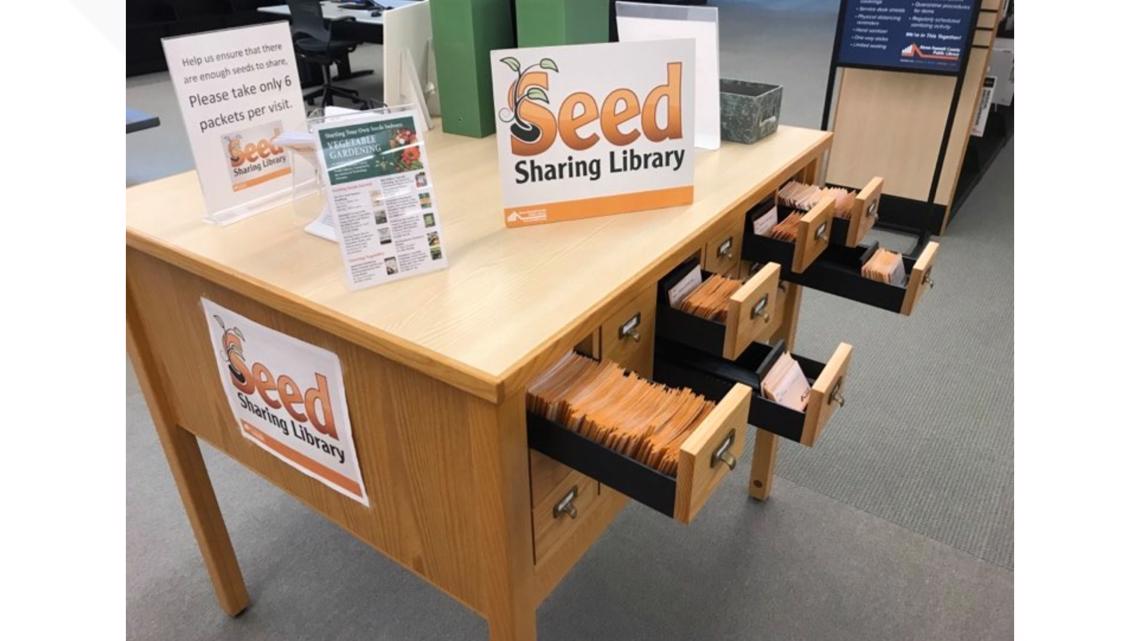 After the fruits and vegetables are harvested, gardeners can return some seeds to replenish the seed stock for next season. Akron is not alone in this service: The Cleveland Seed Bank has sown seeds to lend in five library systems. Chris Kennedy is with The Cleveland Seed Bank.
"Willoughby, Shaker, Elyria, Rocky River and Cleveland," Chris Kennedy with the Cleveland Seed Bank said. "We purchase all the seeds we distribute. They're all open pollinated, they're all heirloom. We have a scientific board that selects 24 different varieties that grow well in our region."
It may be the best kept gardening secret out there.
"For someone with a garden in their back yard, I think it's a perfect way to get seeds that are more acclimated to this climate," Larson said.
What's more? No late fees or fines!
EDITOR'S NOTE: The video below originally aired on April 9, 2020: