CLEVELAND — Brian Hoyer was a free agent for less than 24 hours. Just one day after being released by the Indianapolis Colts, the veteran quarterback is reportedly heading back to the New England Patriots for a third time.
According to multiple reports, Hoyer has agreed to a one-year deal with the Patriots. After going undrafted back in 2009, Hoyer immediately signed with New England following the NFL Draft. Hoyer was also with the Patriots as Tom Brady's backup in 2017 and 2018.
Hoyer, 34, was a star quarterback at St. Ignatius High School where he played for coach Chuck Kyle, while also playing for a state championship-winning baseball team.
Last season, Hoyer appeared mostly in a backup role for the Colts behind starter Jacoby Brissett.
Hoyer was with the Browns 2013-2014, leading Cleveland to a 6-3 start in 2014 before the team lost three of their next four games and opted to go with Johnny Manziel at quarterback.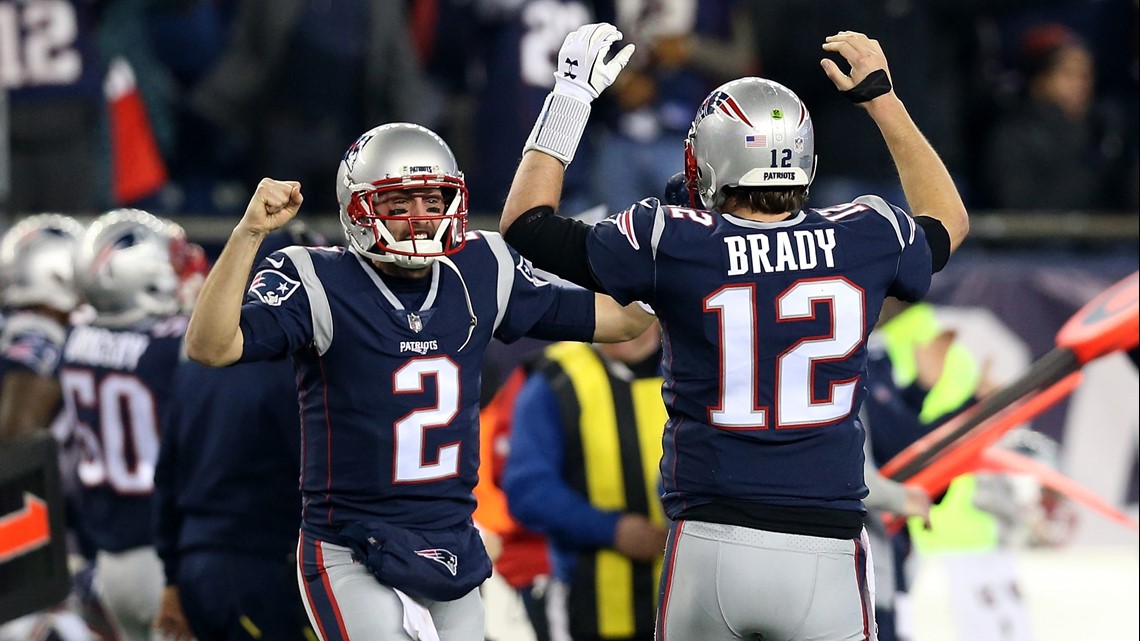 Hoyer has played in 69 career games (38 starts) in his time with the Colts (2019), New England Patriots (2009-2011, 2017-18), San Francisco 49ers (2017), Chicago Bears (2016), Houston Texans (2015), Browns (2013-14), Arizona Cardinals (2012) and Pittsburgh Steelers (2012). He has completed 873 of 1,477 passes for 10,274 yards with 52 touchdowns and 34 interceptions for an 82.5 passer rating.
With Tom Brady now with the Tampa Bay Buccaneers, Hoyers joins a quarterback room that includes Jarrett Stidham and Cody Kessler.