CLEVELAND — Shaun Crawford called it the longest hour of his life.
"When that call finally came, it was all excitement," he said. "It felt like I got drafted, honestly."
Crawford, a defensive back out of St. Edward High School in Lakewood who played college football at Notre Dame, remembers waiting for an entire hour after the NFL Draft concluded on Saturday to get perhaps the biggest phone call of his life. After looking at his phone numerous times and talking with his agent, Crawford finally got a call from the Las Vegas Raiders, informing him they were ready to sign him as an undrafted free agent and give him the opportunity he was hoping for.
"All I wanted was an opportunity," Crawford said with a smile.
The former first-team All-Ohio player who was one of the top college football recruits in the country six years ago finished third in tackles for the Fighting Irish last season and was a captain on a Notre Dame team that went to the College Football Playoff.
"It's been an uncommon journey, longer than most," Crawford explained in a Zoom call. "I'm just glad I was able to finish my undergraduate degree and my Masters degree and now get an opportunity to play in the NFL for the Las Vegas Raiders."
Crawford will head out to Las Vegas to join the Raiders for their rookie minicamp, and looks forward to meeting head coach Jon Gruden.
"When you go through the things that I've been through and get here and you finally have the opportunity, all you want to see if people noticing your hard work and notice your talent," Crawford said.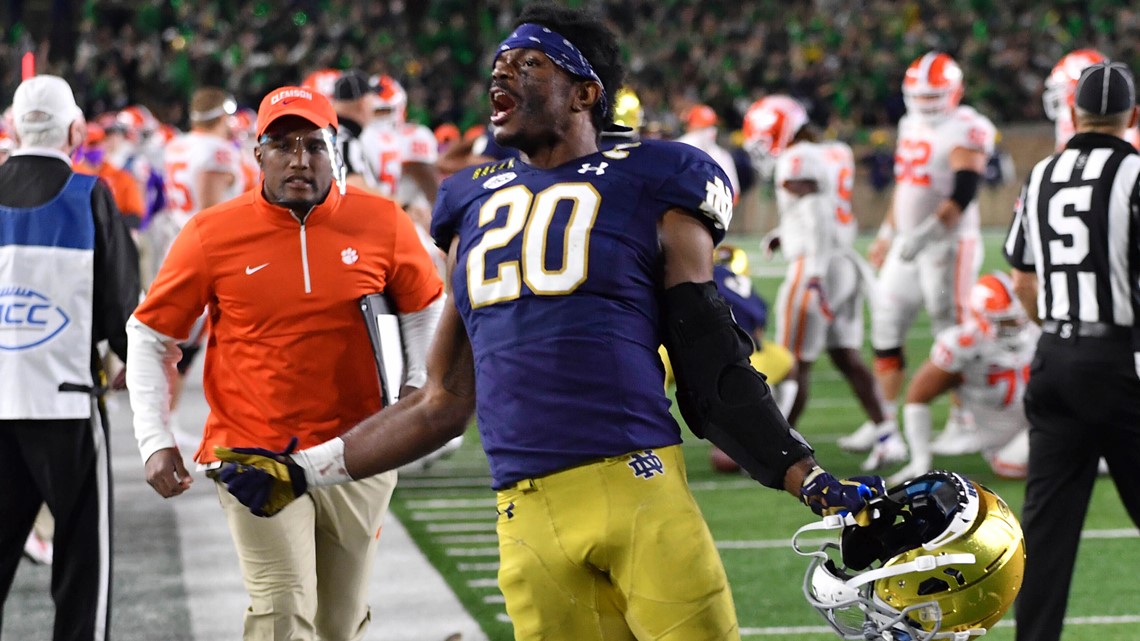 For years, NFL scouts projected Crawford to go much higher on draft boards for teams across the league. However, his career at Notre Dame was hampered by major injuries to his ACL and Achilles.
Crawford understands why some teams may question his injury history and his age. He's older than most players that got drafted after using a sixth year of eligibility at Notre Dame, but that's not stopping him from proving everyone wrong and taking full advantage of this golden opportunity.