The time to fight is nearly here for Cleveland's Stipe Miocic.
After a 13-month hiatus from the Ultimate Fighting Championship, the record-setting former titleholder will get his long-awaited opportunity to avenge just his third professional loss when he takes on Daniel Cormier in the main event of UFC 241 in Anaheim, California Saturday night.
On the day before UFC events, fighters go through weigh-ins, and following their trips to the scale, the fighters exchanged verbal barbs.
"It feels fantastic, man," Miocic told UFC commentator Joe Rogan about finally having his rematch with Cormier. "I'm going to get what's mine."
When Cormier addressed Rogan, he let it be known that Miocic will still have "former" attached to his name after Saturday's fight.
"You're exactly right, Joe. It's about my heavyweight championship," Cormier said, sternly. "He's been acting like he won the first fight. Tomorrow, I show you. Sometimes, you ask for (stuff) you really don't want. And Still."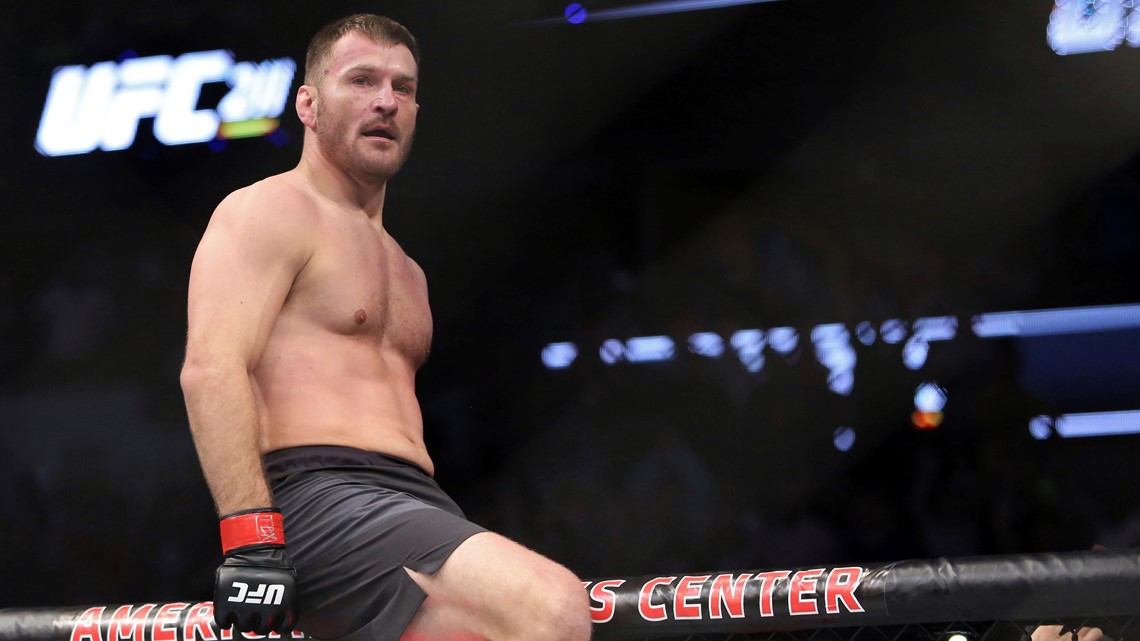 The 6-5 Miocic weighed in at 230.5 pounds, nearly 12 pounds lighter than he was at the time of the Cormier fight in Las Vegas last July. The prohibitive favorite heading into the rematch, the 5-11 Cormier checked in at 236.5 pounds
Despite taking a thumb to the left eye on an attempted shove from the challenger early in their first bout, Miocic felt he was winning for much of the first round against Cormier in his fourth defense of the UFC heavyweight championship.
However, out of a clinch, Cormier faked an uppercut, came over the top with a right-handed strike and floored the defending champion. With Miocic on his back, Cormier pounced and landed multiple strikes before the referee called a stop to the contest.

The record-holder for the most consecutive successful defenses of the UFC heavyweight championship, Miocic is 18-3-0 in his professional career heading into the Cormier rematch, including a 12-3 mark since joining the preeminent mixed martial arts organization.
Cormier is 22-1 with one no-contest in 24 professional bouts. The one no-contest was originally a knockout loss at the hands of Jon Jones in July of 2017, but a failed test gave the UFC light-heavyweight championship back to Cormier and set him on a path for a return to the heavyweight division.