CLEVELAND — Turbines could soon be twirling as the proposed wind-powered, electric generation facility in Lake Erie has moved another step closer to becoming a done deal.
On Wednesday, the Lake Erie Energy Development Corporation (LEEDCo) announced it has reached an agreement with the staff of the Ohio Power Siting Board, laying the foundation to build its Icebreaker Wind energy project.
LEEDCo must now get approval for a permit from the Siting Board to move forward with construction, which could begin as early as 2021.
"While there is more work to be done before we can formally proceed, this is a significant milestone for us," said LEEDCo President Dr. Lorry Wagner in a statement. "This new agreement details the extensive regulations that will govern this project and confirms the Ohio Department of Natural Resources important, ongoing oversight role. We appreciate the agency's mission to protect wildlife and we look forward to winning approval of the final permit we need in order to construct Icebreaker and thus position Cleveland to becoming a leader in the booming clean energy economy."
According to LEEDCo, Icebreaker Wind will create over 500 jobs in Northeast Ohio and is projected to have a $168 million local economic impact over the project's 25 year life. The group also is touting the environmental benefit of wind power as a clean, abundant and renewable energy source.
The six-turbine generation facility in Lake Erie would sit approximately 8 to 10 miles off the shore of Cleveland. The project would also include include an 11.8-mile long submerged electric line to transmit power to Cleveland Public Power's onshore Lake Road substation.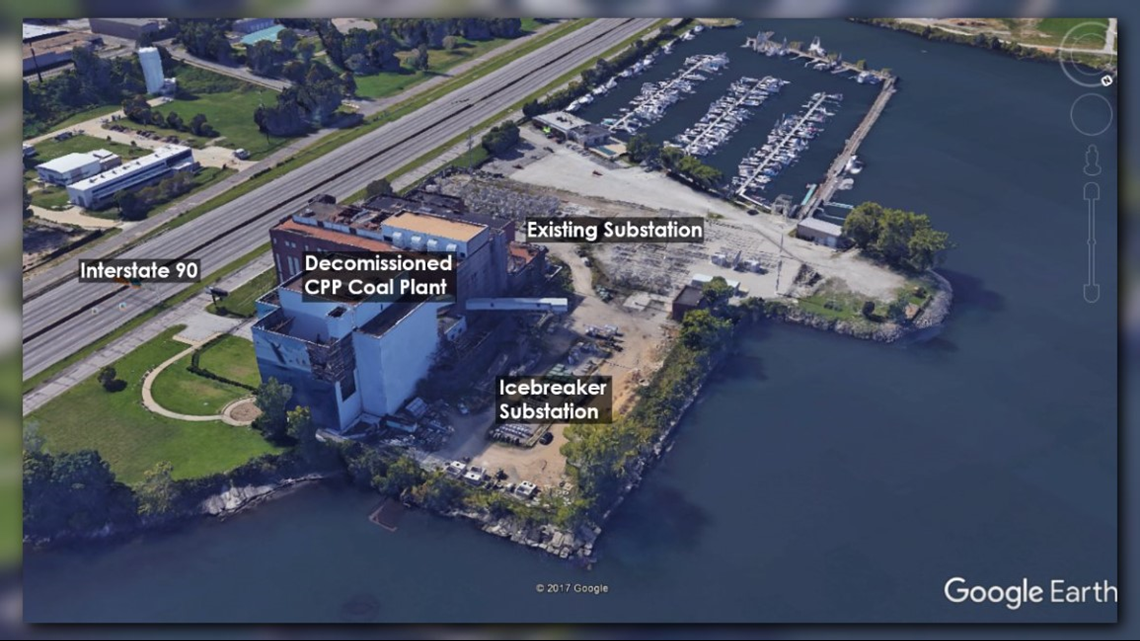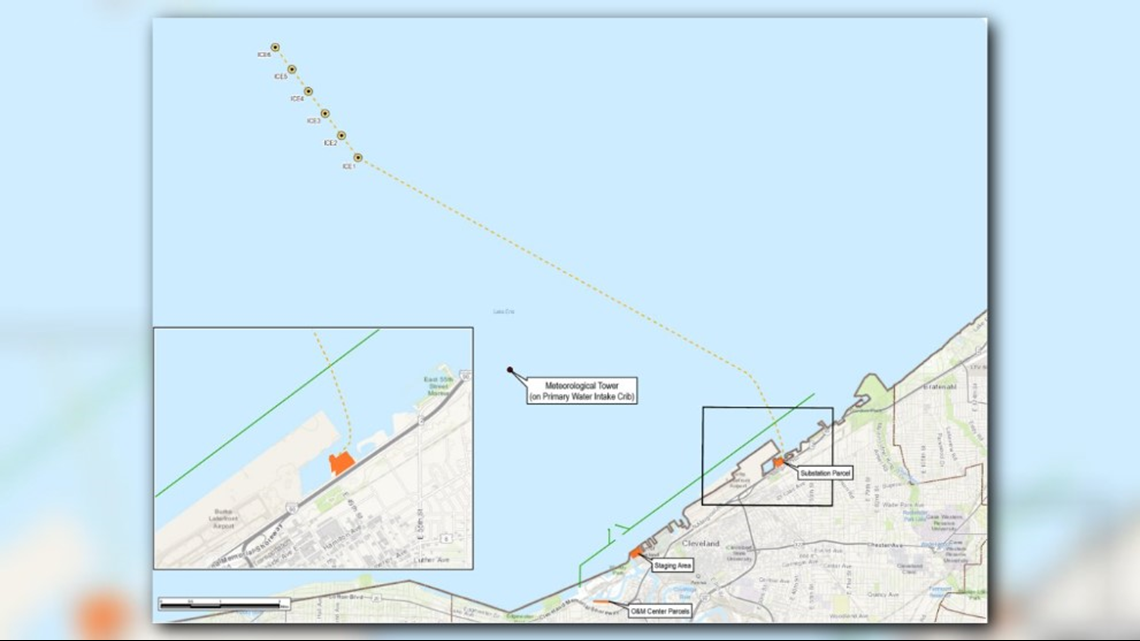 The turbines would barely be visible from shore. Close up, however, each turbine is imposing. A turbine is about 500 feet high with wing spans of 300 feet, the size of a football field.
The project has already earned approvals from 13 local, state and federal regulatory agencies on a host of environmental and other requirements. Several environmental groups including Sierra Club and the Ohio Environmental Council are supporting Icebreaker Wind.