CLEVELAND — A second public hearing regarding Icebreaker Windpower, Inc.'s application to construct a wind-powered electric generation facility in Lake Erie is set for Thursday night at Cleveland City Hall.
The hearing will begin at 6:00 p.m. in Room 216.
At stake is the proposal to construct a six-turbine, wind-powered electric generation facility in Lake Erie, approximately 8 to 10 miles off the shore of Cleveland. The project would also include include an 11.8-mile long submerged electric line to transmit power to Cleveland Public Power's onshore Lake Road substation.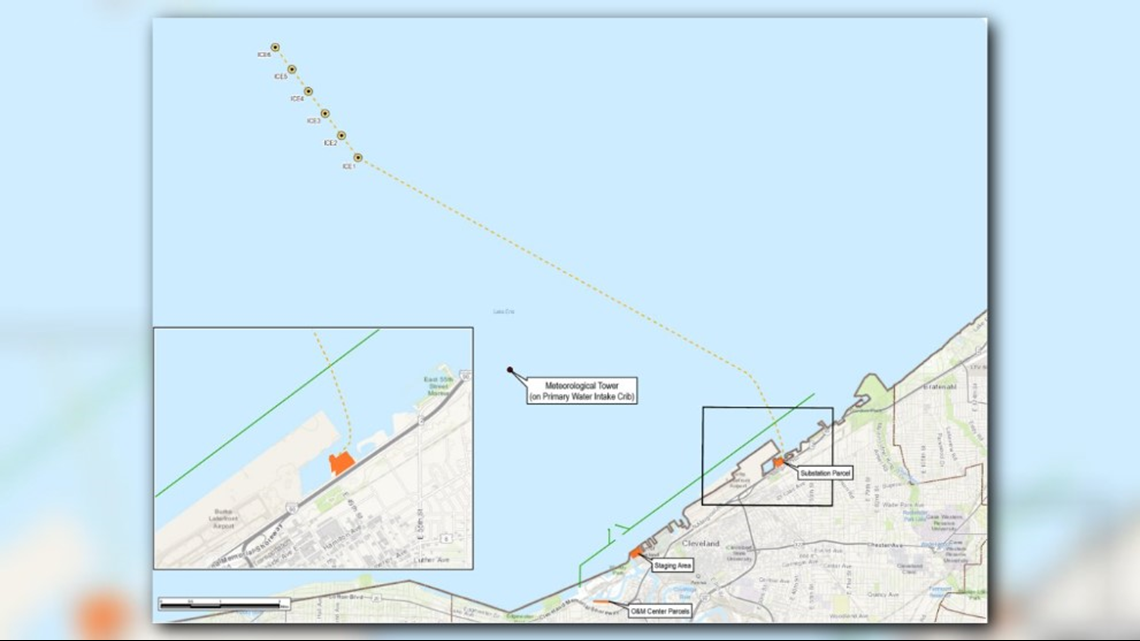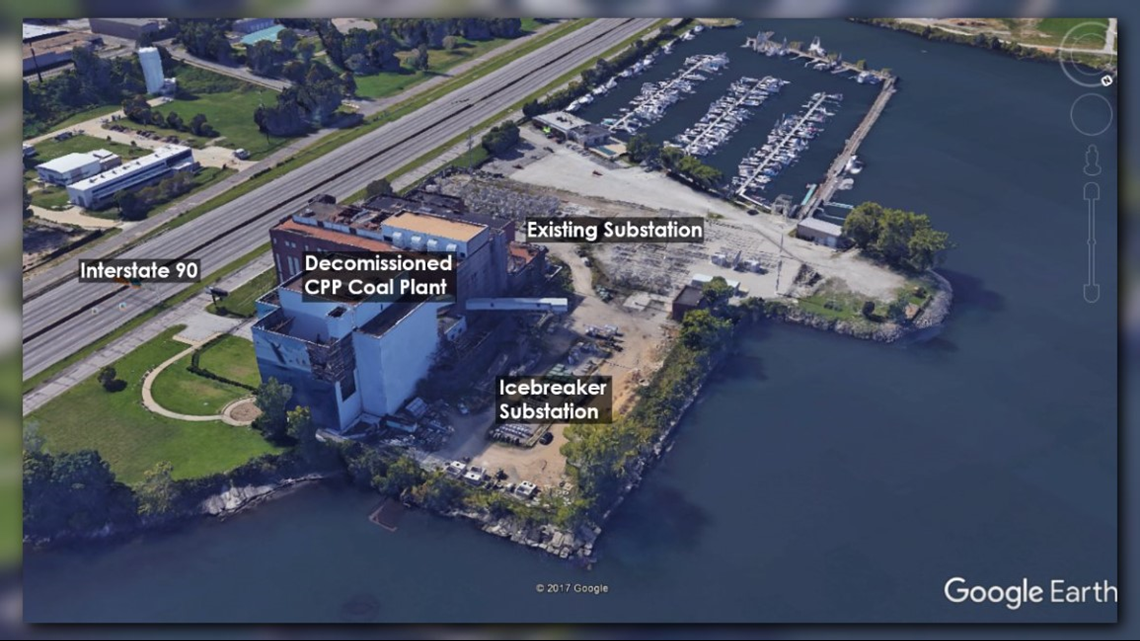 The non-profit group Lake Erie Energy Development Corporation (LEEDCo) is spearheading Icebreaker, which they say would be the first offshore wind facility in the Great Lakes, the first freshwater wind farm in North America, and only the second offshore wind project in the entire U.S.
According to LEEDCo, Icebreaker Wind will create over 500 jobs in Northeast Ohio and is projected to have a $168 million local economic impact over the project's 25 year life. The group also is touting the environmental benefit of wind power as a clean, abundant and renewable energy source.
Earlier this month, the Ohio Power Siting Board technical staff published its Report of Investigation, recommending that the Board approve construction of the facility, provided some 34 conditions are met.
However that was not welcome news for everyone.
Lake Erie Marine Trades Association (LEMTA), a trade association of 100-plus boat dealers, marina operators and service companies based in Cleveland, blasted the OPSB's recommendation, calling it 'reckless.'
Among other concerns, the LEMTA believes the 500-foot high turbines will be navigational hazards and will monopolize huge amounts of acreage at the expense of sport and commercial fishing and boating.
"But our highest priority should be to protect our natural resource," says LEMTA chairman Tom Mack in a statement. "Lake Erie has a unique frontage for many Ohio communities with resorts, parks, marinas, campgrounds, beaches and more. The pure vista of its unbroken horizon attracts tourists from around the world and contributes billions of dollars to our Ohio economy. Having hundreds of 500-foot spinning
towers destroying that picture should make any question of offshore wind farms in Lake Erie moot."