ORWELL, Ohio -- A crash in Ashtabula County has claimed the lives of two people.
It happened Wednesday morning on Route 45 near Johnson Road in Orwell.
Officials tell WKYC they were called to the scene at 7:11 a.m., where a 2008 Mercury Milan traveled across the center line and struck a truck.
Both vehicles burst into flames.
The driver and passenger inside the Milan, have been identified as Jon Mulhauser, 19, and Jacob Mulhauser, 18.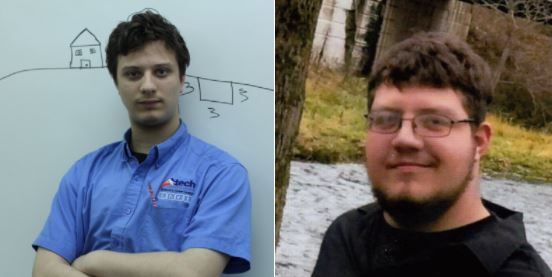 Officials say Jon was taking Jacob to Grand Valley High School to catch a bus to A-Tech Vocational School, where he was a student.
The truck driver, a 32-year-old man, escaped his vehicle through the passenger door before the truck caught fire.
A witness says he heard the crash from his house.
WKYC Channel 3's Jasmine Monroe visited Victory Lane Assembly Church, where the Mulhauser brothers attended. Fighting back tears Pastor David Bill says the accident hits home because the boys were just at the church last week.
"You know when you get a phone call from a board member and it's a family that's a part of your church, it's very hard to absorb," he said. 'Especially when you're involved in the family's lives."