CLEVELAND — Gas prices across Northeast Ohio have skyrocketed over the past week, with some communities now seeing costs of $5 a gallon or more.
According to AAA East Central's Gas Price Report, the average cost of a gallon of gasoline across Northeast Ohio is now at $4.812, which is 38 cents higher than a week ago.
Prices this time last year in Northeast Ohio were just $2.915.
Here are some of the average prices in Greater Cleveland:
Ashtabula - $4.797
Aurora - $4.788
Cleveland - $4.883
Elyria - $4.805
Independence - $4.886
Mentor - $4.808
Parma - $4.815
Youngstown - $4.797
Several communities, including Rocky River and Willoughby, have had gas stations with prices over $5 per gallon.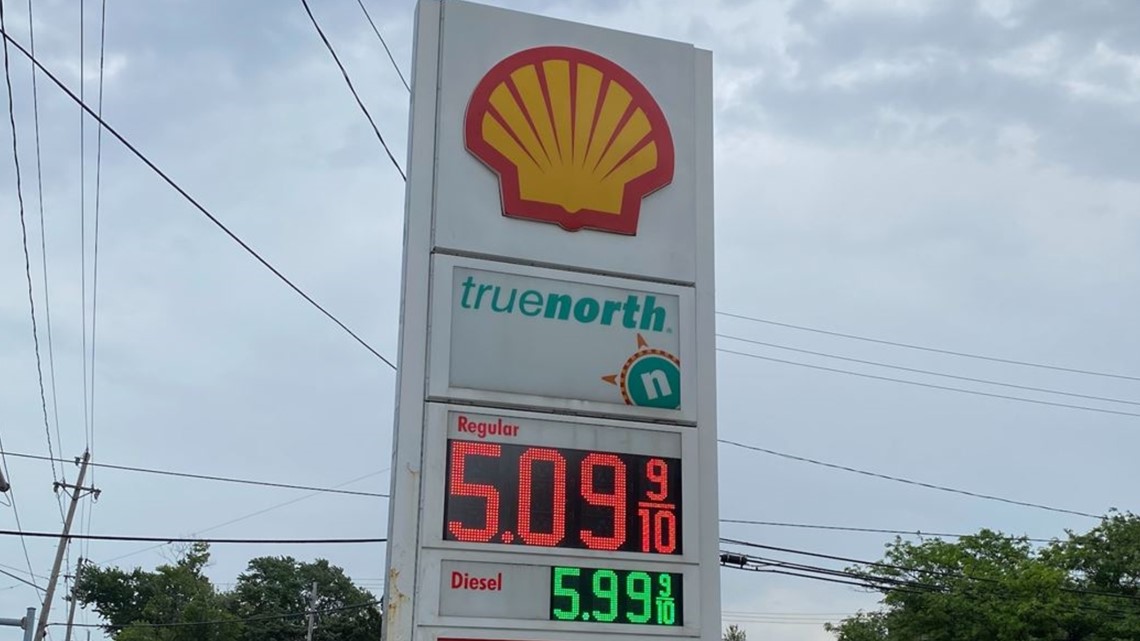 The AAA says domestic gasoline demand rose last week in the wake of a robust Memorial Day weekend of travel. The national average for a gallon of gas surged 25 cents in one week to hit $4.86. Today's national average is 59 cents more than a month ago, and $1.81 more than a year ago.
Ohio's average price per gallon of gasoline is $4.831. Both Indiana and Pennsylvania are now at or above the $5 mark.
The cost of gasoline is increasing rapidly across the country in part due to seasonal trends and the rising cost of crude oil. The cost of a barrel of oil is nearing $120, nearly double from last August, as increased oil demand outpaces the tight global supply.