CLEVELAND — There are no cases of coronavirus in Ohio as of Mar. 4, but lots of Northeast Ohioans have the virus on their minds with spring break travel plans in the next few weeks.
"We are definitely getting questions about whether it is still safe to travel," said Stephanie Milani, spokesperson for AAA East Tennessee. "The CDC has travel warnings if you're going to certain places, but otherwise trips are not interrupted."
The CDC and the U.S. State Department warned travelers to avoid trips to China, Iran, Italy, and South Korea. The State Department also recommends caution for anyone traveling to Macao, Hong Kong, and Japan, and is additionally asking travelers to avoid cruises to Asia.
If you've booked a cruise anywhere else in the world, you're fine to set sail, but expect the cruise lines to make sure you're not sick.
"The cruise lines are having passengers fill out a form asking if they've had a temperature or any recent illnesses," Milani said. "They already do that before the coronavirus, but they're also checking your recent travels. So if you've been to China or Italy in the last several weeks, that would raise concern."
Should travelers be concerned about visiting the airport or their health while confined on an airplane? McGhee Tyson has a plan in place for a local outbreak of coronavirus, but right now the CDC has told the airport it does not need to take any additional precautions.
The CDC also said an infected person on a plane will not infect everyone on board. There is moderate risk to anyone within a few seats of the infected person.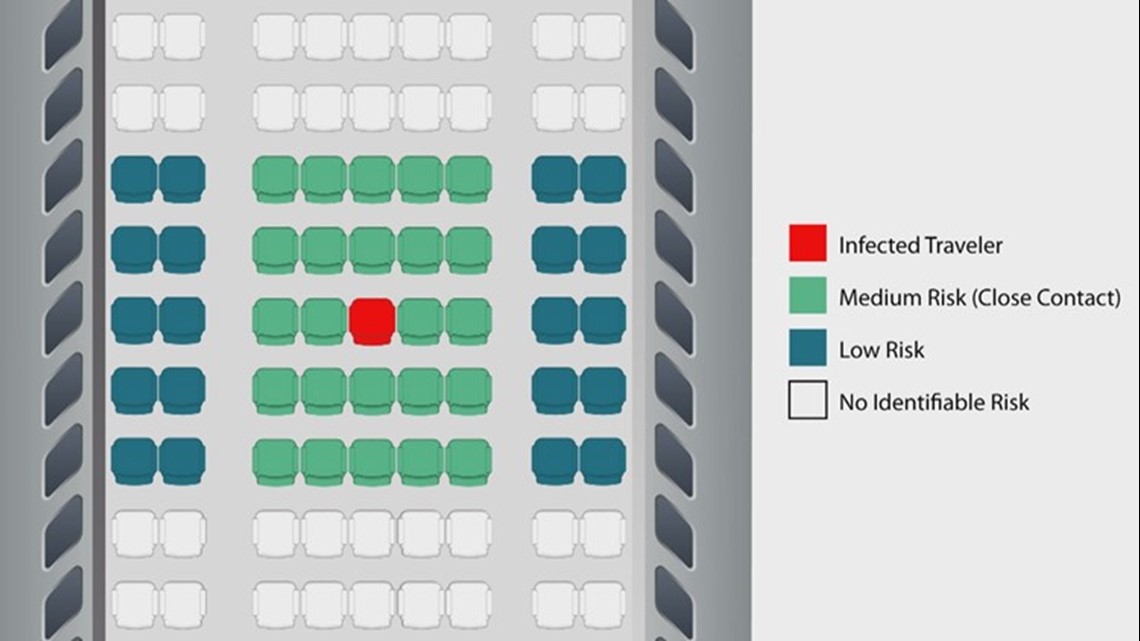 Milani said AAA travel agents are getting calls from fearless customers who hope to capitalize on coronavirus fears by booking summer trips at a bargain.
"They are taking a chance that coronavirus and the fears that are going along with it right now may not be fears in a couple of months," she said. "There are definitely deals for those people who are comfortable traveling. We recommend travel insurance for those people."
Milani recommends travel insurance, but said be sure to check what is covered and what is not. Travel insurance often will not provide refunds for cold feet.
"For most travel insurance policies, it does not cover your fear of traveling," she noted. "But if you have something like a terrorist attack or disease outbreak that interrupts travel, then it may offer some protection. Just be sure to know what is covered."
Parma travel agent Phyllis Rosewell has seen only a slight slowdown in calls, and also notes getting the right coverage is key. There are "cancel for any reason" options for most insurance plans, but they can be about 40% more expensive.
As of now, most travelers can fear not when it comes to their plans for spring break. Milani does recommend all travelers wash their hands as often as possible for 20 seconds with soap and water. She also said anyone with medications should pack an extra two-week supply in case there are any travel delays.