CLEVELAND — If you've even flown, you know the skies are not always friendly.
Long lines, cramped seating and heaven forbid, lost luggage, can tax our patience.

3News unveils the rankings of carriers that fly right, and the carriers that could use a little lift.
Back in the day, the skies were more than friendly. They were downright luxurious, with free meals, miles of smiles and leg room.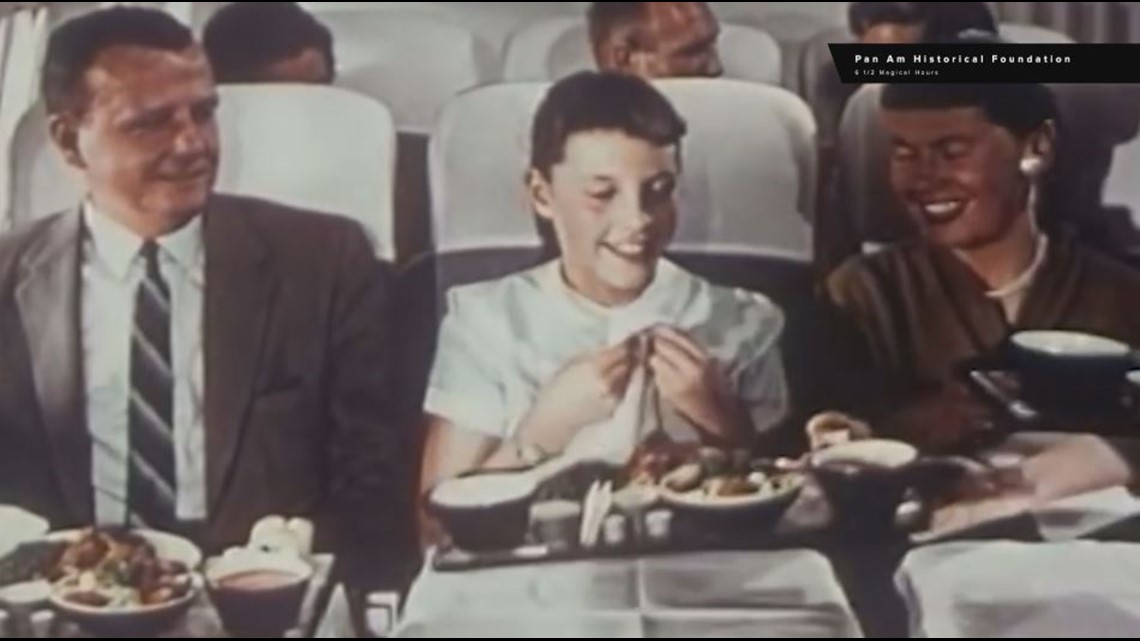 But nowadays, we complain about cancelled flights, long lines and lost luggage.
"You expect your luggage to be there when you land and then it's not there, so you have to go through the process to find it and track it down," said Doug McBee, who was flying out of Cleveland.
"My dad went on a business trip, got all of his luggage lost the day before an interview. He had to go to Kohl's and buy a bunch of clothes, they never found it either," said Jake Hilger, who was flying into Cleveland.
The feds track airline problems so we looked at rankings for on-time arrival, cancellations, delays, complaints and lost bags.
For luggage, Delta lost on average of 1300 bags per day.
American Airlines lost double, an average of 2600 bags per day.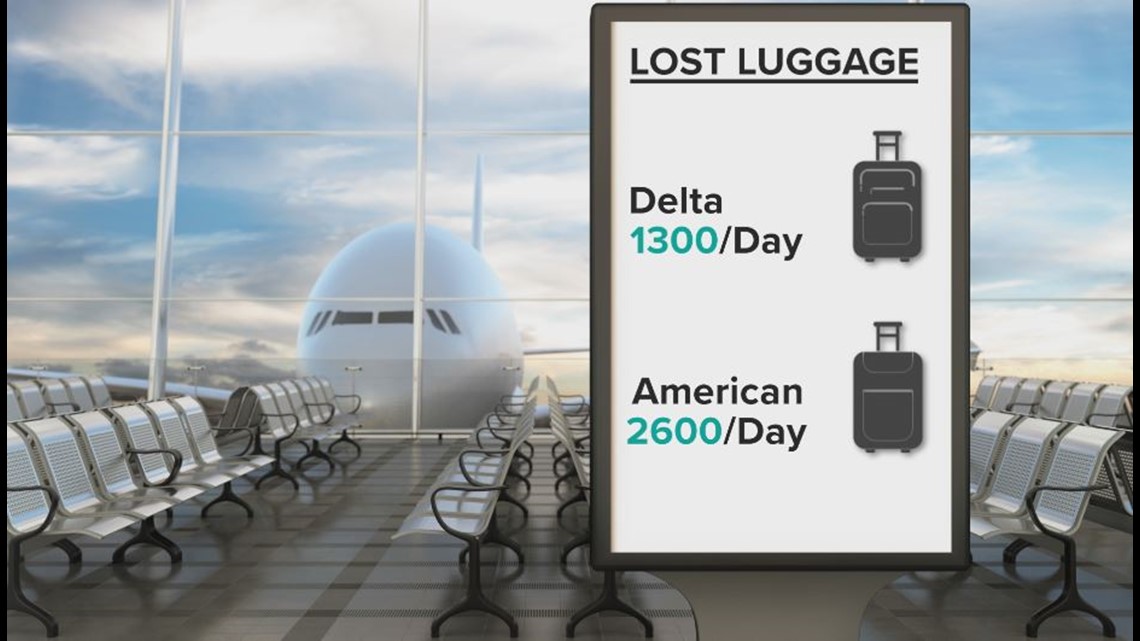 As for getting bumped off a flight, Delta had just 9, while American had over 15,000.
One carrier that scored near the top might surprise you. Allegiant ranked third overall, thanks to losing the least amount of luggage.
Based on the data, here's our rankings:
Delta
Southwest
Allegiant
Spirit
JetBlue
Frontier
United
American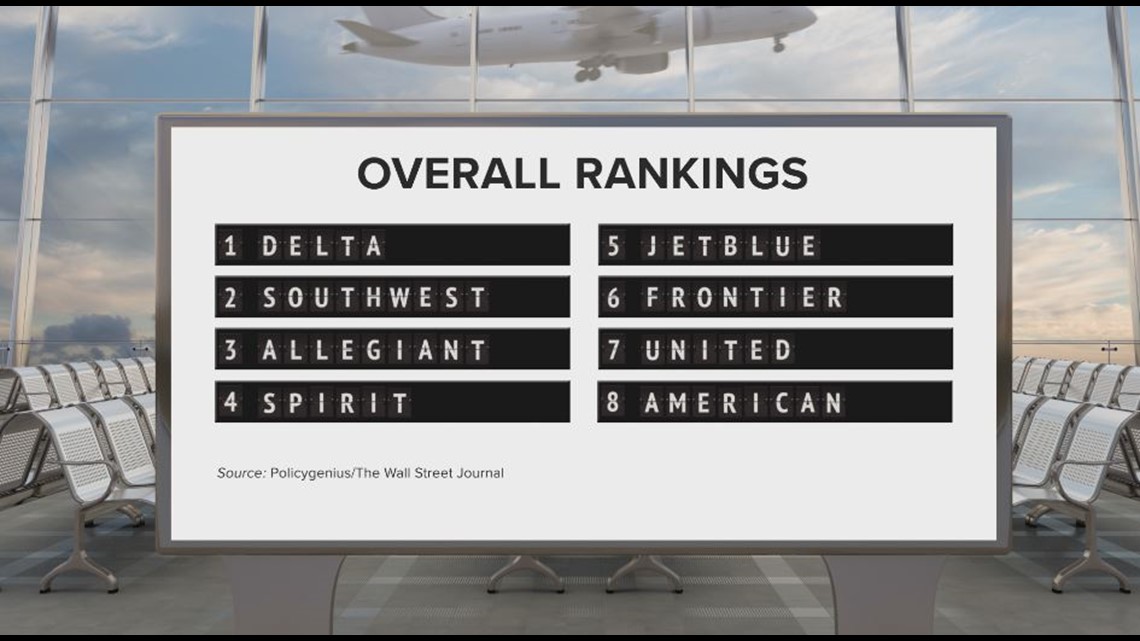 3News got our data from the Department of Transportation, PolicyGenius, Wall Street Journal, and masFlight, a flight data analytics unit for Global Eagle.