Turning on your vehicle's headlights can help other drivers see you not just at night but also during bad weather, whether it be fog, rain, snow, etc. Some states have a simple requirement that if your windshield wipers have to be on, turn on your headlights too. Here are the vehicle headlight laws per state.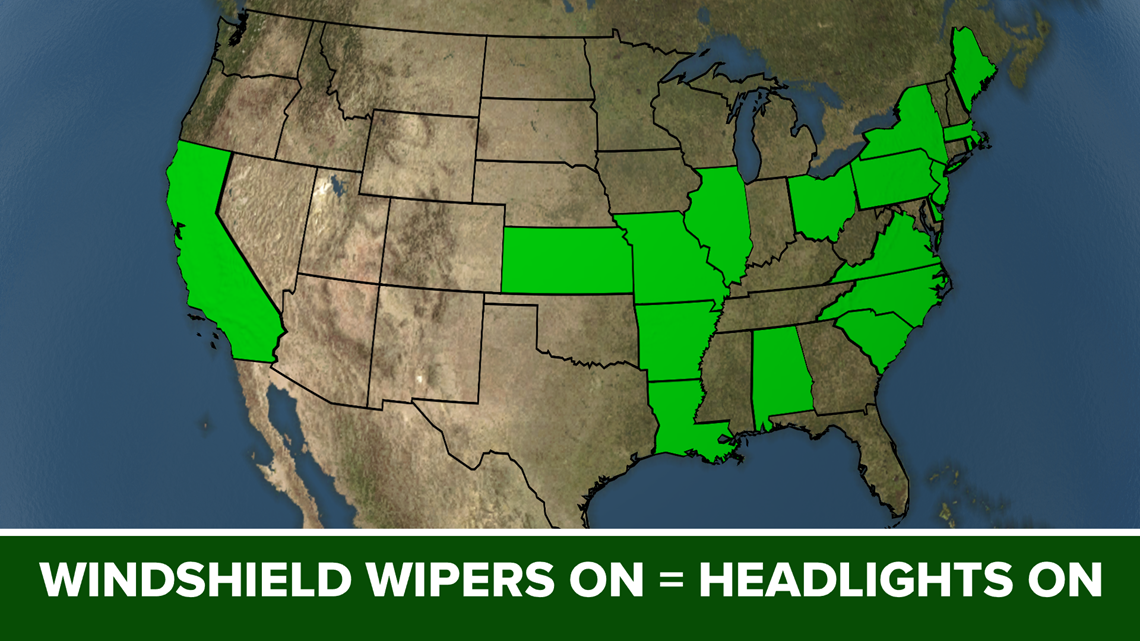 In 18 states, if the windshield wipers are on, then your headlights must be turned on as well.
STATES REQUIRING HEADLIGHTS TURNED ON WHILE WINDSHIELD WIPERS ARE ACTIVATED
Alabama
Arkansas
California
Delaware
Illinois
Kansas
Louisiana
Maine
Massachusetts
Missouri
New Jersey
New York
North Carolina
Ohio
Pennsylvania
Rhode Island
South Carolina
Virginia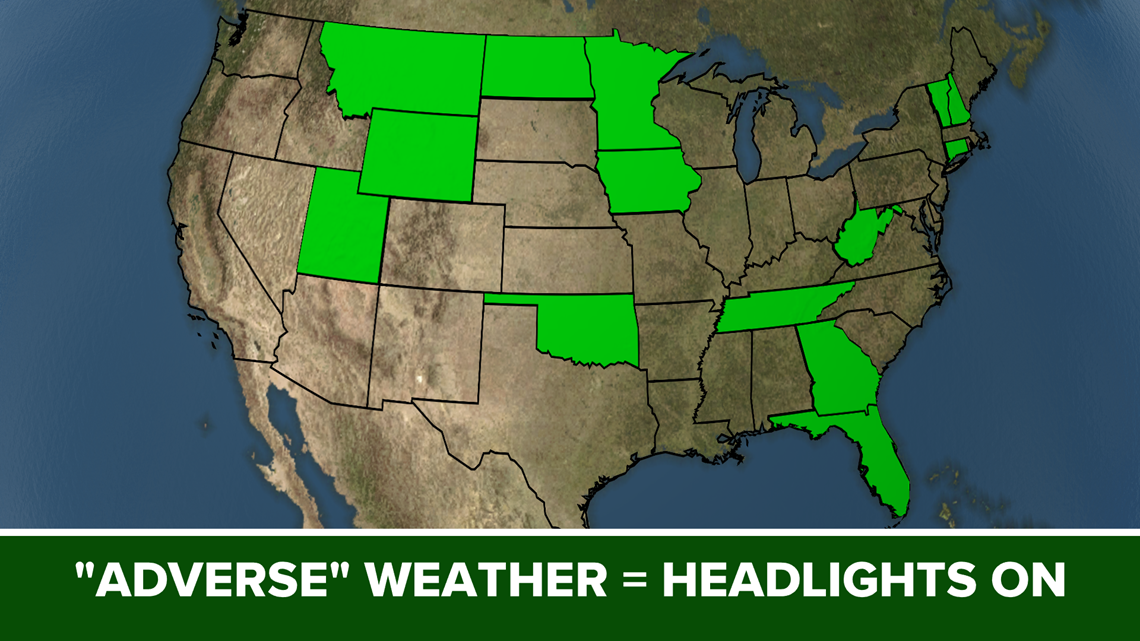 Other states have more vague laws. Technically you do not have to have your headlights on if the windshield wipers are in use. Instead headlights must be on during "adverse conditions." The ambiguity is what kind of weather or how extreme must the weather be to qualify as "adverse"?
STATES REQUIRING HEADLIGHTS TURNED ON ONLY DURING "ADVERSE CONDITIONS"
Connecticut
Florida
Georgia
Iowa
Minnesota
Montana
New Hampshire
North Dakota
Oklahoma
Tennessee
Utah
Vermont
West Virginia
Wyoming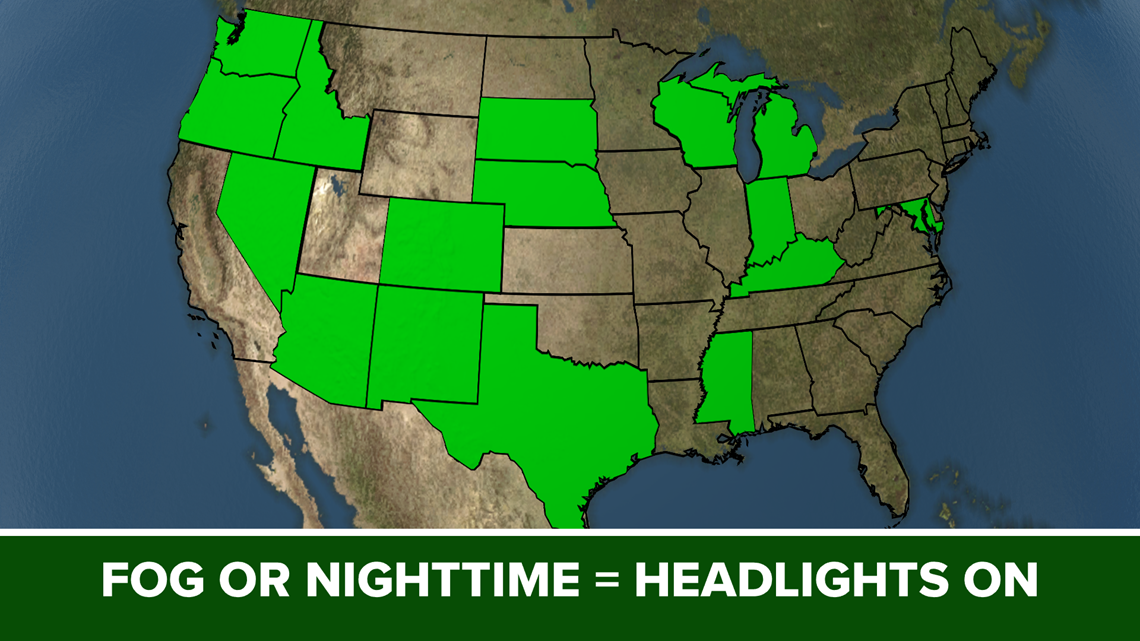 The remaining states do not have any laws about requiring headlights to be turned on during bad weather or while windshield wipers are on. These states only require your headlights in extreme fog (poor visibility) or when it's nighttime/civil twilight. Technically heavy rain or snow can count as poor visibility but it's hard to measure as a driver and is subject to opinion.
HEADLIGHTS ONLY REQUIRED IN DENSE FOG, LOW VISIBILITY OR AT NIGHT
Alaska
Arizona
Colorado
District of Columbia
Hawaii
Idaho
Indiana
Kentucky
Maryland
Michigan
Mississippi
Nebraska
Nevada
New Mexico
Oregon
South Dakota
Texas
Washington
Wisconsin
Source and for a complete list: AAA