FORT MYERS, Fla. — A couple from Mansfield, now living in Florida, is doing their part to help feed community members as they grapple with the aftermath of Hurricane Ian, which devastated parts of Florida. They are cooking up thousands of hot meals everyday at their Fort Myers restaurant, FK Your Diet, and serving them for free to anyone who needs them.
A few years ago, Amy Eldridge and Doug Miller moved from Mansfield, Ohio to Florida, where they opened six restaurants under the FK Your Diet name. The FK in the name stands for foster kids, as Miller grew up in the foster care system. Now, it's become a mission of their business to give back by donating money to foster care agencies.
Miller said the restaurants have long aimed to give back to the community, feeding the homeless and even helping feed the Uvalde community in the wake of the tragic shooting at Robb Elementary School in May. Now, their mission to help others extends to their neighbors in Florida.
"There was no thought that was put down that was like, 'Let's go ahead and do this.' It was just a simple reaction to a problem," Miller said.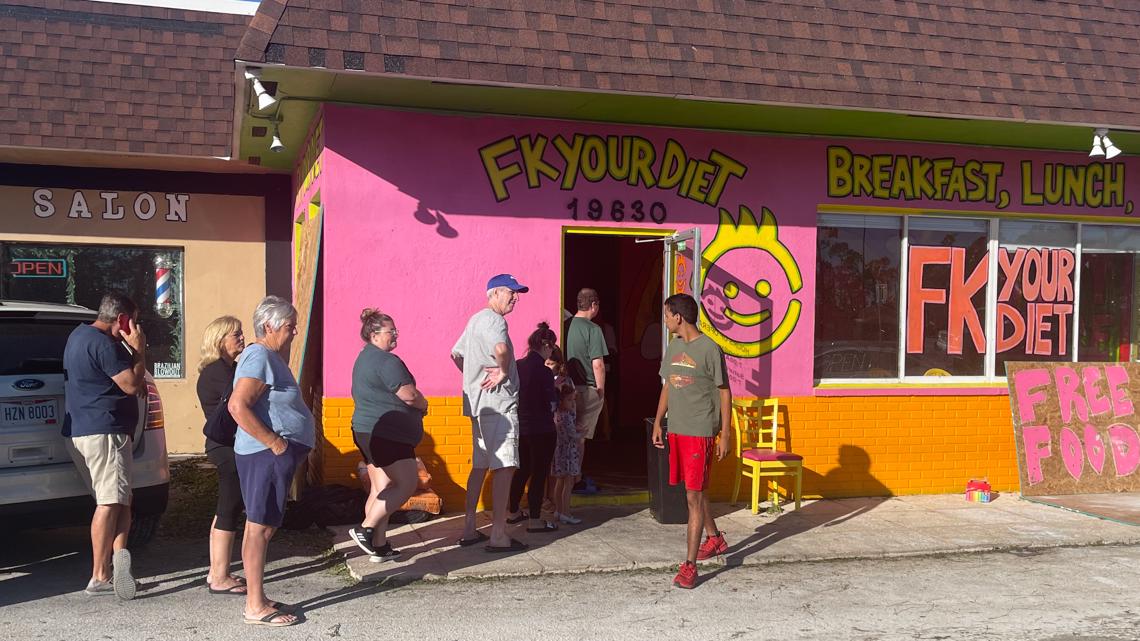 All around them, Miller and Eldridge have seen the devastation Hurricane Ian caused, and the need for hot meals and water.
"This hurricane came in and just wrecked the place, I'm talking just turned it upside down, inside out. People are all walking around dazed and confused," Miller said. "I've never seen anything like it, it's a war zone."
"You can see it in their eyes, everybody wants a shower, wants a hot meal," said Eldridge. "You feel so bad and wish that there's more that you can do. But we're as much as we physically can at the moment."
The couple has been going to bed around 10 and waking up at 2 in the morning to prepare hundreds of breakfast meals for national guardsmen nearby. Then they serve the community from their restaurant, currently staffed by employees from their other restaurant locations.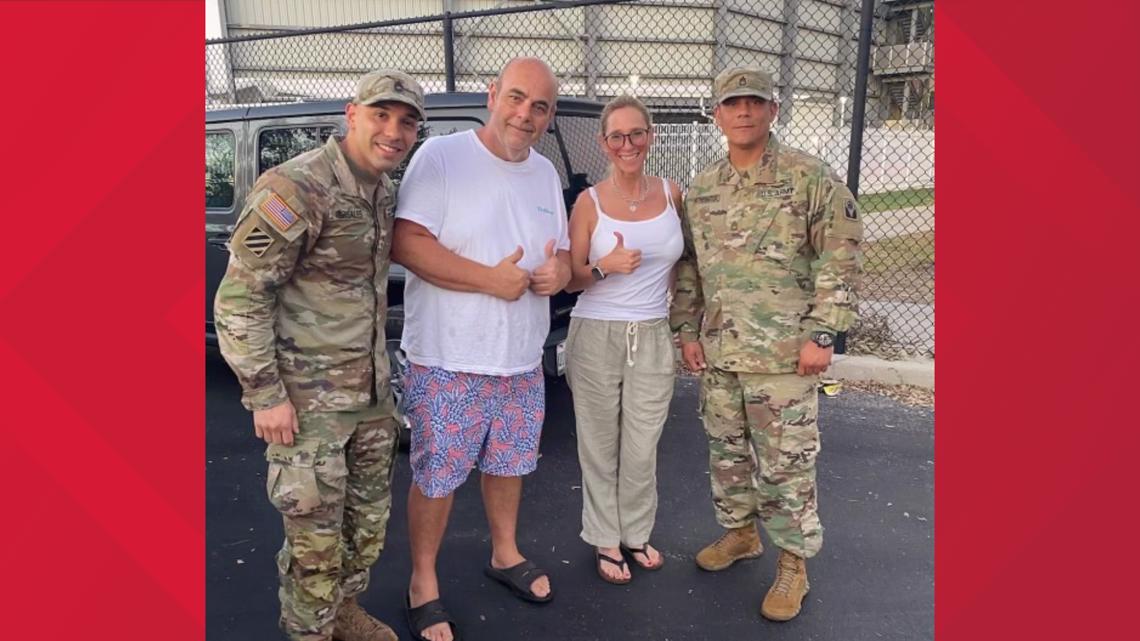 They estimate they've been serving about 5,000 people free meals every day, and spending about $10,000 a day for supplies. The majority of that money has come from their own pockets, though they have received donations.
"We're not the type of people that would tell somebody 'no, we're not going to feed you,'" Miller said.
The couple continues to feed people, even though their restaurant is operating without running water or electricity. They're currently relying on propane and generators, sometimes cooking in the dark when the lights go out.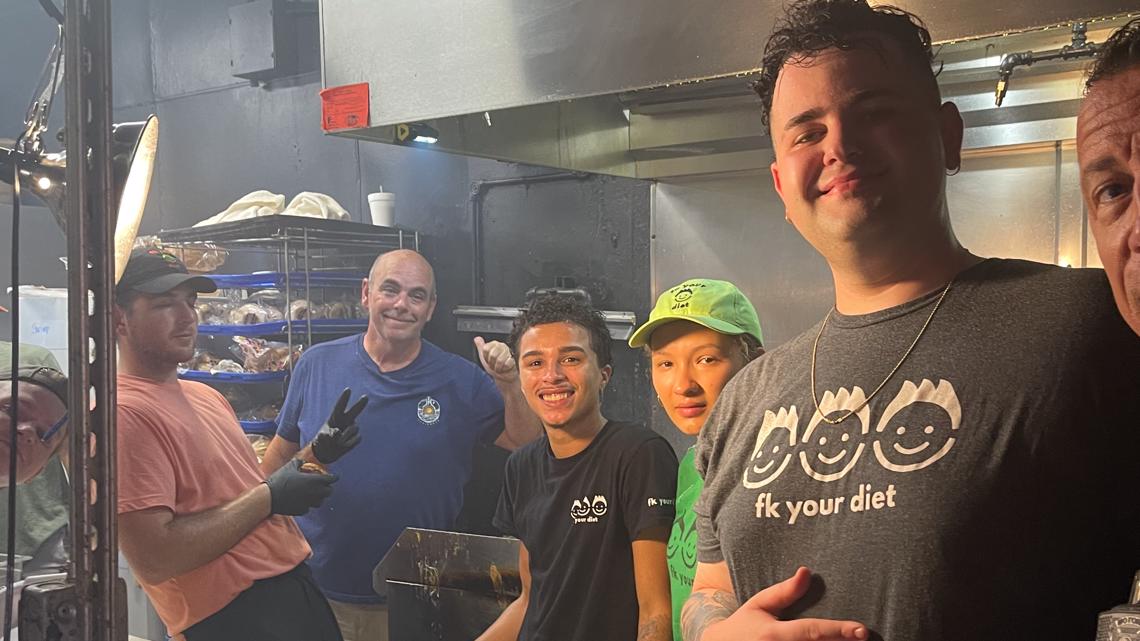 They've also been wracking up miles driving as far as the east coast of Florida to cities like Miami to get supplies, because stores around them are still lacking in supplies.
"The grocery store shelves are bare, supply chains are screwed up," said Miller.
"Gas is getting a little easier to find, but it's still hard to find," said Eldridge.
Despite the challenges, the couple has no plans of slowing down, continuing to feed their community in the face of tragedy.
Monetary donations to buy food and supplies can be sent via Venmo to @Amy-Eldridge-5 or via cashapp to $amymeldridge. They have been posting updates on their Facebook account.