CLEVELAND — A developing winter storm will bring mixed precipitation to parts of northeast Ohio beginning Wednesday afternoon according to the National Weather Service in Cleveland.
A WINTER WEATHER ADVISORY will go into effect at 4 p.m. Wednesday afternoon and last through 10 a.m. Thursday for the following counties in the 3News viewing area.
Cuyahoga
Lake
Geauga
Ashtabula
Summit
Portage
Trumbull
Wayne
Richland
Ashland
Erie
Huron
Lorain
Medina
The precipitation will start as snow late Wednesday afternoon and early evening with a heavy burst of snow possible in the evening. Snowfall accumulations will range from two to five inches of snow and will likely impact the commutes Wednesday evening and Thursday morning.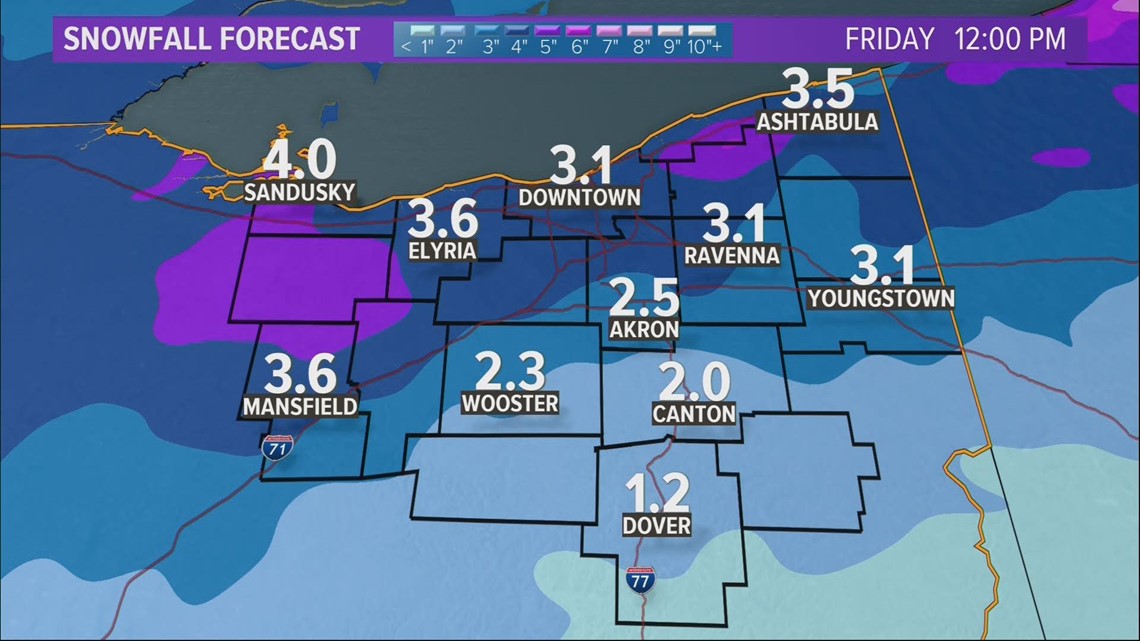 As warmer air pushes in, the precipitation will change over to a period of freezing rain with small ice accumulations possible north of I-76 and west of I-71 according to forecasters at the National Weather Service.
A change to all rain is likely south of I-76 and east of I-71.
This is a developing weather situation and forecasts will change with the storm track. Stay with 3News for the very latest at 5, 6, 7 & 11p on 3.