NORTH ROYALTON, Ohio — Quick storms rolled through Northeast Ohio on Friday, dumping several inches of rain in parts of our viewing area.
Unfortunately for people in Parma and North Royalton, it has meant that their weekends have started by cleaning out flooded houses. We met one homeowner in North Royalton whose condo is ruined.
"It was dirty, murky sewage water and you could smell that it was happening," says condominium owner Jason Williamson.
He says this has happened multiple times.
"I think we plan on moving, we're going to move out of here, try to sell this unit but who's going to take a unit that floods every year?"
Although this is private property, Mayor Robert Stefanik says he's sending city crews to clear out the sewers because this is a health and safety issue.
Mary Dimotsis is drying out he basement after flash flooding.
"The street was like a raging river," she says. "The current if you were standing in it, would've taken you away."
"We've lived here 30 years and never had seen anything like this at all."
Meanwhile in Parma, flooded streets have caused angry residents to reach out to city leaders for answers. In a Facebook post on Friday evening, the city says it "understands this is truly frustration for homeowners, although it's a small consolation for those dealing with flood damage.
Clean up underway after several streets, homes flooded in Parma and North Royalton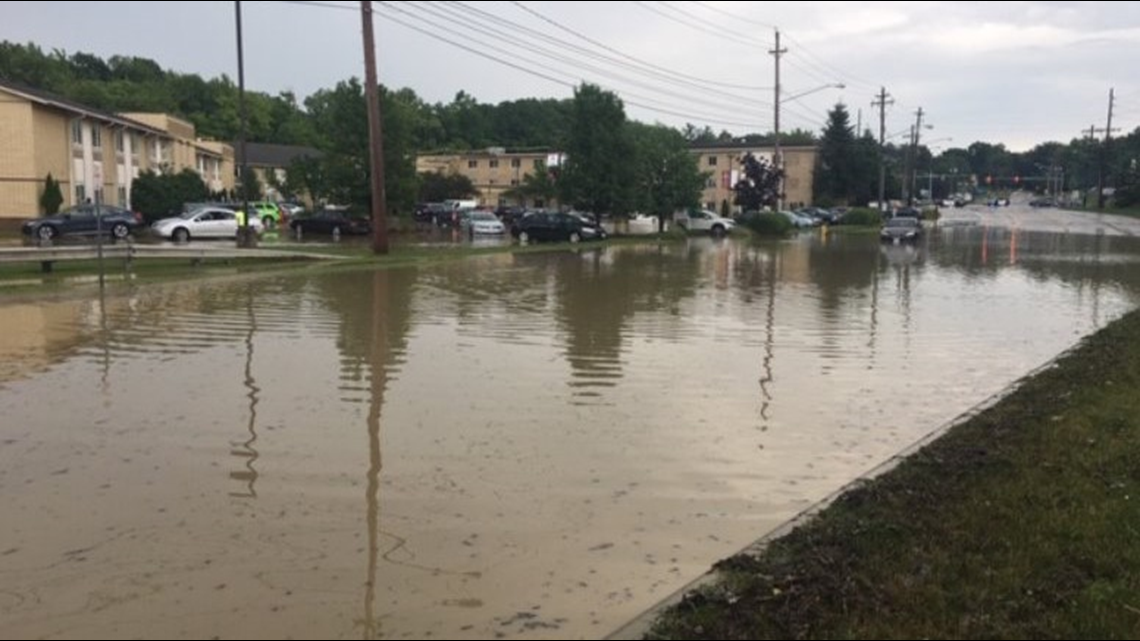 The city of Parma says crews from the Service Garage and the county are actively responding to flooding issues, and city workers will be out throughout the weekend to collect flood-damaged property that is placed out for pickup. Residents can call the Service Department at 440-885-8184 to leave an address for collection.
Further, if you are a resident experiencing sewage backup, contact the Cuyahoga County Sewer Department at 1-800-683-2689. Leave a message, and the supervisor will contact you.
FORECAST: Pop Up Storms & HOT!