CLEVELAND — The good news is, the severe weather seems to be clearing out in Northeast Ohio after a second round of storms hit our area on Monday afternoon.
The bad news is that we have some cleaning up to do.
The severe thunderstorms that made their way through several area counties brought with it high winds and plenty of hail that caused both power outages as well as damage.
There is a Severe Thunderstorm Watch until 8:00 p.m. on Monday evening for the following counties: Ashtabula, Carroll, Columbiana, Coshocton, Geauga, Holmes, Lake, Mahoning, Portage, Stark, Summit, Trumbull, Tuscarawas and Wayne.
WATCH: Meteorologist Matt Wintz provided an update on Monday's severe weather on 3News' Facebook Live
Cuyahoga, Lorain, Geauga, Portage, Summit, Stark, Medina, Ashtabula, Lake, and Trumbull counties were all under warnings at various times on Monday. Officials first spotted a storm moving east from western Vermillion around 5:38 a.m. A second wave of storms arrived from the south just after 12:15 p.m.
Cleveland, Akron, Lorain, Elyria, Mentor, and Chardon were among the cities that were expected to be hit hardest. Residents dealt with wind gusts of up to 60 miles per hour, along with torrential downpours and possible hail.
3News photojournalist Dominic Ferrante took these pictures of storm damage at Harmody Park in Cleveland's Old Brooklyn neighborhood.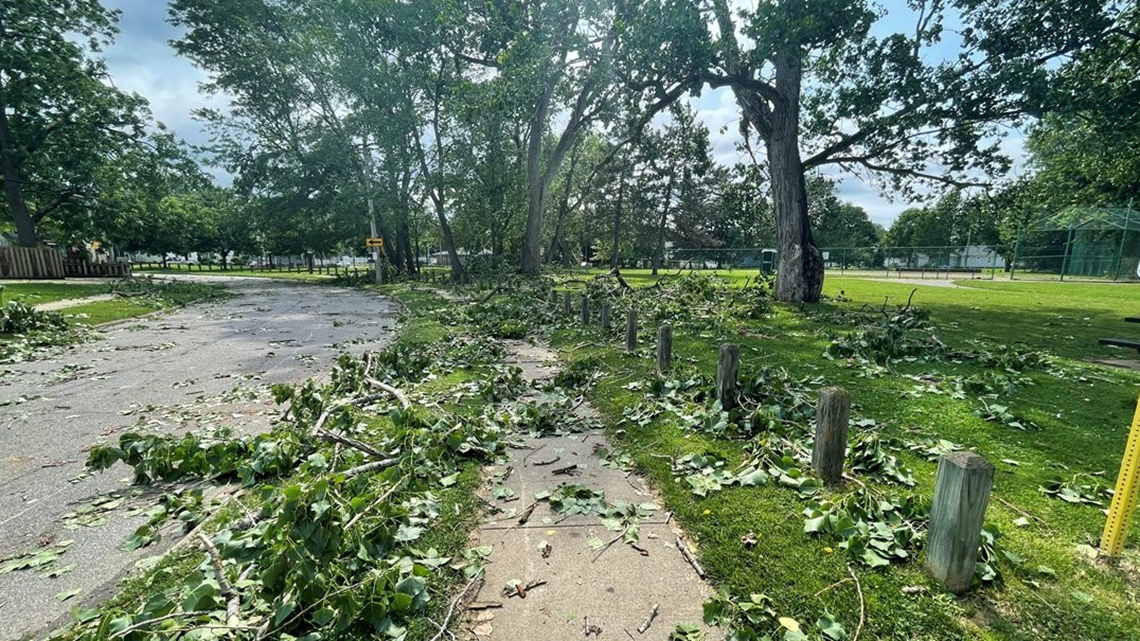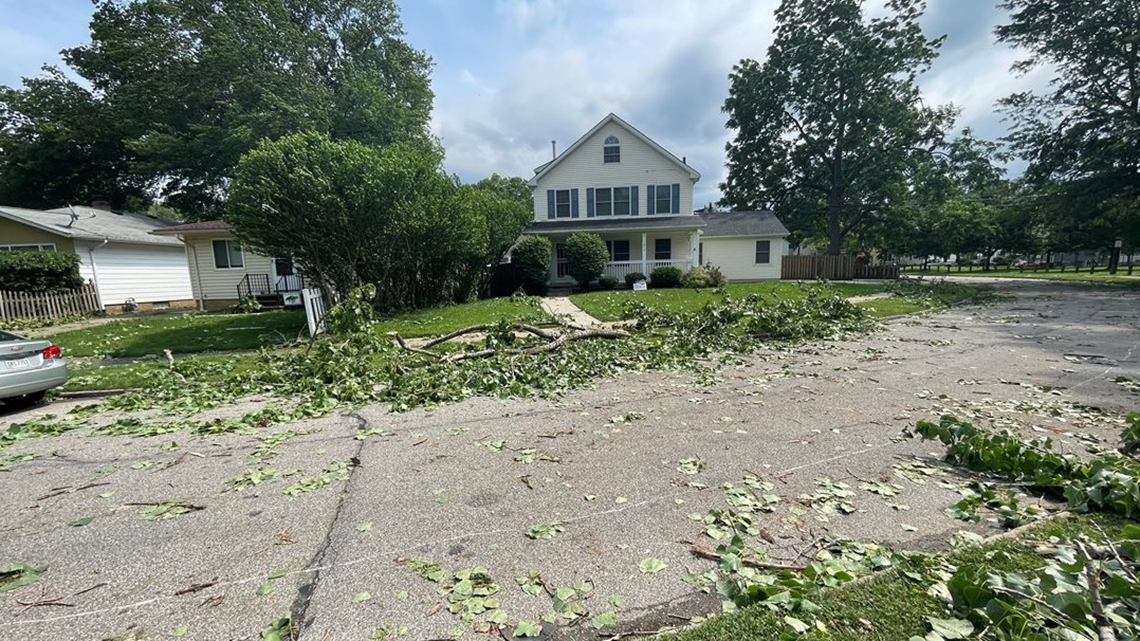 Also, 3News photojournalist Mark Smilor captured this photo of a downed branch on Georgia Avenue in Amherst that damaged two vehicles.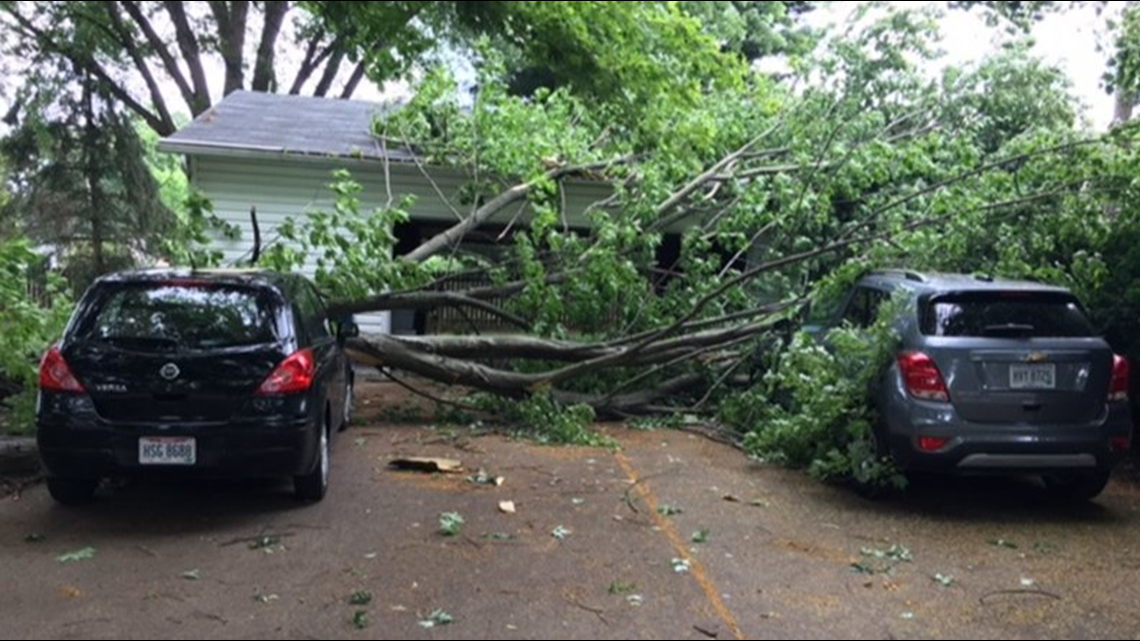 Woodmere Mayor Ben Holbert tells 3News that a truck ripped down power lines at West Brainerd, causing power outages and also impacting phone services. Restoration is expected to be completed on Tuesday.
This is a developing situation. Please stay with the 3News weather team for additional updates as they become available, and share your weather photos and videos with us using the "Near Me" feature on the 3News app.