CLEVELAND — The National Weather Service has allowed a tornado warning for much of Huron County to expire Saturday evening.
Officials first spotted possible rotations near Willard, and other communities expected to be impacted most included Plymouth and New London. Besides strong wins, those areas were looking out for quarter-sized hail potential quarter-sized hail. No tornadoes have been confirmed as of yet.
As the storms make their way through the area, officials say up to three inches of rain have fallen in some areas, prompting a flash flood warning for Erie County and the northern part of Huron County at one point. Sandusky, Norwalk, and Bellevue are just some of the areas that could see rising water.
3News chief meteorologist Betsy Kling gave an update on the situation earlier:
In addition, a flood advisory until 10 p.m. has also been issued for several counties where up to 1 1/2 inches of rain have already fallen:
Ashtabula
Cuyahoga
Erie
Geauga
Huron
Lake
Lorain
A severe thunderstorm watch has expired for most of the region, but storms were spotted near Ashland, Grafton, Mansfield, and Orwell, among others. Residents have seen large hail as well as damage to trees, power lines, and homes.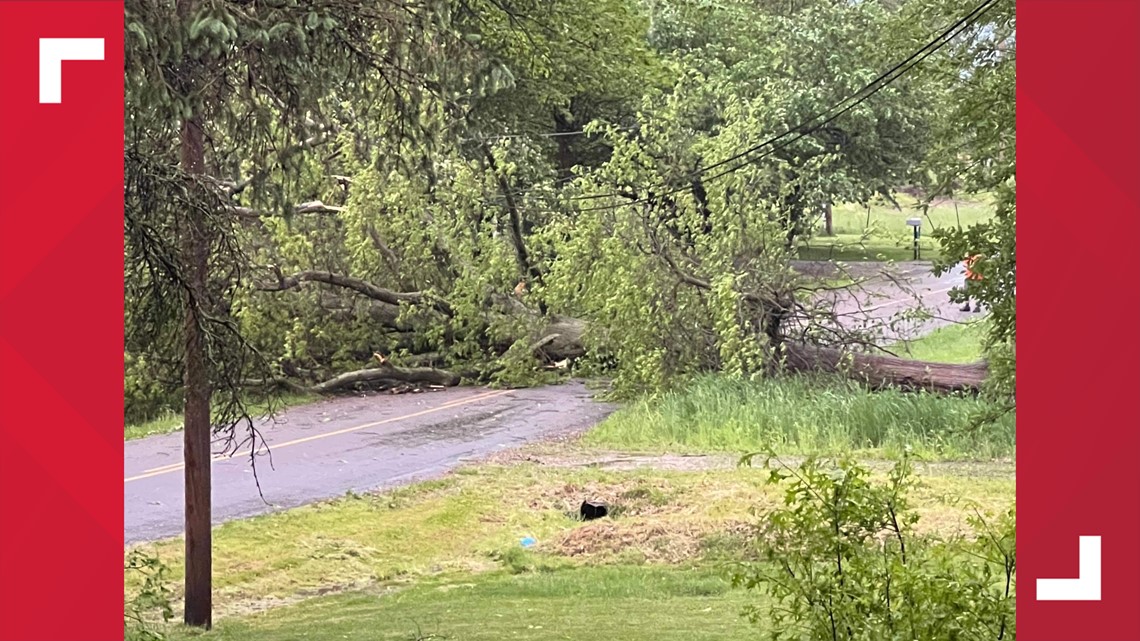 Did you stay up to see the lights and capture photos? Share your pictures or videos using the "Near Me" feature on the WKYC app or text photos and videos to 216-344-3300! Just remember to include your name, location and a description just in case we share the photo on TV.