CLEVELAND — Be careful out there!
With the first day of April bringing snow across Northeast Ohio, adverse driving conditions can now be found on many of the area's main roads. Here's a time-stamped update of what's happening across the area.
3:48 p.m. There's some good news from Richfield finally.
Both lanes of I-77 from the Ohio Turnpike to just south of the Wheatley Road exit have now been reopened after multiple accidents earlier today.
The Richfield Police Department says it took a total of nine crash reports, involving 23 vehicles, containing 42 occupants. 6 of those occupants were transported to area hospitals, with some serious, but no apparent life-threatening injuries.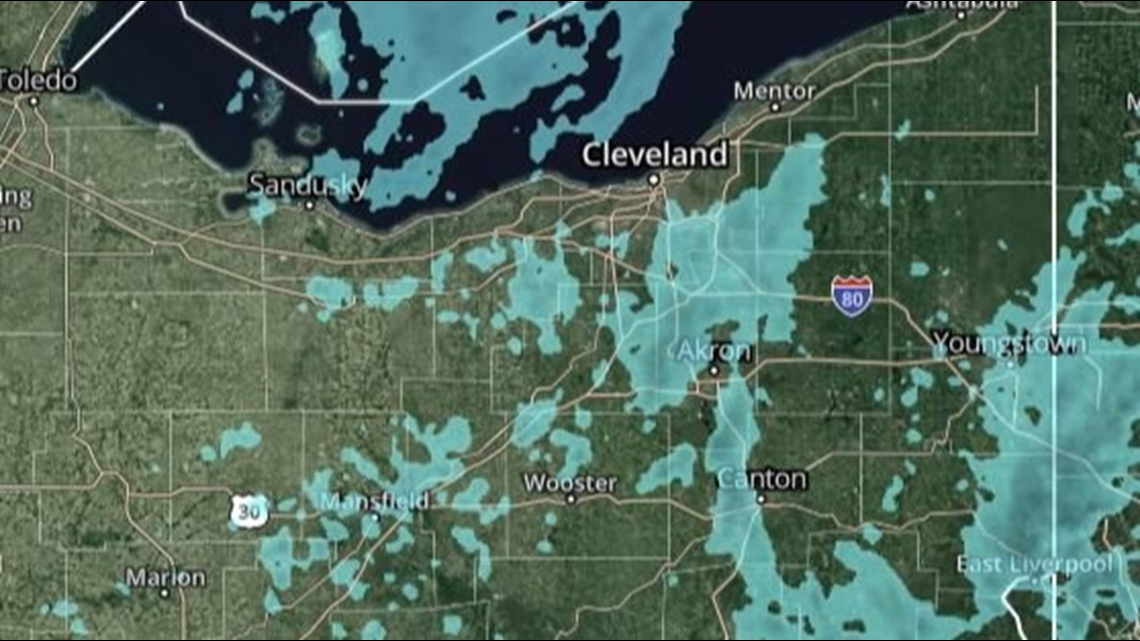 12:22 p.m. Watch live video from a crash on I-77 near Wheatley Road:
12:10 p.m. Interstate 77 northbound and southbound is closed between Ghent Rd. and the Summit / Cuyahoga County line due to a crash. Motorists are advised to avoid this area.
11:52 a.m. Watch live video from I-77 at Ghent Road. The highway was closed in both directions from here all the way to the Summit / Cuyahoga county line:
11:30 a.m. I-90 Westbound at Hilliard Blvd., where the exit has been closed due to a weather-related motor vehicle accident, according to Rocky River police. The I-90 entrance ramp at Detroit Rd. is also closed as a result of the crash.
You can see pictures from the pile-up in the slideshow below.
Photojournalist Kelly Matter also captured video of the accident scene.
Additionally, the snowy weather has led to winter weather advisories in Cuyahoga County and Summit County. Car crashes have also been spotted on I-77 throughout the morning.
According to the Ohio Department of Transportation, I-77 Northbound and southbound are both closed between Ghent Rd. and the Summit / Cuyahoga County line due as the result of a crash. Motorists are asked to avoid this area and check OHGO.com for updates.
For all the latest on Thursday's weather, keep it locked on WKYC.com and Channel 3 and follow the conversation on social media using the hashtag #3Weather.