* Storm is now a post tropical cyclone, but still brings threat of rain, winds and storm surge, and tornadoes
* Rain: 2-4 inches. Storm Surge: 2-5 feet
*What is left of the storm will track off the NC coast Sunday and may bring some rain and showers to the DMV

Nestor has lost its tropical features and is now a post-tropical cyclone as it moves ashore in Florida. This storm is producing rain and gusty winds in Florida, Georgia and the Carolinas. The storm may cause flooding, tornadoes, storm surge and damaging winds.
As a post tropical system, it will bring showers, rain and breezy winds to the DMV Sunday.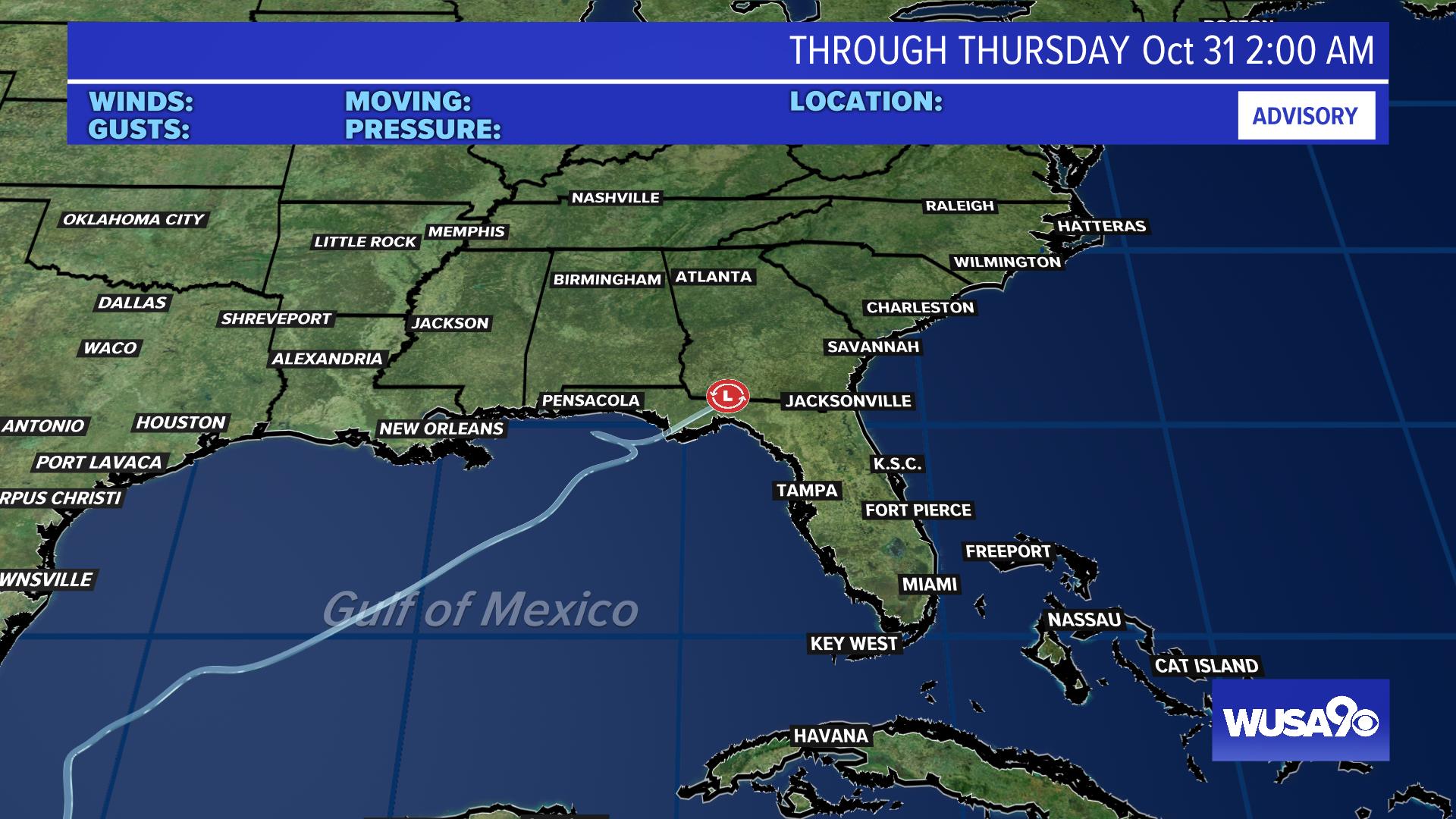 Tropical storm warnings have been issued along the Gulf in Florida. Precipitation estimates are two to four inches of rain with an isolated six inches. Flooding and tornadoes will be possible with this storm. Storm surge will be between two and five feet.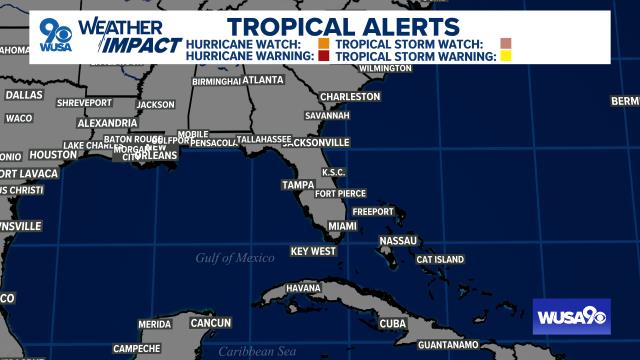 DC Impacts
As remnants of Nestor track over the eastern Carolinas, it will bring showers and even rain to our area Sunday morning. The best chance of showers will be over southern Maryland and the northern neck. Critical timing is Sunday 5 a.m. to 1 p.m., with most showers clearing by 3 p.m. Sunday afternoon.