There is the potential for widespread power outages and major travel disruptions, with some communities becoming isolated for days possibly.
Heavy snow and gusty winds will also impact areas throughout New England and down the eastern shore of Maryland.
Brutally cold weather will persist throughout the Midwest. Unusually chilly conditions are also anticipated throughout the southern United States. Other than a swath of snow showers over the northern Plains, the central and southern U.S. will be bright and dry.
Wet weather in the Western states could turn icy in the interior Northwest, making for slick travel.
SPECIAL WEATHER
No new information for this time period.
WEATHER HIGHLIGHTS
No new information for this time period.
DAILY EXTREMES
National High Wednesday 80 at Camarillo, CA
National Low Wednesday -22 at Presque Isle, ME
_____
Copyright 2018 AccuWeather
---
CURRENT NATIONAL SATELLITE:
CURRENT NATIONAL TEMPERATURES:
YOUR TRAVEL FORECAST: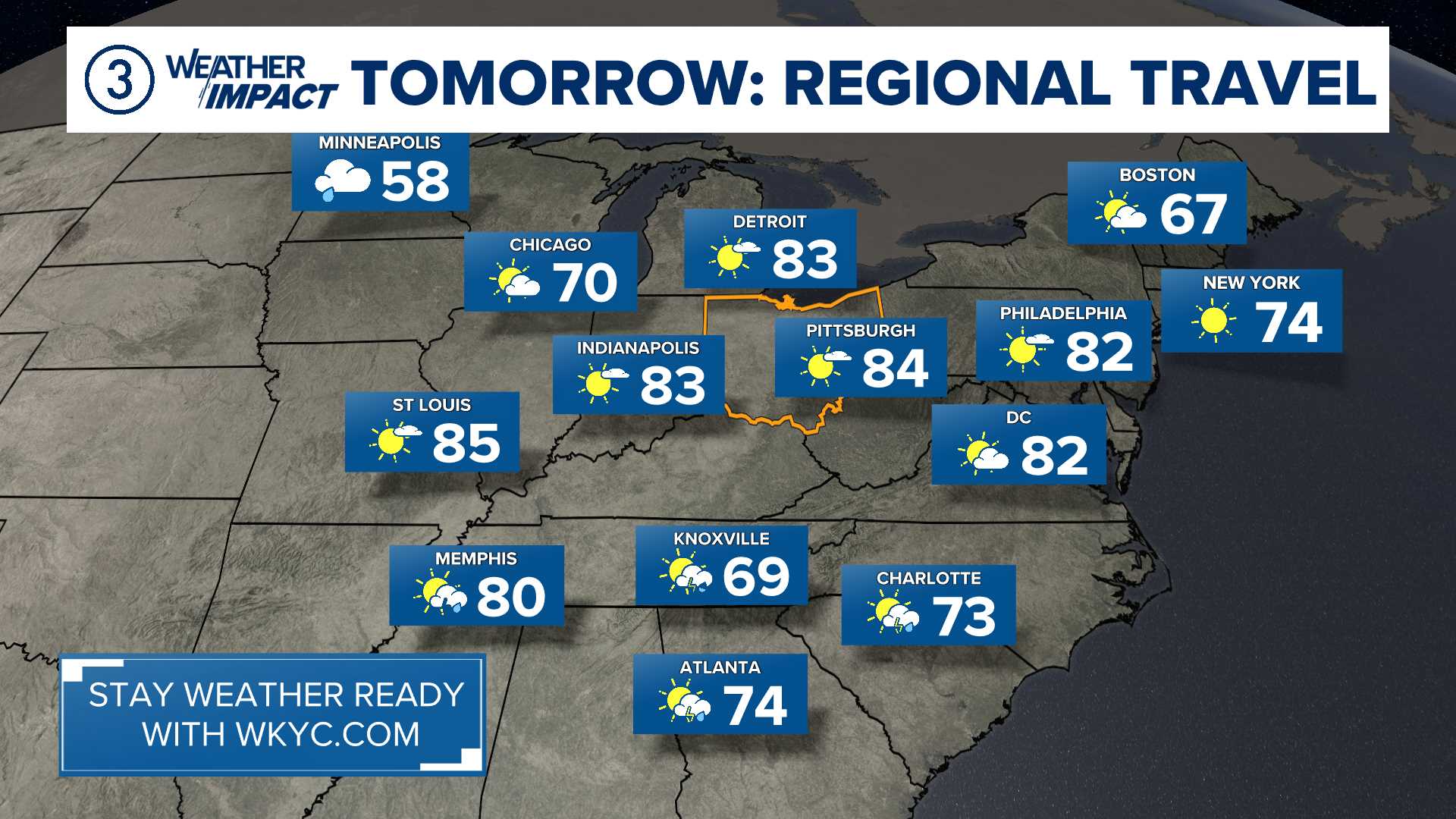 ---
Follow the Channel 3 Weather Team on Twitter @wkycweather and on Facebook