COLUMBUS, Ohio — Each August and September, armyworms will inch their way into central Ohio yards, crops and golf courses.
This year, Ohio State University Extension county offices across the state have received an abundance of calls and emails.
Fall armyworms are semi-tropical species that are known for destroying and discoloring turfgrass.
According to entomologists from Ohio State they are usually picked up by fronts and weather from southern states like Oklahoma and North Carolina.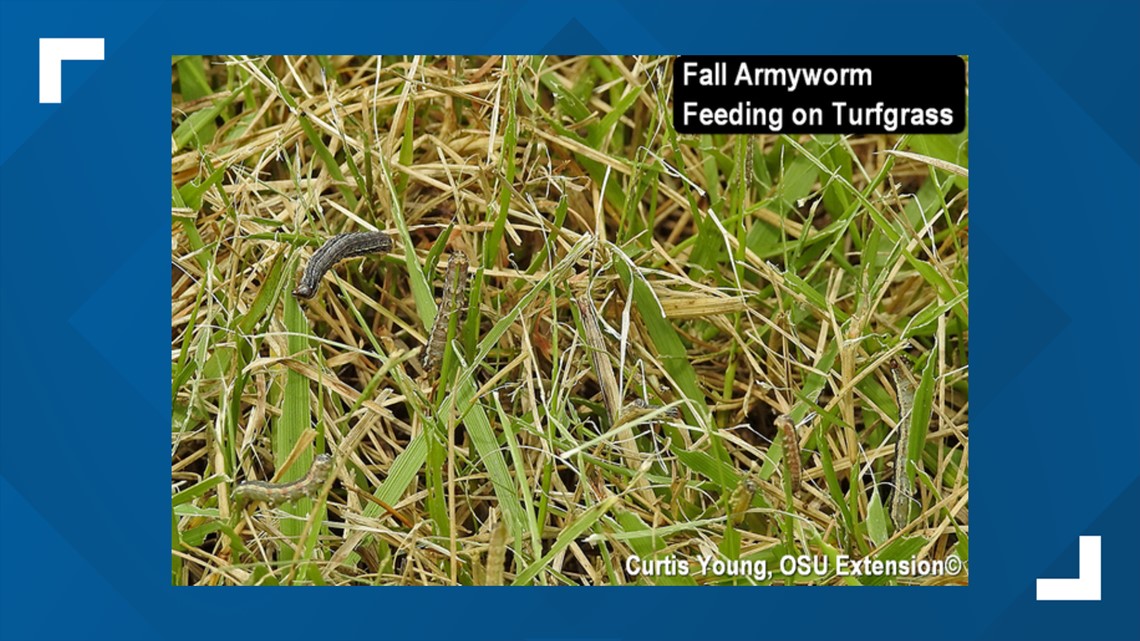 The fall armyworms will travel via the jet stream and other weather patterns during their moth stage.
Because of the cooler air in the upper layers of the atmosphere, these moths will go dormant while traveling before reaching the warmer surface where they will continue their life cycle. The caterpillar-like critter will then feed on crops or any turf in its sight.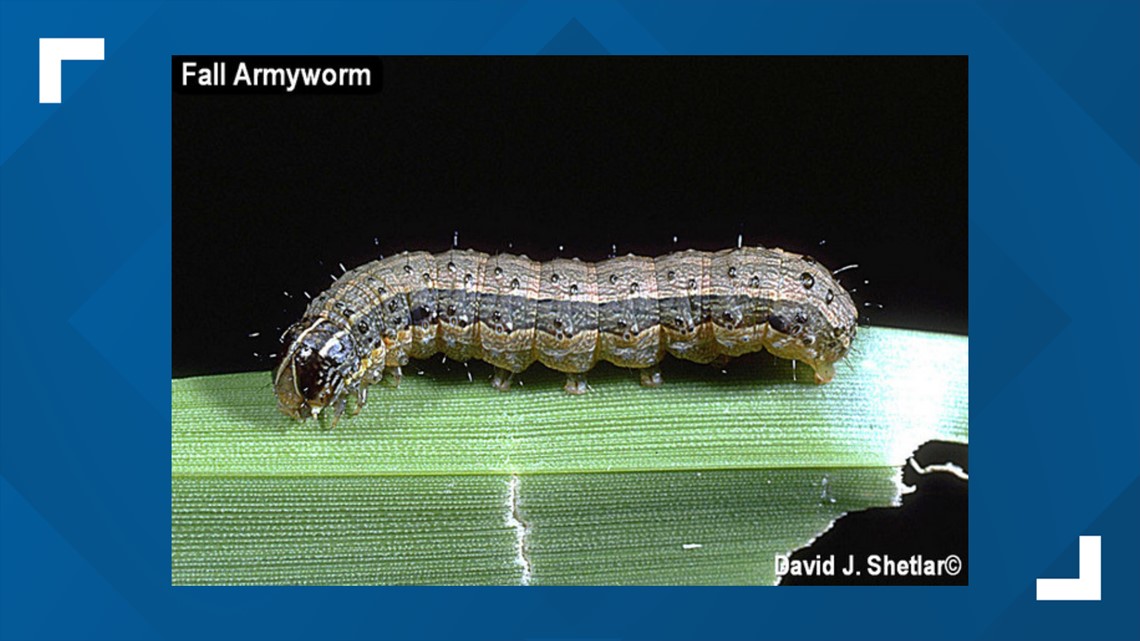 You can tell that your lawn has been impacted by closely looking at each strand of grass.
If you notice brown spots with eaten tops of the grass blade, you probably will find the armyworms close by.
Turf managers have had success with the application of pyrethroid or insecticides. Your grass will also recover in time with extra watering.
You can find more helpful tips here.