COLUMBUS, Ohio — Just before sunrise Thursday, June 10, the moon will move between the sun and earth causing a solar eclipse.
Depending on where you are and the visibility, you will either see the full eclipse or just part of it.
This eclipse is dubbed an annular eclipse or "ring of fire" because the moon will be near it's the farthest point from Earth, so the moon will appear smaller than the sun.
This will leave a bright ring where the moon can't block the whole solar disk.
For viewing, you will only have a short time to see the actual eclipse in Columbus. The sun will rise at 6:02 a.m. Thursday with Max Eclipse around 6:06 a.m. You will only have around 30 minutes before the moon will leave the sun's edge.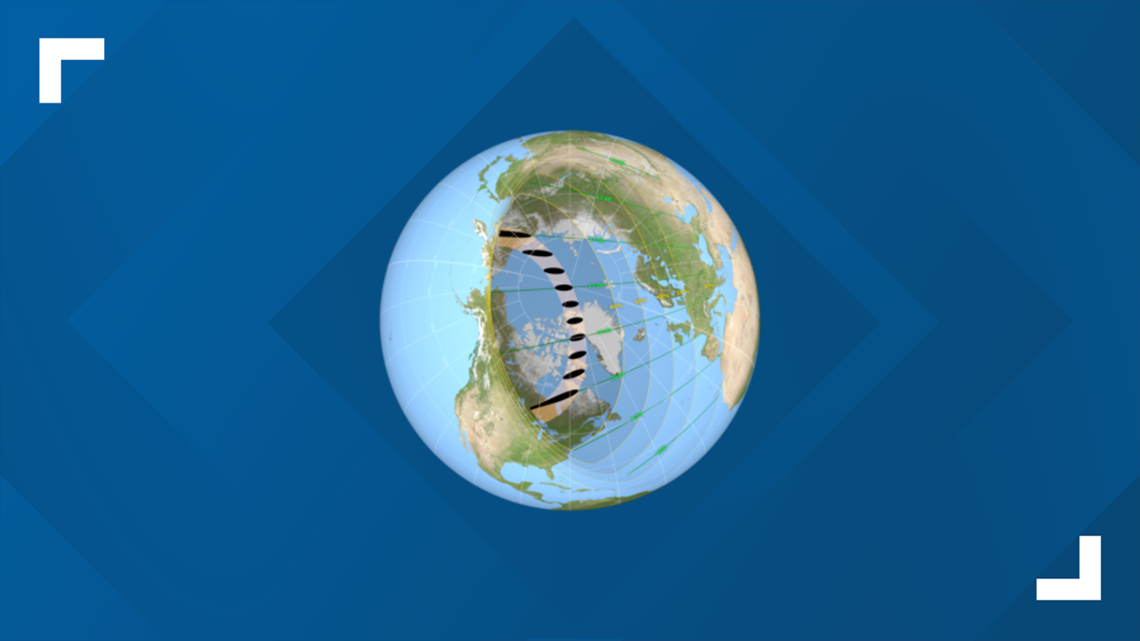 If you want to view the event, make sure you are wearing eclipse glasses or using a pinhole projector. If you want to make a pinhole projector, you can do so here.
NASA will have a live stream of the partial solar eclipse starting at 5 a.m. here.