CLEVELAND — A Parma man has been indicted on aggravated murder charges in connection with the death of an elderly man roughly two weeks ago in Cleveland.
Michael Dudas, 41, remains in the Cuyahoga County Jail on $2 million bond following his arrest for the killing of Charles George Vonderau. The suspect is also charged with aggravated robbery and burglary, kidnapping, felonious assault, and misuse of credit cards (four counts on the latter).
Cleveland police officers went to a home on the 4100 block of Plymouth Road in the city's Old Brooklyn neighborhood back on April 15 to perform a welfare check on Vonderau, but found him lying unconscious on the floor. He was pronounced dead at the scene, and the county medical examiner ruled his death a homicide via blunt force trauma to his head and body.
Dudas was taken into custody three days later, although officials have not yet detailed a possible motive as to why he may have beaten Vonderau to death. Court records show Dudas has prior convictions more than 15 years ago for crimes such as theft and drug possession, forcing him to spend brief periods behind bars.
According to his obituary, Vonderau was a Yeoman Second Class in the U.S. Navy during World War II, serving on the USS Bangust destroyer escort that took part in the Battle of Okinawa. Following his tour of duty in the Pacific, he worked for the Koehler Rubber & Supply Co. until retiring in 1987, and spent his spare time putting together jigsaw puzzles, playing Scrabble, watching old movies, and cheering on his beloved Browns and Indians.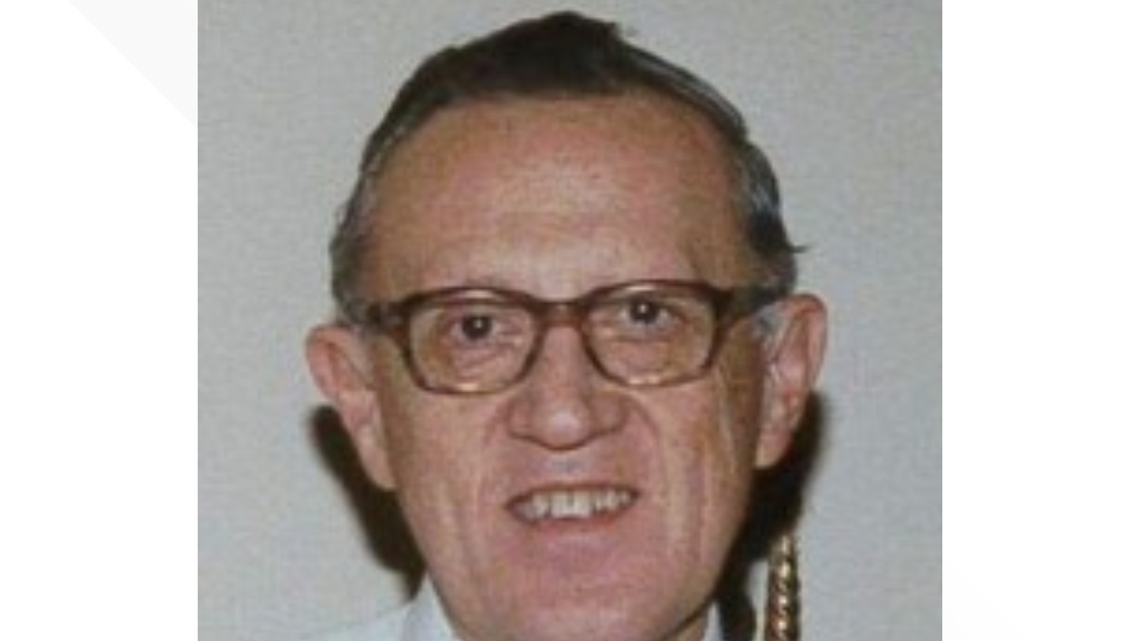 "This was a brutal murder by an individual who has no regard for human life," Cuyahoga County Prosecutor Michael C. O'Malley said in a statement. "This senseless killing—of a man who served our nation during a time when we needed him most—is truly tragic."
Vonderau was proceeded in death by his wife Nellie of 51 years, and is survived by their daughter Betty and son George. Services will be private (likely due to the ongoing coronavirus pandemic), with burial to follow at Riverside Cemetery.
Due to the aggravated murder charge, Dudas could potentially face the death penalty, if convicted. O'Malley has not yet specified if he intends to seek capital punishment in this case.