Cedar Point 2022 guide: Everything to know about the new cashless policy and changes in the park
Cedar Point's 2022 season begins on May 7 and ends on Oct. 30.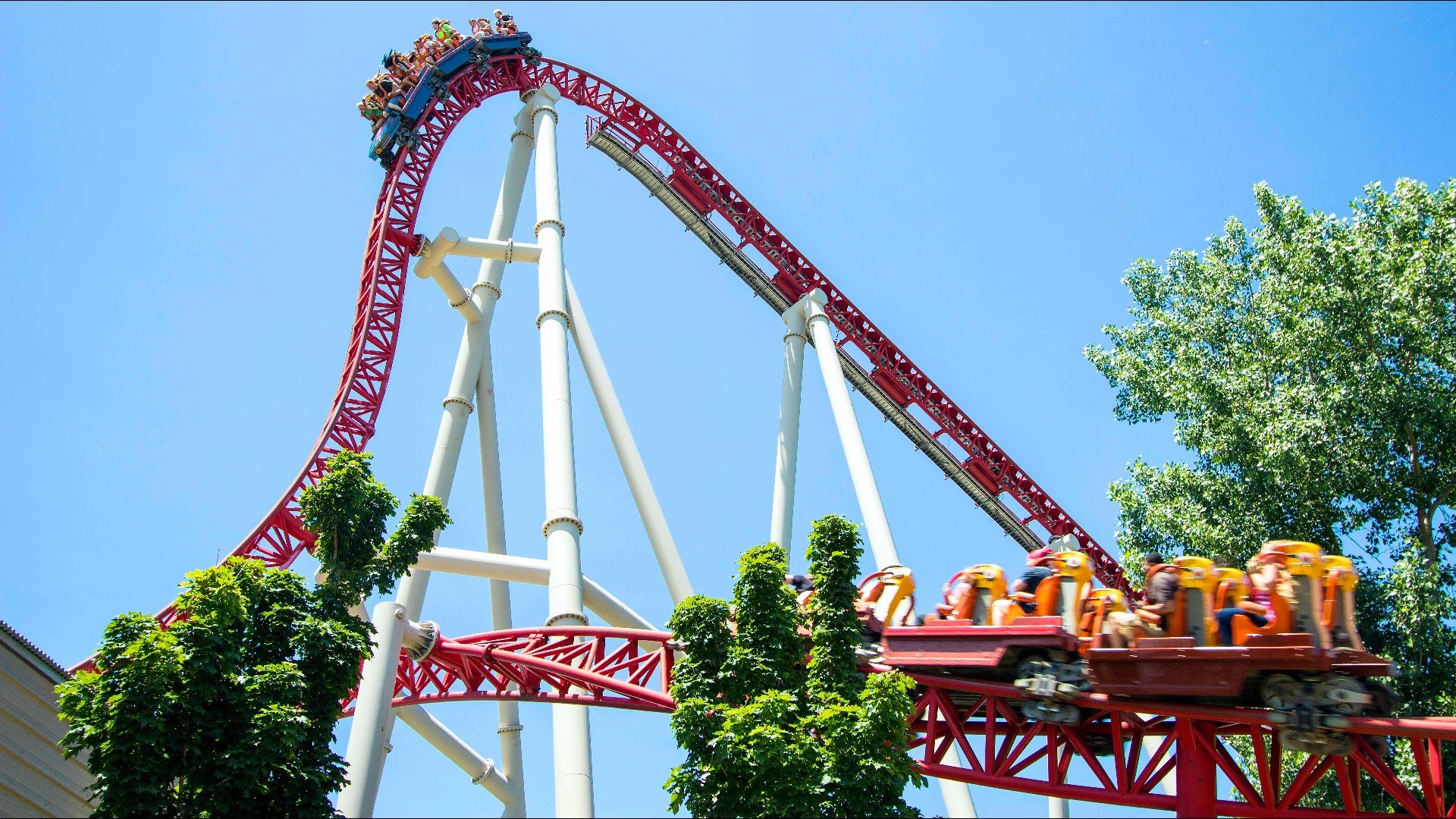 Cedar Point is back as the 2022 season kicks off Saturday, May 7. Although there isn't a new ride opening this year, guests can still expect to find multiple changes throughout the Sandusky amusement park -- including the park's newly implemented cashless policy, fresh food options, restaurant upgrades, resort renovations and a new $99 season pass option.
So what's new for the 2022 season? We break down everything you need to know about Cedar Point this year. Please keep your hands, arms, feet and legs inside at all times as you explore the changes coming to Cedar Point throughout the chapters below.
2022 season
:
Highlighting key dates
Saturday, May 7: Cedar Point officially opens for the 2022 season.
Thursday, May 26: Cedar Point begins daily operations.
Friday, May 27: Cedar Point Shores waterpark opens for the 2022 season.
Monday, Sept. 5: Cedar Point Shores closes for the season.
Sept. 15 - Oct. 30: HalloWeekends returns for another season of Halloween screams.
Sunday, Oct. 30: It's your last day to ride as Cedar Point closes for the season.
Going cashless
:
A big change to the way you pay
One of the biggest changes that will impact all guests who enter the park is that Cedar Point and its various properties are going cashless in 2022 -- which means all transactions must be done using a credit or debit card. Apple Pay or Google Pay will also be accepted.
"The cashless transactions are safe, quick and will significantly improve the guest experience at dining, retail and point-of-sale spots throughout the park," Cedar Point officials have said about the cashless policy.
But what if you don't have a credit or debit card?
For those who only carry cash, Cedar Point will have various "cash-to-card" kiosks throughout the park.
"There are no fees to convert your cash to a prepaid card and no fees to use the card in or outside the park," Cedar Point explains on its site. "As long as the card is used regularly, no monthly fees will apply."
CLICK HERE for an in-depth guide on how the new cashless program works.
New $99 season pass
:
Introducing the 'Summer Pass'
There's a new season ticket joining the 2022 lineup at Cedar Point known as the "Summer Pass."
This new $99 ticket option, which was first announced in early April, offers unlimited visits to Cedar Point with free parking through Labor Day. It does not, however, include admission to Cedar Point Shores waterpark or any discounts available with other season tickets like the Gold Pass or Platinum Pass.
Cedar Point says this offer is only available for a limited time HERE.
Gate ticket prices increase
:
The cost of admission
It's going to cost you a bit more money to enter Cedar Point in the 2022 season if you purchase tickets at the gate.
Don't want to pay the increased cost? Cedar Point's Tony Clark says buying tickets in advance will save you some money.
"We encourage guests to always purchase tickets at cedarpoint.com in advance, where they will always get the best deal (and they'll get through the gate faster when they arrive)," Clark told 3News in an e-mail. "Our gate pricing can change frequently."
Adults-only event
:
Wild Frontier Nights
Cedar Point has revealed a new adults-only event known as Wild Frontier Nights that's coming to the Sandusky amusement park on select evenings this coming June.
This after-hours event, which is only open to guests ages 21 and older, requires a separate ticket with prices starting at $99.99. Cedar Point says Wild Frontier Nights runs from 9 p.m. until midnight on the following weekend dates:
"Your limited-attendance event ticket to Wild Frontier Nights comes complete with private access to Frontier Town for a dust storm full of activity, including hearty tastes from the chef's private recipe collection, hand-crafted cocktails you can't sip anywhere else, boot-scootin' live music, dancing, bull riding and fun event-only activities for adults," Cedar Point revealed Friday.
Tickets must be purchased in advance with three options HERE.
New eats
:
Food upgrades and changes
Cedar Point is transforming its food landscape once again with several changes in 2022...
The Farmhouse Kitchen & Grill
"As Cedar Point continues to elevate the dining experience throughout the park, the new Farmhouse Kitchen & Grill is the latest addition to the dining lineup," park officials said in a press release. "Located in the heart of Frontier Town, it will serve a variety of hand-made options, including roasted corn ribs, house-made chili, char-roasted flank steak with chimichurri, roasted seasonal vegetables, hushpuppies, cast iron brownie a-la-mode and more. The Farmhouse Kitchen & Grill will also serve a rotating featured item prepared by the park's culinary team."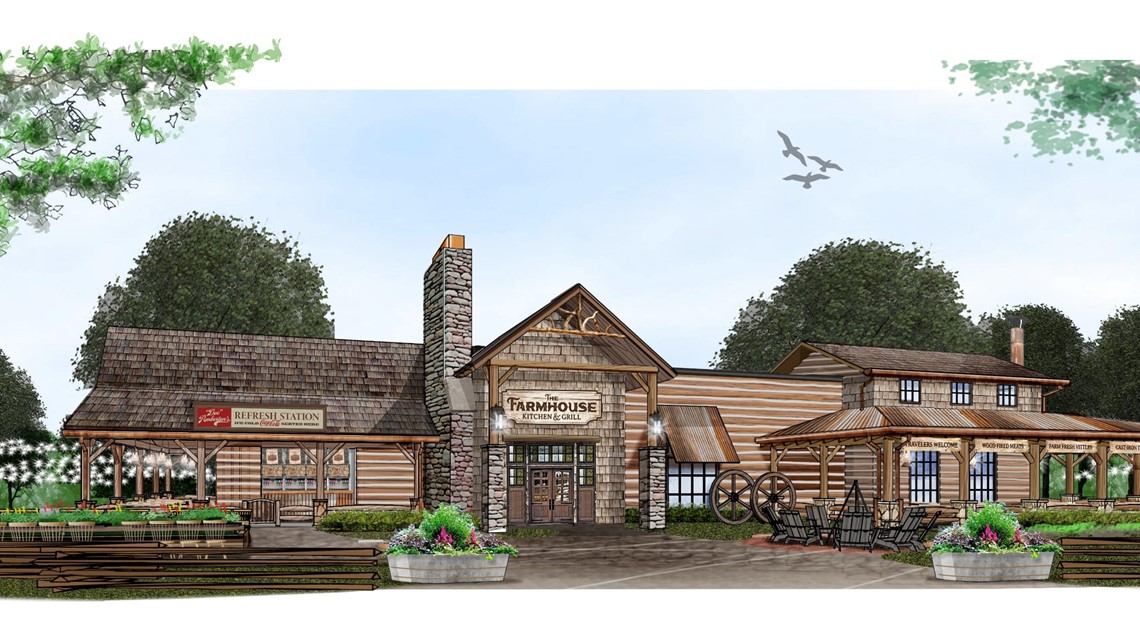 New outdoor seating spaces surrounding The Farmhouse Kitchen & Grill will provide panoramic views of Frontier Town, with Maverick, Town Square, Mine Ride, Skyhawk and the shops of Frontier Town in the distance. A new stage will feature a variety of entertainment at select times throughout the summer.
This restaurant is taking up the space once held by the Antique Cars attraction, which was removed after the 2021 season.
Derby Dogs & Coasters Drive-In
With the thrill of racing on the historic Cedar Downs Racing Derby right next door, guests can celebrate victory with custom hot dog creations at the new Derby Dogs. The menu features a choice of jumbo or footlong all-beef hot dogs, a trio of mini hot dogs, or Italian sausage, with custom topping choices of bacon, onions, chili, sauerkraut, avocado halves, cole slaw, jalapenos, tomatoes, shredded cheeses and more.
Over at Coasters Drive-In, one of the park's most popular dining locations, an interior transformation will debut this season. Improved for enhanced speed of service, Coasters Drive-In will serve hand-made burgers, milkshakes and feature a toppings bar for a variety of custom combinations. Coasters Drive-In will also feature rotating sandwich and salad specials with a nod to the diner's old school theme.
Ride lineup
:
Top Thrill Dragster to remain closed
There will be two roller coasters missing from this year's ride lineup...
TOP THRILL DRAGSTER
A 620-page report previously released earlier by the Ohio Department of Agriculture, which oversees the state's amusement parks, declared there was "insufficient evidence to find the action or inactions of Cedar Point violated any of the laws." You can review that report HERE.
WICKED TWISTER
So what's taking its place?
"Information on future park improvements will be released at a later date, but guests will be able to witness a few 'changes' to the boardwalk as the season moves along," Cedar Point's Tony Clark told 3News in an e-mail in April.
Although the ride is gone, you can take a virtual front-seat ride on Wicked Twister below:
Early entry
:
Which rides are available
As has become tradition, Cedar Point offers early entry for guests in the following categories:
Gold Pass holders
Platinum Pass holders
Guests staying at a Cedar Point resort property
The list of rides open during the early entry period-- which is subject to change -- is currently listed as follows:
Dodgem
GateKeeper
Iron Dragon
Kiddy Kingdom (11 rides)
Magnum XL-200
Matterhorn
Millennium Force
maXair
Scrambler
Valravn
Renovated resorts
:
Castaway Bay and Sawmill Creek upgrades
Castaway Bay: Opens May 6
Here's how Cedar Point is describing the upgrades...
Located just off the Cedar Point Peninsula, the reimagined Castaway Bay year-round indoor waterpark hotel welcomes guests for an all-new family aqua adventure. A cast of new loveable original characters create a company-first, themed resort experience, offering immersive entertainment on land, air and sea, beginning with themed floors or habitats that extend to the guest rooms. Hosted interactive activities with the characters, family game shows, daily "bon voyage" send-offs and nightly fish parades provide continuous dry land adventures in addition to the aqua-inspired fun inside the refreshed 38,000-square-foot indoor family waterpark.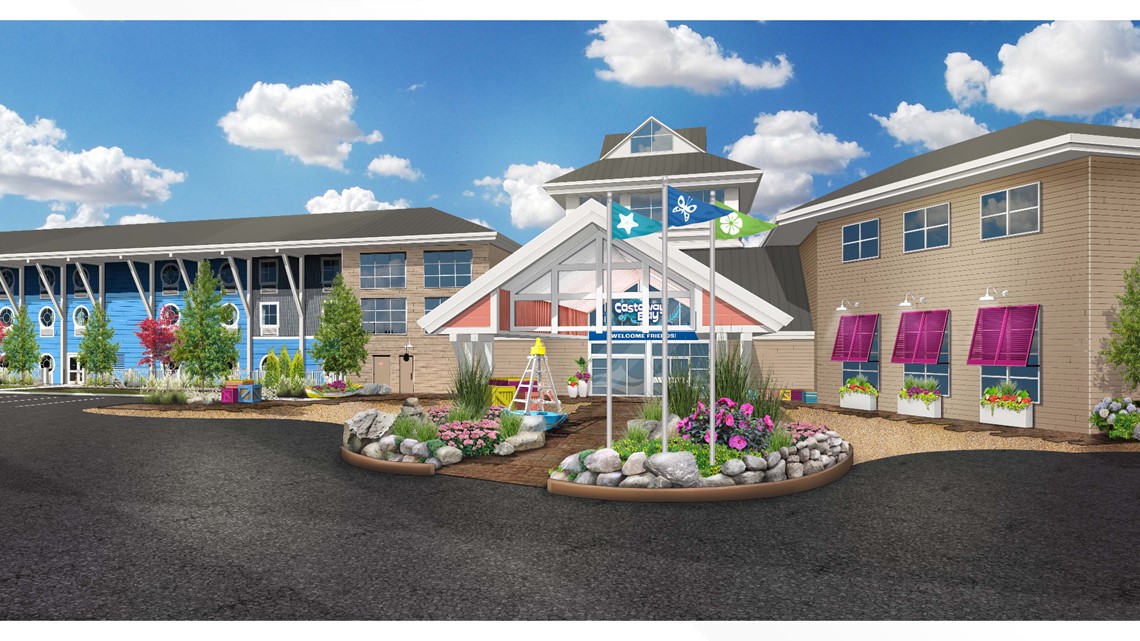 Sawmill Creek: Opens June 13
Here's how Cedar Point is describing the upgrades...
The completely renovated Sawmill Creek, surrounded by 200 acres of woodlands and just a short 10-minute drive from Cedar Point, is set to welcome overnight guests this summer for a nature-inspired resort getaway. Sawmill Creek's 239 guest rooms, 18-hole Tom Fazio-designed golf course, new dining experiences, Lake Erie marina, resort pool and 35,000 square feet of flexible indoor event space will be ready for casual stays, family vacations, major events or a week-long retreat.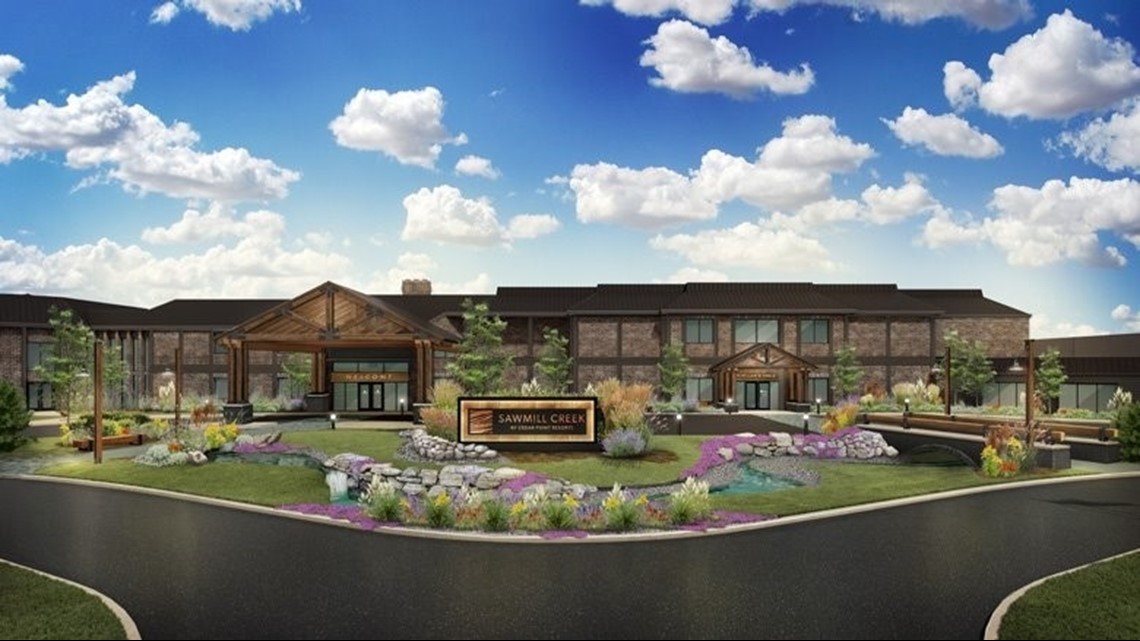 COVID questions
:
Health safety
Just like the 2021 season, masks are currently NOT required at Cedar Point in 2022. Reservations and health screenings are also no longer required to enter the park.
"While planning your trip to the park, please take a moment to self-assess for any potential COVID-19 symptoms," park officials note on their site. "Please reschedule your visit for another day if you or anyone in your group has been exposed to or experienced any symptoms of COVID-19 within the past 10 days."