SANDUSKY, Ohio -- Henry Sievers has loved roller coasters all his life.
"When I was young -- 9-10 years old -- Eldridge Park (in New York) had a wooden roller coaster I rode constantly."
His favorite is Cedar Point's Mean Streak.
"Nice view of the park on both sides. Just, the noise and stuff it makes. … I couldn't really be a car racer or anything, so riding a roller coaster made it like I was racing all the time. I didn't have to do no steering or anything."
NEXT STEP | What will happen to Mean Streak's wood?
Since the coaster opened in 1991, he has ridden it more than 16,000 times, which would be like stretching its track from Cedar Point to Los Angeles eight times.
"It takes about an hour to do 10 rides or so," Sievers explains. "I come over later at night when it's not as busy so I can get on and off."
He even goes by the name "Mean Streak Henry" and has documented his achievement with an in-depth spreadsheet to calculate how many times he's climbed aboard.
His record?
"90 in one day and then 25 in another day, which is 115 in two days."
After retiring in 2008, Mean Streak Henry and his wife have spent every summer traveling from their home in New York to stay at a campground all season just three miles from the park.
EATS | Melt makes push to open Cedar Point location
PHOTOS | Mean Streak at Cedar Point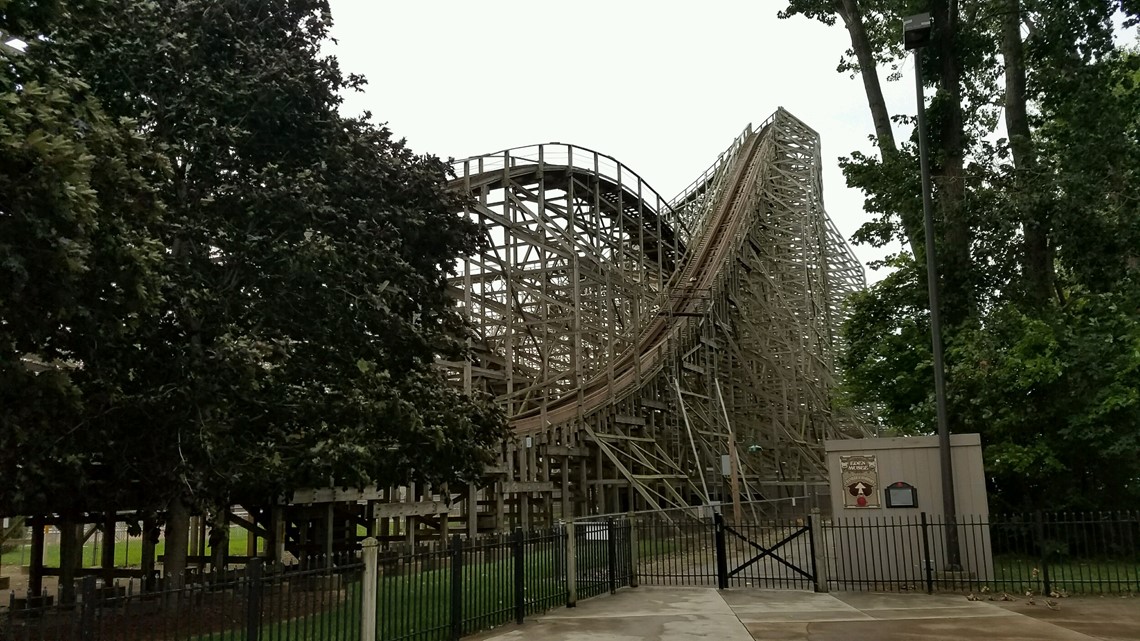 His wife of 44 years, Shirley, isn't much of a coaster enthusiast.
"She won't even ride Mean Streak with me, which I won't make her ride."
His single-rider status hasn't stopped him. Each day the park is open, he proudly marches to Mean Streak for a day on its towering lumber -- and its rickety, rough experience hasn't bothered him one bit as he approaches his 74th birthday.
GET SCARED | Cedar Point unearths new screams for HalloWeekends 2016
"I ride the roller coaster. Keep riding the roller coaster. That's the chiropractor. It keeps me in shape. It keeps my back in shape. Just sit forward in your seat a little bit and follow the track around."
In 2016 alone, he has taken more than 1,000 rides on the coaster's screechy wheels. But his bond with Mean Streak will now be nothing more than a memory as Cedar Point starts dismantling the coaster to make room for future expansion.
"It's a little sad," he said. "But progress, you gotta move on."
Park officials agree. They say it's time for Mean Streak to go.
"Closing a ride is never easy for any of us at the park because we know there are people like Henry who love the ride," park spokesperson Tony Clark says. "Every ride in the park is somebody's favorite, but in order to progress in the future, build new attractions, change areas of the park, we have to make those hard decisions. Unfortunately, Mean Streak is now the victim of that decision but we're confident what we're doing here will appeal to many, many people."
When it first unleashed its wrath on riders, Mean Streak was a world record breaker.
"Mean Streak is a victim of the coaster wars of the late '80s and '90s. It was built as the tallest and fastest wooden roller coaster," Clark explains. "Technology has changed. Ridership has changed. Preferences have changed. There are smoother, more technologically advanced rides out there and so this one is, unfortunately, one of the ones that can go. We're ready for the future in this area of Frontier Town. To make way for it, she's gotta go away. She's gotta hit the road."
When the ride is gone forever, Sievers says he will keep Mean Streak's legacy alive.
"I'll still be Mean Streak Henry. I'll ride a lot of the other coasters and wait for the new one, whatever they're going to put here. I'll ride that and maybe change my name then for whatever they put in. Right now, I'm gonna keep Mean Streak Henry because everybody knows me."
Cedar Point has not yet announced their plans for the space now held by Mean Streak, but speculation is swirling among thrill seekers the park will create a wood-steel hybrid coaster.
"I would tell you when we would be announcing what's going on here, but then I wouldn't be working at Cedar Point anymore and I'd probably be a reporter for Channel 3," Clark says. "So I can't tell you, but it will be worth the wait."