FAIRLAWN, Ohio -- The wait is over!
City Barbeque is unleashing its saucy, award-winning goodness on Northeast Ohio with a new restaurant in Fairlawn.
Known for its brisket, pulled pork and ribs, City Barbeque has been a favorite for meat lovers since 1999 -- but the closest location has been in Columbus.
Until now...
The Fairlawn home to City Barbeque has officially opened to the public.
See photos of the new restaurant:
PHOTOS | Inside the new City Barbeque restaurant in Fairlawn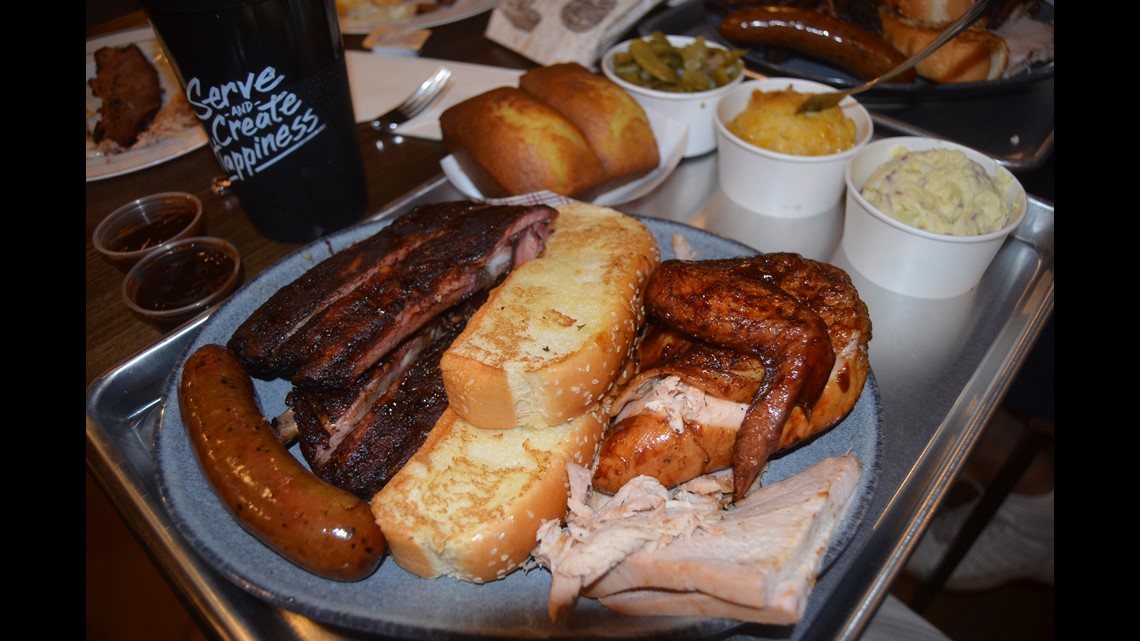 In anticipation of the restaurant's debut, 500 people scored a pre-opening first taste last week as City Barbeque hosted a free "lunch drive-by." As cars pulled in, each hungry guest was given a free bag of food complete with pulled pork sandwiches, BBQ sauce and side of mac n cheese.
Ready to sink your teeth in? You'll find the restaurant at 2870 West Market Street in the shadows of Summit Mall.
WKYC was given a sneak peek inside Tuesday:
More good news? City Barbeque is expanding even further north later this year with a restaurant along Chagrin Boulevard in Beachwood.
City Barbeque has several locations across the state, as well as restaurants in Georgia, Illinois, Indiana, Kentucky and North Carolina.
CLICK HERE to see the menu.