BEREA, Ohio — Connor Bogart O'Brien can do more than just carry a tune. His voice carries him around the world, into various roles within music, and funds his livelihood. With everywhere he's been, Bogart O'Brien is still thankful his talent always carries him home to Cleveland.
Bogart O'Brien is from Ashtabula County and went to NDCL. His love of music didn't start with singing. He took classical violin lessons at the age of five, but his talents took a turn. He discovered his love of singing after being selected for a solo in his choir's performance of Ave Maria.
"When I walk on stage, it's immediately intense. It is very exciting, and when I come off stage, it's like I just ran a marathon. The adrenaline is fantastic," he says.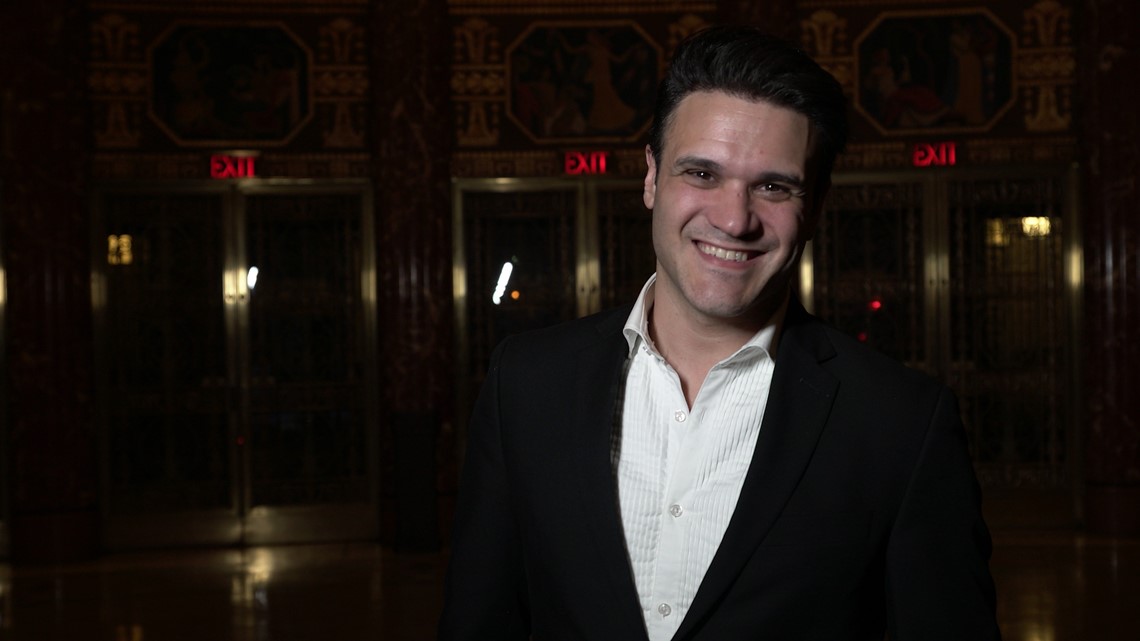 Bogart O'Brien uses his voice as his sole source of income. He runs many local productions while also being a renown international performer. Locally, he is directing the Akron All-City musical, and is the new artistic director of "Shining Star CLE". You may also recognize his voice from American Greetings E-cards.
Bogart-O'Brien has done backing vocals for the cards for the past 10 years. He spends 6-to-8 hours a day at the American Greetings Headquarters in Westlake singing thousands of names. He recently started work for a brand new card featuring Shaquille O'Neal.
Nationally, Bogart-O'Brien sings with several symphonies, theatre productions, opens for some big names. He's opened 20 national tours, including Ashlee Simpson, Huey Lewis and The News, Jim Brickman, Hall & Oates, and Mariah Carey. Along with his American Greetings gig, Bogart-O'Brien lends his voice to Hasbro Toys ads too.
"Years ago I was at a big-time producer's house in New Jersey and I was recording with the producer of Stefani Germanotta, also known as Lady Gaga, and Beyonce," he says.
He remembers the anxiety he felt sitting next to someone as big as Beyonce, who was blowing up at the time.
"She was already pretty big, with Destiny's Child. I ended up with symphonies, and shows, and broadway shows. It worked out for the both of us, but probably a little big more for Lady Gaga and Beyonce," Bogart O'Brien jokes.
His voice also takes him across international water. Bogart-O'Brien sings on cruise ships, performs regularly in Shanghai and Tokyo, and even recorded a number-one single in France. He performs on the Princess, Holland America, Celebrity and Royal Caribbean cruise lines while flying to China and Japan to perform there every few weeks. His single "Inside Out" from his self-titled first album is the one that made it big.
"I didn't even realize it was going to take off there," he remembers. He submitted the song to several French radio stations, knowing the single had a better chance outside the U.S., and watched it climb to the top.
"Finally I got an email from some French radio station and it had the top 20 list of songs, and I was number 17, and I said 'oh my gosh, this is amazing!' And the next month I looked on there and it wasn't on there. Sure enough, it was number one spot. So I'm sort of like an old boy band one-hit-wonder from France."
Bogart-O'Brien also recorded two more studio albums, called "Soliloquy" and "Prizefighter". He tells 3News another album is in the works.
No matter what corner of the world he finds himself in, Bogart-O'Brien takes Cleveland with him. He says he always finds someone from the area in a crowd, and manages to crack a joke or two.
"I don't care where you are, if you're in Australia. If you have enough people, like 1,000 or so people, somebody either lived here previously, grew up here, has family here, or is from here traveling. And I always get people who are 'Woo Cleveland" and there's usually a Cleveland Browns joke in there."
While he loves performing all over the world, Bogart-O'Brien says it's never the same as a Cleveland crowd.
"I love performing for the British but it's hard at the end because they don't applaud or stand-up. You could be doing the best show ever, and they would be very polite," he says. "I love performing for the Chinese, but you have to keep it very big and exciting for the Chinese. I run through the audience for one song with a polaroid, taking selfies."
When his is home, Bogart O'Brien is renovating his home in Berea, preparing it for his new bride. He eloped while touring in Australia right before Christmas.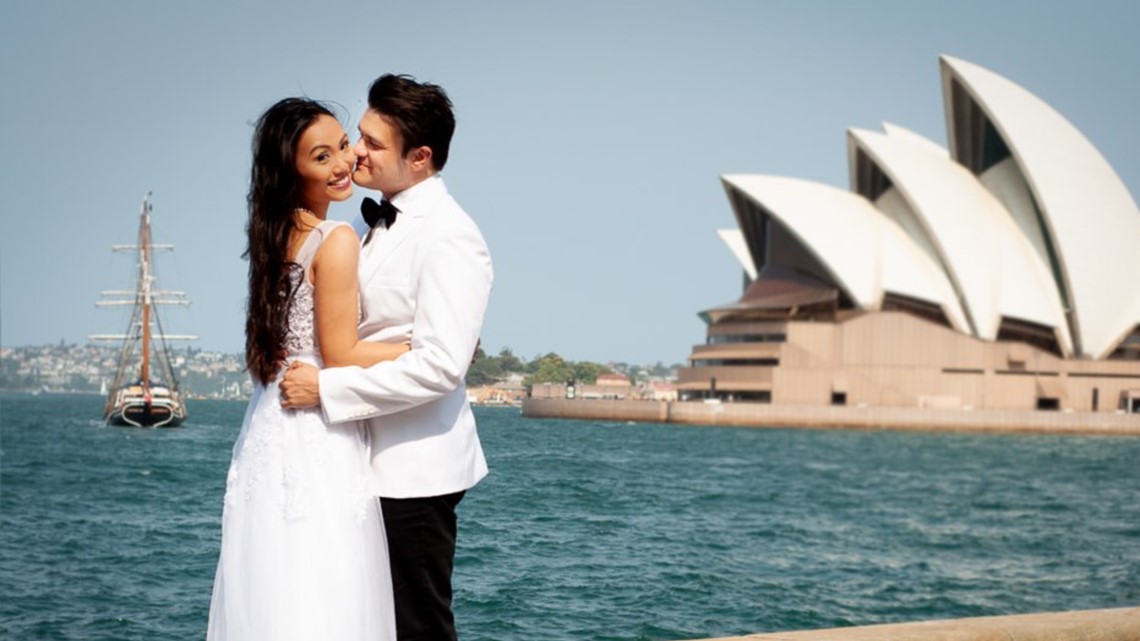 "It's a lot of travel, but it allows me to be a full-time performer. And I bought my house in Berea by performing. It's nothing fancy, and I'm not a millionaire, but every time I look at that house I think, I paid for this house, in full, with nothing but my voice, right here in Cleveland."