CASTALIA, Ohio — Erie County is known for its farmland and deep agricultural traditions. But there is one farm that stands out from the rest, for it produces something very special. That is unconditional love between rescued animals and humans with differing abilities.
We visited the farm on a busy Wednesday morning. There are chores, but also catching up to do. Friends are reconnecting and stories are shared.
"How are you doing Hazel?"
"I think we need to love more and judge less," says Shawna Hodges. We are at Downs on the Farm, started by Hodges 15 years ago. It is a non-profit bringing together neglected, unwanted and abandoned farm animals, and people with special needs.
For Hodges, it's personal.
"My son was born with Down Syndrome and I immediately learned that there's a lot of value with animal assisted activities, animal therapy," she said.
And those benefits are well-documented, but it is often not covered by insurance, and can come with a hefty fee not all families can afford.
"I wanted to start a program where it could be low cost and, benefit all of the people no matter what their financial situation might be," Hodges said.

That approached worked perfectly for Life Out Loud! an agency serving people with developmental disabilities and neuro divergence ages 11 and up.
"It's a combination of things. It's the land, it's the animals, it's the ability to be outside, it's peaceful. And then the connection of having with the animals something to care for," said Lisa Cooper, founder and CEO of Life Out Loud.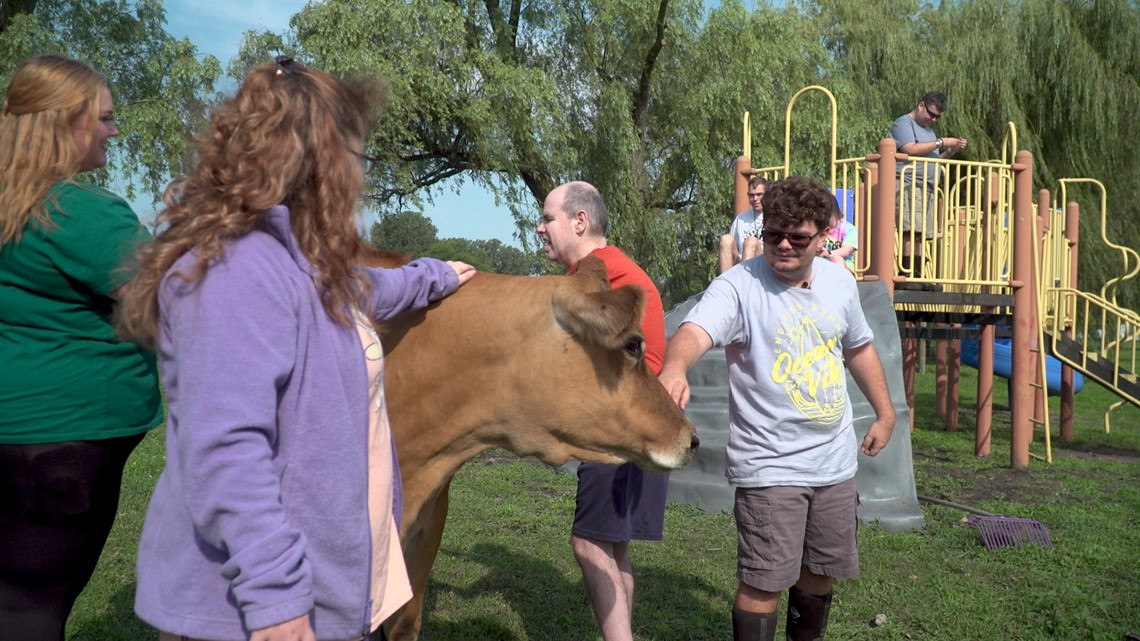 There's another important element too. Cooper tells us completing multi-step tasks is important to training and development for Life Out Loud's participants.

"I think the ability to bring vocational and employment and work tasks into something that is wrapped in fun and connection, which is with the animals. So they're doing one to five step work tasks in order to care for the needs of the animals, but they don't even notice," Cooper explained.
The program is not one-sided. The animals benefit too. Coming from neglect, abuse or abandonment situations, they're now reaping the benefits of positive interaction.
Bringing together two meaningful causes -- into one joyful experience.
"Life's a journey, right? It's not super easy for anybody. As long as we're holding out our hand offering a safe place for people no matter what their situation, I think that's the best we can do," said Hodges.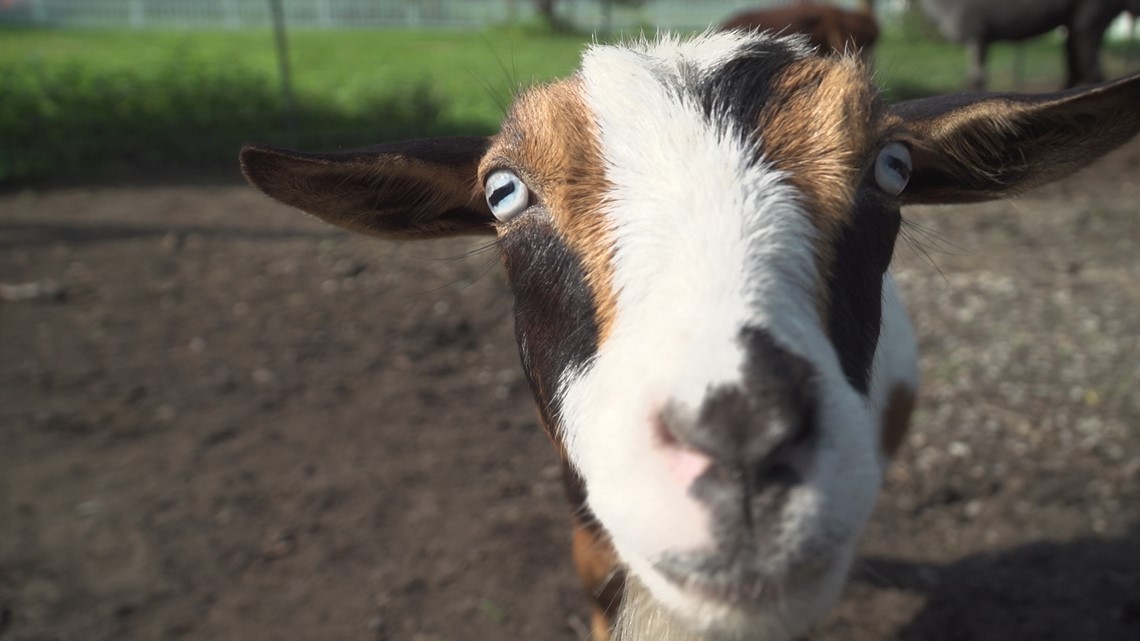 Downs on the Farm is a registered 501 c3 non-profit. It relies on donations and volunteers to help support its mission and low-cost programming.
The farm is currently raising funds for an enhanced handicapped bathroom.
Hodges also rents out parts of the 200-acre farm for events, parties and gatherings as another way to bring in financial support.
You can learn much more about Downs on the Farm by heading HERE.
Life Out Loud is located in Sandusky. You can check them out via their Facebook page HERE.