"The Thursday night game against the Jets, we walked out there and he led us on a drive to get points. I want to say we kicked a field goal or something -- we did something before half and then we had to go out there and take a knee before the half was over," the Cleveland Browns offensive guard told the ESPN Radio show during an interview on Monday.
"He started just yelling at one of their linebackers. I can't remember which one. But he was talking back at him -- they were just talking back and forth and Baker was like, 'I don't even know who you are. Who are you?' And he was just calling him out and I was like, 'Bake we got a whole half here, man.'"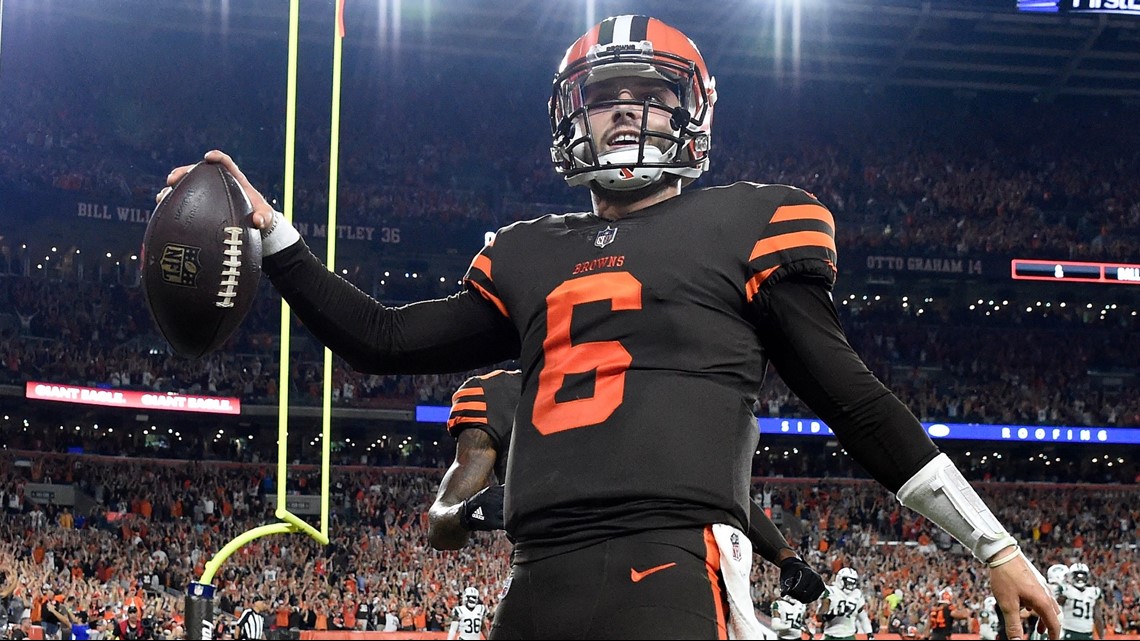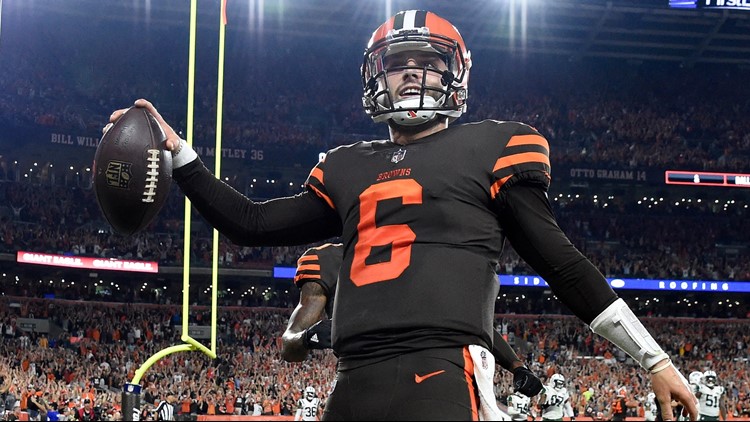 But in that half, Mayfield's legend only grew as he led the Browns to 21-17 come-from-behind victory in what was the first official appearance of his NFL career. Bitonio -- who at this point is the longest tenured player on the Browns -- credited the fire the No. 1 pick brought that night for helping inspire the team to its first win since the 2016 season.
"It's one of those things where you like to see your quarterback be confident -- but you've got to go back him up now," Bitonio said. "He's scrappy back there. The thing is you know he's never going to give up and we're never out of it. He's just always coming to fight for you and as an O-lineman, it's like, we've got to protect this guy. He's the future of our team, he's our quarterback and we haven't had one of those guys that we can put that stamp on."
Speaking of which, Bitonio's signal-caller stories didn't stop there. Le Batard followed up his Mayfield inquiry with a question about Johnny Manziel's time in Cleveland.
Once again, the fifth-year offensive lineman didn't disappoint, recalling his rookie season playing alongside the polarizing Texas A&M product.
"We were roommates coming in. We were both in the same draft class," Bitonio recalled. "They put us in the hotel together and there were just times where we'd have a meeting in the morning and this guy's just not there and I'm like, 'Where'd he go?' and I turn on the TV, it's Sunday night and he's courtside for the San Antonio Spurs [NBA] Finals game and I'm like, 'Wait a minute. We have a meeting the next morning at 8 a.m. We've been with the Browns for like two weeks.'"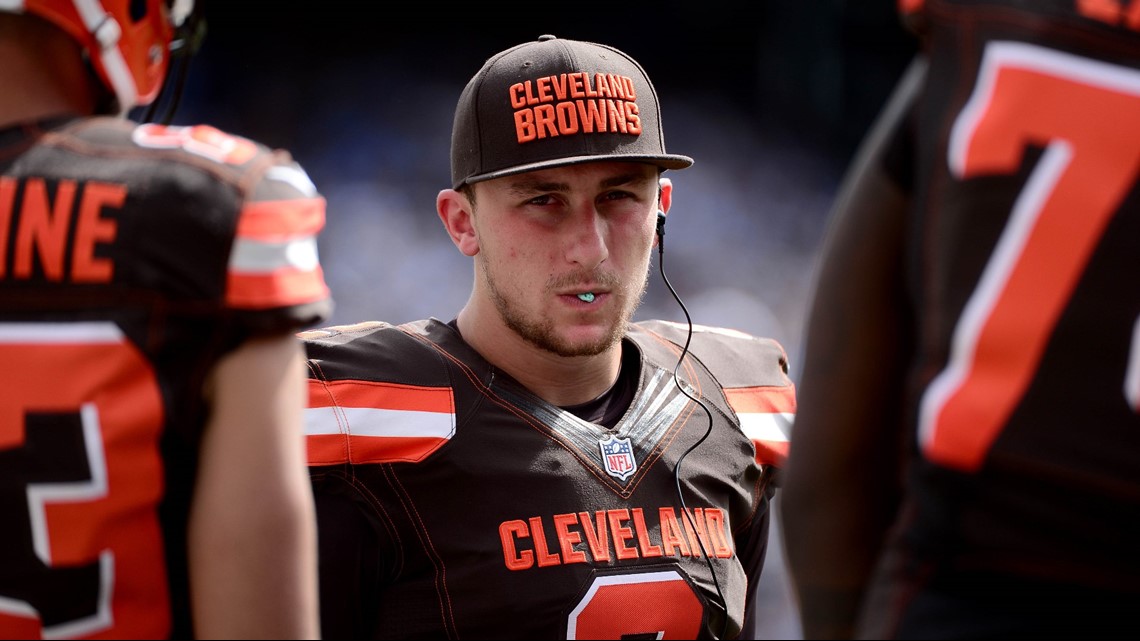 The dates of Bitonio's story back up his claim.
On June 8, 2014 -- a Sunday -- Manziel was spotted attending Game 2 of the NBA Finals between the Spurs and Miami Heat in San Antonio. On June 10, the Browns held their first minicamp practice, although there's reason to believe they also would have held a team meeting the day before, as Bitonio recalled.
Either way, per Bitonio, Manziel made it back to Berea in time for the meeting.
"He flew back, he made it to the meeting. I'm going to bed at 12:00 and he's not in our room, he's not there and I'm just like, 'How is this guy doing this?'" he said. "He made some late night overnight flights that were pretty risky."
The show's co-host, Jon 'Stugotz' Weiner then pointed that until Mayfield, Manziel was the best quarterback Bitonio played with during his career in Cleveland.
"There's been a lot," Bitonio said with a chuckle. "It's been hard to keep track."