CLEVELAND HEIGHTS, Ohio — Editor's Note: The above video is from a previously published story
A suspect is in custody after a shooting outside of the Noble Elementary School in Cleveland Heights on Wednesday.
According to Cleveland Heights Chief of Police Annette Mecklenburg, officers responded to a report of shots fired in the street on the north side of Noble Elementary School on Ardoon St. at approximately 10:25 a.m.
The school was placed on lockdown while officers investigated.
Police discovered that a woman and her mother were sitting in their vehicle outside the school when the woman's ex-boyfriend drove up in his vehicle. The man exited his car and walked toward the women, who attempted to drive away. As the car tried to leave, the man pulled out a gun and fired several shots into the vehicle.
Neither woman in the car was injured and no one in the area was struck by the gunfire. The woman then drove to the Cleveland Heights Police Department for assistance. It was learned that the suspect had fled the scene in a white SUV style vehicle.
An hour later, Cleveland Heights police detectives spotted the suspect in the white SUV driving in the area of Superior and Euclid in East Cleveland. Officers stopped the vehicle and took the suspect into custody without incident.
Officers assisted school officials in ensuring the safety of the children and staff members at the school. They also assisted with security while the students were picked up by their parents.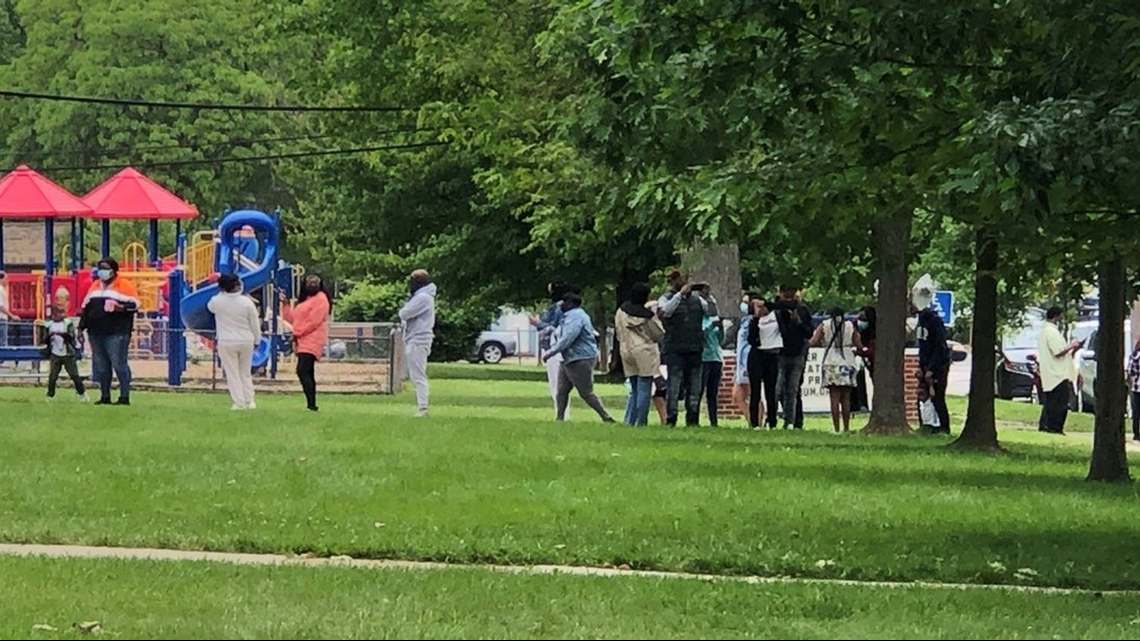 The Cleveland Heights-University Heights City School District gave the following statement on the incident to 3News:
"At approximately 10:30 a.m. today, Noble Elementary School initiated a Level 2 Lockdown at the direction of Cleveland Heights Police. Police say there was a possible domestic dispute involving two adults in the area of Montevista Road and Noble Road, in which one individual fired a weapon at the other's vehicle. No one was injured in this incident. The lockdown was lifted at approximately 11:40 a.m. after a suspect was taken into custody, and law enforcement determined that there was no threat to the safety of our students and staff. Police are remaining at the school as an additional safety precaution."
This is an active investigation and anyone with information is encouraged to contact the Cleveland Heights Police Department at 216-321-1234.
Editor's Note: The below video is from a previously published, unrelated story