MENTOR, Ohio — It's the time of year when students clean out lockers, sign yearbooks, and say "See you next school year!" to teachers and fellow classmates. But we found a group of teens with big plans to meet up — at local rivers and on Lake Erie.
They belong to the Mentor High School Fly Fishing Club, one of the few schools in Ohio to offer this type of extracurricular activity. We recently visited Leslie Gair's high school classroom where she normally teaches biology, but on this day, she was teaching students how to make a crayfish lure.
"I picked up a fly rod on my own actually and got into it probably my senior year," Gair said of her own fly fishing experience, "and ever since then, I've been obsessed."
Gair grew up in the Mentor area, and her grandfather had a boat he would would use to take her fishing off of Headlands Beach State Park. She has always had a passion for the outdoors, and through teaching, she met many students who shared her interests, but had not yet experienced fly fishing.
"Instead of a heavy lure with big hooks on it, you're casting a fly, which mostly imitates a bug or bait fish, something like that," freshman Tim Bitner told us, explaining the difference between traditional fishing and fly fishing.
Gair applied for grants from the Ohio Educators Association as well as the Mentor Schools Foundation to help get the club up and running. Also providing donated items were Orvis, Great Lakes Steelhead Company, and Fulling Mill, as well as guides who've assisted from Mad River Outfitters and Covered Bridge Outfitters.
In its first year, the Mentor Fly Fishing Club met every Thursday after school to learn the basics. That includes casting and making lures.
"On our first trip that we went on, I used one of the lures we tied in class and I caught a pretty decently sized steelhead," club member Jeffrey Oltmanns said.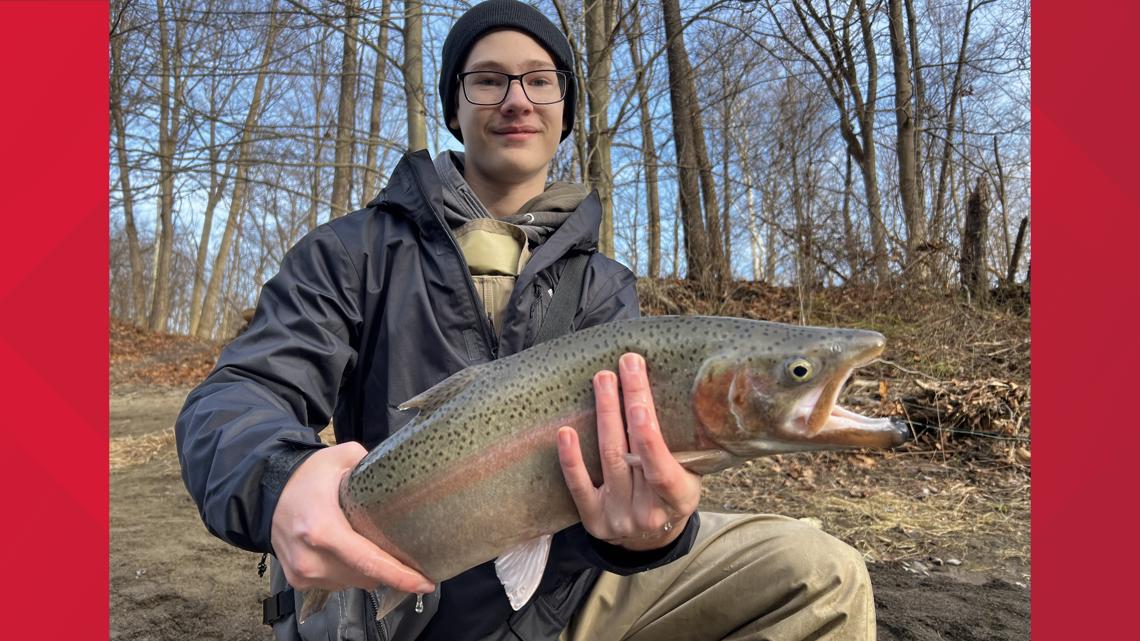 The club took two fishing trips during the school year, with a few more outings planned this summer. The catch may be the immediate reward, but the lasting impact is more meaningful: Kids who otherwise might not have connected have now forged friendships thanks to the sport of fly fishing, and that's not all.
"I care for the environment like a lot more now, just knowing that any day our rivers could just like dry up and our hobby could be gone," student Tim Bitner admitted. "That's a big part of it."
Gair wasn't sure how many kids would show up in the club's first year, but doesn't need to worry about that in year two. Her hope now is that their experience will lure others into joining them.

"I want other schools around the area to think about maybe starting a club themselves and getting more kids involved in fly fishing," she said. "Especially around here, we have such great fisheries, and getting more kids into fly fishing and passionate about the outdoors is such a cool experience that they can have."
Gair's hope is that one day, there will be enough local clubs to start a fly fishing tournament among schools.
More from 3News...