STOW, Ohio — A soldier from Stow, accused of attempting to help ISIS terrorists in acts of violence, was raised in a military family headed by a father who still serves in the Army.
Cole James Bridges, 20, remains in federal custody after his initial court appearance Thursday in U.S. District Court in Augusta, Georgia. He is expected to be transported later to New York, where the case will be handled.
No bond was set during the video hearing. Bridges also did not enter a plea to the two charges, each of which carries up to 20 years in prison.
He is accused of attempting to provide support to ISIS and attempting to plot to kill fellow soldiers and other military members.
His court-appointed attorney, Brian Huffman, requested that Bridges' charging documents not physically accompany him during transport to avoid any potential abuse.
Meanwhile, 3News Investigates has learned more about Bridges' life and how his Army family wound up in Stow after travelling the country while his father serves for the U.S. Army.
Court records in Montgomery County, Tennessee show Bridges' parents divorced in 2016. The Bridges have two other sons, ages 16 and 11.
After the divorce, his mother remarried a former soldier and firefighter and relocated to Ohio. Bridges' step-father is originally from Northeast Ohio and has a young daughter.
The blended family lives in Stow, just north of Akron, in a duplex located in the low-traffic, typically suburban neighborhood. Those living nearby were guarded in their comments, but some expressed concern about Bridges' younger brothers and how they may be treated at school.
Others wondered how a military family's son apparently became radicalized and attempted to side with one of the world's most violent terrorist groups.
"Anyone can be radicalized, as regrettable as it is," said neighbor Ralph Denunzio. "We don't know what drove Cole to that."
"As you know, the internet breaks down all of those barriers. Anybody who is prone to be radicalized can find a forum to allow that to happen."
Bridges only briefly lived on-and-off in Stow, relocating there periodically after graduating from high school in 2018 in Georgia, where his father is based. Friends say he worked odd jobs, including a pizza shop for a short time in Akron.
In September 2019, he followed his father's footsteps and enlisted in the U.S. Army. He was stationed at Fort Stewart in Georgia at the time of his arrest. Federal authorities say soon after enlisting, he began "researching and consuming online propaganda promoting jihadists and their violent ideology."
By the following year, he was deployed in Germany and that's where prosecutors say his life fully unraveled.
For months, from August 2020 to this week, Bridges communicated with who he thought was an ISIS loyalist, prosecutors say. Instead, he was talking to an undercover FBI agent and informant, discussing ISIS and providing information to help them "plot" attacks.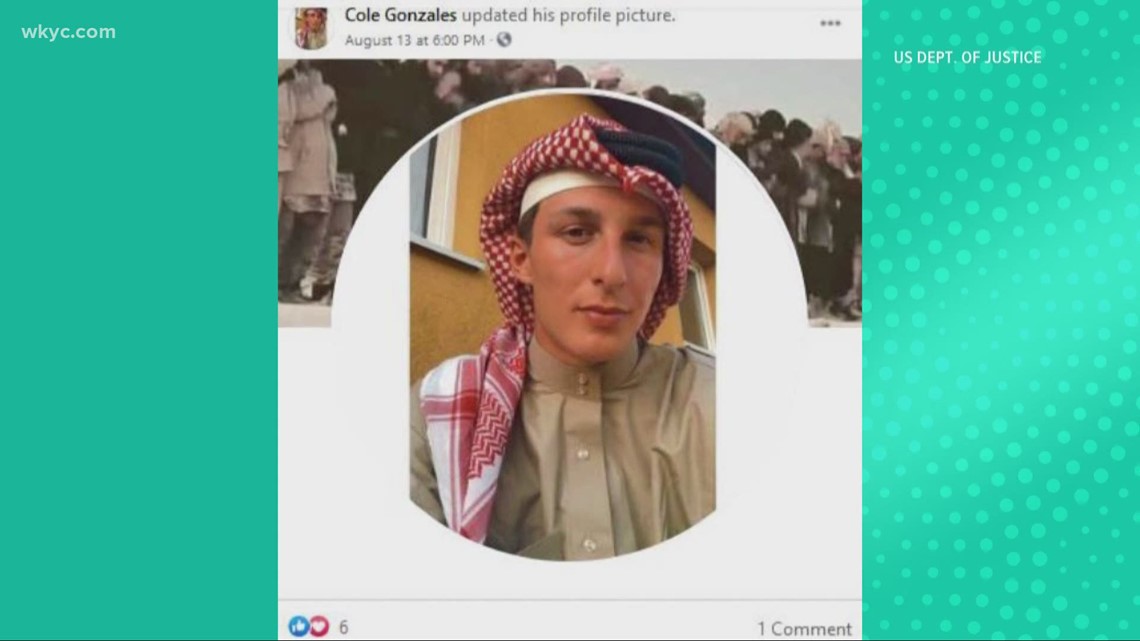 Authorities allege he talked of bombings, including the 9/11 Memorial in New York City, and his indifference of killing fellow soldiers.
It ended Tuesday with his arrest announced by U.S. attorneys, a development his military father only learned Wednesday and is said to be "reeling" in disbelief.
Bridges faces up to 40 years in federal prison, if convicted.