CLEVELAND — "Let's Be Clear" is all about transparency. WKYC has a clear, mobile newsroom that we're taking across the state to talk to those making headlines in Ohio. Whether you agree with the guest, disagree, or are a fan of them, we know you have questions for them.
The MLB All-Star Game may be over, but big things remain in store for Cleveland.
Richard Pace, a developer for Cumberland Development in Cleveland, joined the WKYC Let's Be Clear truck Friday morning to share his new development plans for Cleveland's lakefront.
Watch the full interview again below:
The area north of FirstEnergy Stadium and around the North Coast Harbor is due for change. Pace shared his renderings with WKYC exclusively for a first look at the plans.
The drawings show space for 1,000 apartments, 80,000-square-feet of office space and 50,000-square-feet of retail space. A green space and school can also be seen in the site plans submitted to the city earlier this week. The next step is a design review Aug. 2.
Back in 2014, Pace and Texas-based Trammel Crow Company won the rights to develop the 28 acres north of FirstEnergy Stadium. Work has already been done for the first phase of the development, resulting in the Nuevo Modern Mexican & Tequila Bar and Harbor Verandas, 16-unit apartment complex at the end of E. 9th Street near the Rock & Roll Hall of Fame.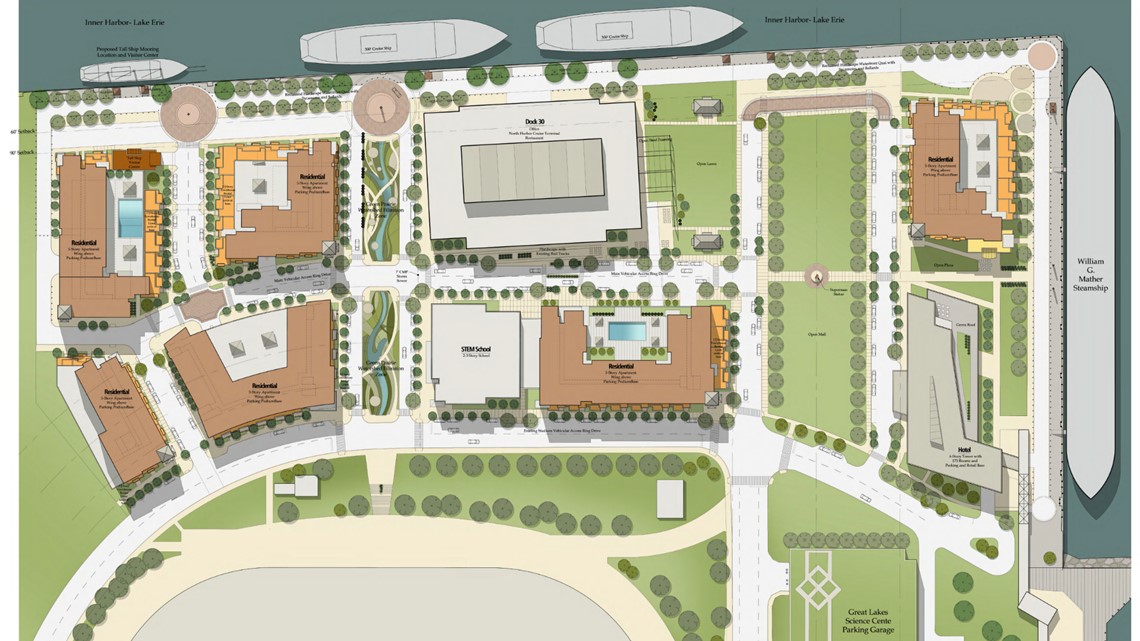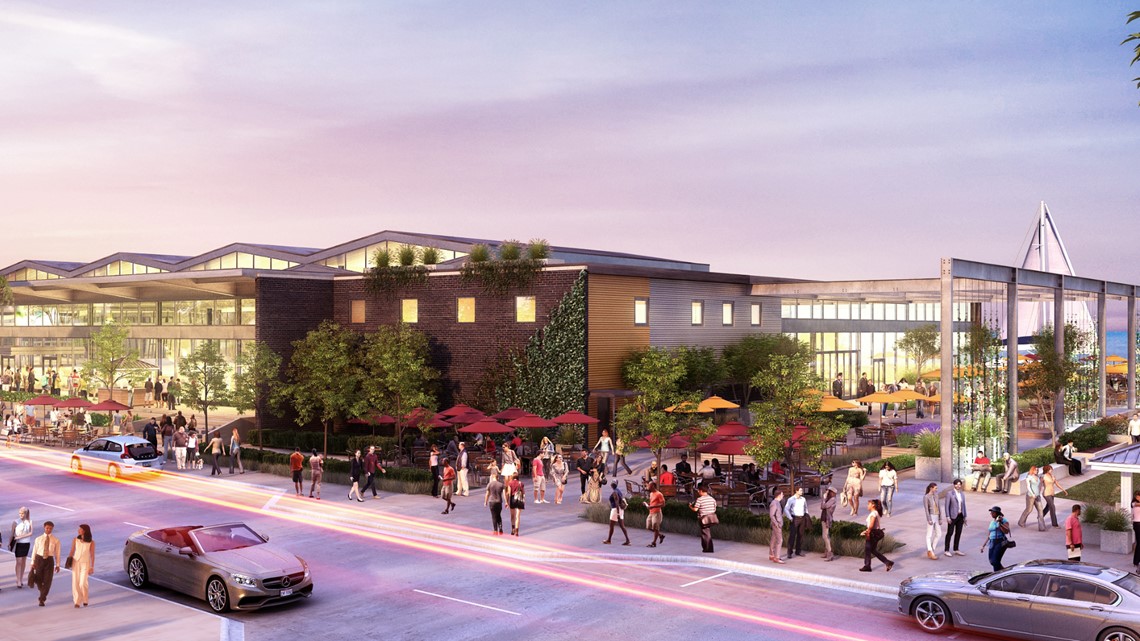 Click here to watch previous episodes of Let's Be Clear.