CLEVELAND — Funeral arrangements have been announced for fallen Cleveland police officer Shane Bartek, who was shot and killed during an off-duty carjacking on the city's west side back on New Year's Eve.
Bartek's family will greet mourners during a Monday wake at Grace Church in Middleburg Heights from 4-8 p.m. services will take place at the same location on Tuesday, Jan. 11, with burial to follow at Holy Cross Cemetery in Brook Park. Both sports are in the area where Bartek, a Berea-Midpark High School graduate, grew up.
There is also a memorial scholarship fund created in Bartek's honor with the Cleveland Foundation. Click here for more.
As of Tuesday, an apparent legal battle remains over who will pay for the 25-year-old Bartek's funeral. Since he was officially off duty when the fatal robbery occurred, his family is currently on the hook for all costs. However, since surveillance footage from the incident apparently shows him attempting to combat the suspect, Cleveland's police Union is attempting to get his death classified as being in the line of duty, which would mean the city is obligated to pay for a full funeral with honors.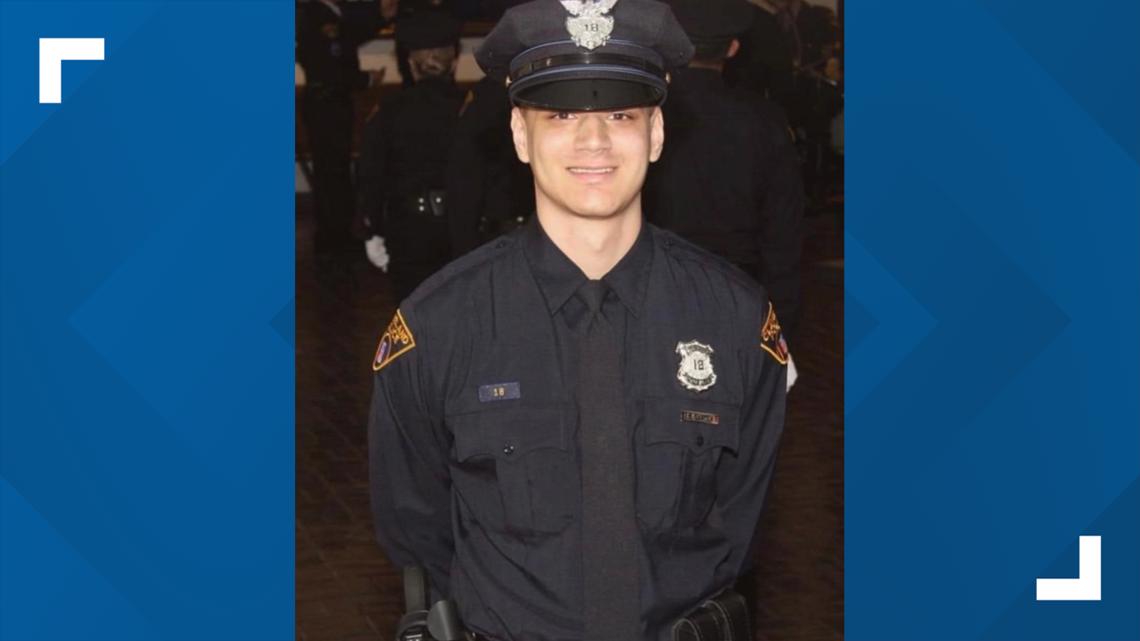 In a statement to 3News this week, Cleveland City Council President Blaine A. Griffin said his office "will look at whatever legal options so we can honor Officer Bartek in the best way possible." On Tuesday, the Cleveland Division of Police confirmed it is "currently in the process of considering all of the relevant factors of the incident and a determination has not yet been made as to whether the incident will be categorized as a 'Line of Duty Death.'"
Also on Tuesday, Cleveland Mayor Justin Bibb ordered all flags across the city to fly at half-staff in Bartek's honor, asking residents to "pray for his family and the Cleveland Division of police as we mourn this senseless loss."