CLEVELAND — It's Giving Tuesday.
Do you know what that is? Globally, it's a movement that aims to inspire "radical generosity" around the world on each Tuesday after Thanksgiving. Read more here.
Right here at home, there's been a push for goodness since 2018, when local nonprofits and volunteers started celebrating Giving Tuesday CLE.
In collaboration with the global movement, the effort has been backed by countless donors and volunteers for years, according to the website GivingTuesdayCLE.com.
The way to "give" in the CLE is to support the nonprofits that collaborate on this wonderful day.
This year's theme, "All Together Now," celebrates a number of these groups who can benefit from the movement.
Additionally, here's some good news on this Giving Tuesday: Good Neighbors Food Pantry in Akron will be getting a new van after it was stolen earlier this week.
It's perfect timing as many turn to food pantries for help during this time of year. In fact, the van is used to transport thousands of pounds of food each week.
Donations allowed Good Neighbors to purchase the new van.
In Cleveland, Amazon is getting into the giving spirit by donating $50,000 to the Greater Cleveland Food Bank. Between the pandemic and growing inflation, the food bank has seen a bigger need in the community.
This year alone, Amazon's Cleveland operation has donated around 50,000 pounds of food alone.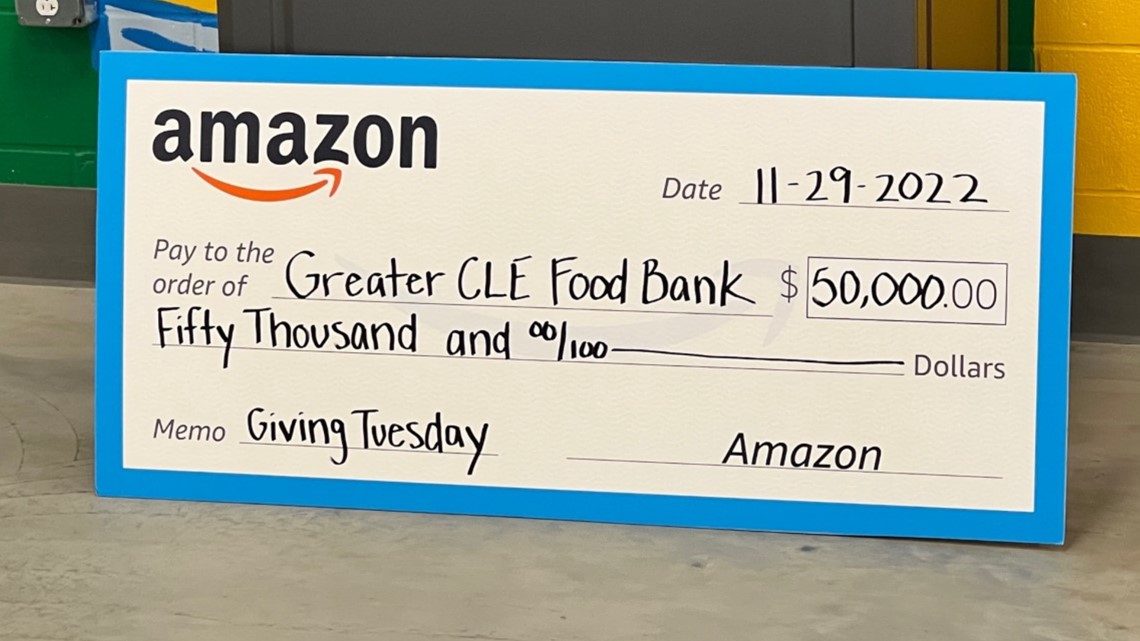 A few other worth causes to consider today:
The American Heart Association
On this Giving Tuesday, every dollar that you give will be matched to be worth twice as much until midnight tonight. Learn more, here.
The Center for Healing & Equine Therapy nonprofit is trying to raise $5,000 to support the equine assisted mental health services. If you donate through Facebook, Meta will match your gift through December 31. Learn more, here.
Editor's Note: The following video is from a previous, unrelated report.