Steve Stephens, the man wanted for killing a 74-year-old man and uploading the video to Facebook Easter Sunday, has been found dead inside a car in Erie, Pennsylvania.
Stephens was spotted by an "alert citizen" around 11 a.m. Tuesday, Pennslyvania State Police Troopers troopers said in a Facebook post.
WICU reports that Stephens went to a McDonald's drive-thru and ordered chicken McNuggets and French fries.
A McDonald's employee recognized him and told Stephens the fries were not ready in order to stall for time as another employee called 911.
RELATED | Alert McDonald's worker helps police find Steve Stephens
When Stephens saw police approaching from behind, he drove off.
Troopers initiated a chase that lasted for roughly two miles and then attempted a move to try to disable the white Ford Fusion he was driving, officials said.
Speeds did not exceed 50 miles per hour.
"As the vehicle was spinning out of control from the PIT maneuver, Stephens pulled a pistol and shot himself in the head," troopers wrote.
Stephens' vehicle sustained minor damage after a trooper couldn't stop in time and hit the car, but no injuries to law enforcement were reported.
Listen to police dispatch audio when Stephens' car was first spotted below:
On Sunday, Stephens allegedly shot and killed 74-year-old Robert Godwin, Sr., on E. 93rd Street and posted video of the killing to his Facebook account. Stephens also went live on Facebook to confess to the murder. His account has since been disabled and the videos are no longer public.
Stephens also claimed he had killed more people, but Cleveland Police say they have no known additional victims linked to him.
Cleveland Police issued an aggravated murder warrant for Stephens and a $50,000 reward was offered for information leading to his capture.
PHOTOS | Steve Stephens trail ends in Erie, Pa.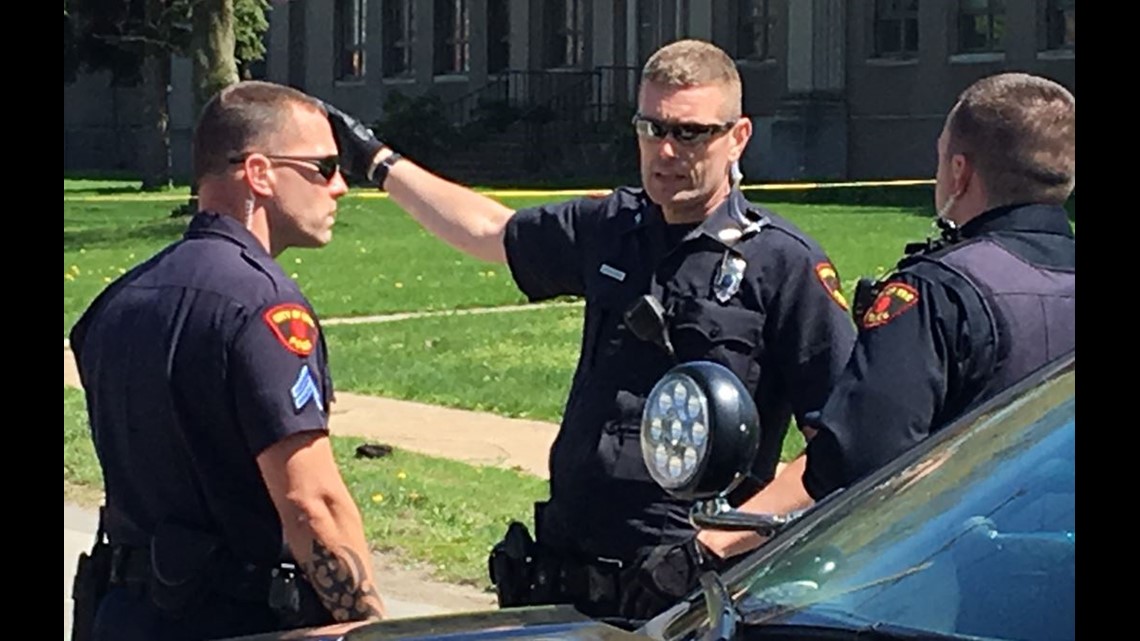 Rumors that Stephens' phone pinged in the Erie, Pennsylvania area surfaced Monday, but Pennsylvania State Police said in a news conference Tuesday that they "had no direct knowledge" of that.
Press Conferences
Cleveland Mayor Frank Jackson, Chief of Police Calvin Williams, and other authorities addressed the media following the confirmation of Stephens' death early Tuesday afternoon:
Officials from the Pennsylvania State Police held a press conference in Erie, PA later on Tuesday afternoon to answer questions about how Steve Stephens was tracked down and more:
%INLINE%
Timeline