ORANGE VILLAGE, Ohio -- Pinecrest, the new retail, office and living development in Orange Village, is growing already by leaps and bounds.
The much-anticipated Shake Shack is the newest sign of See The Possible popping up at the northeast corner of I-271 at Harvard.
"Orange Village really put themselves on the map with this," said Orange Village Council President Brandon Duber.
He was part of the standing-room-only, soft opening of the Shake Shack on Tuesday.
Orange Village Mayor, Kathy Mulcahy, also shared the pride.
"This has been a vision for a decade or more," Mulcahy said of the $235 million, almost 1,000,000 square-foot development.
PHOTOS | Shake Shack opens in Pinecrest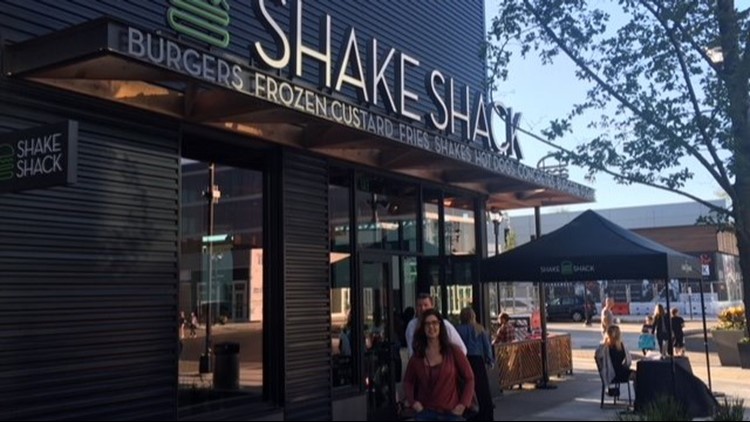 Adam Fishman and Fairmount Properties are priding themselves in their pledge to fill 65 percent of the retail space at Pinecrest with unique places not seen before in Northeast Ohio.
"We're trying to create a new downtown for the east side of Cleveland. The best way to do that is to bring the newest and best merchants from all over the U.S.," Fishman said in a sea of Shake Shack samplers.
Tuesday's invite-only crowd got the first taste of burgers, crinkle-cut fries and mouthwatering milkshakes. Until now, the closest Shake Shack was Detroit.
"Shake Shack coming to Ohio just tells you that Cleveland is still kicking it and is a fantastic city. We're happy to be a part of it," visitor Jason Beudert said.
It's a forward trajectory, not just in retailers like REI, Williams-Sonoma, and Whole Foods, but, "We have 87 residential units that are leasing out faster than we can imagine," Fishman said.
On city council for 30 years, Frances Kluver has seen it all.
"When we came here, it was semi-rural. Who would have thought Pinecrest Drive would turn into this?" Kluver said with a smile.
Shake Shack's grand opening to the public is June 7.
Get an expanded tour of Shake Shake with Dawn Kendrick below: