Incredible new video shows two Shaker Heights police officers saving an infant from choking to death.
It happened Tuesday morning on Chagrin Boulevard near Lee Road, and was captured on police body cameras.
Tamica Pruitte, a mother of two, had just hit her hazards.
Officers Ryan Sidders and Alex Oklander just happened to be behind her, and both rushed out of their vehicle to help.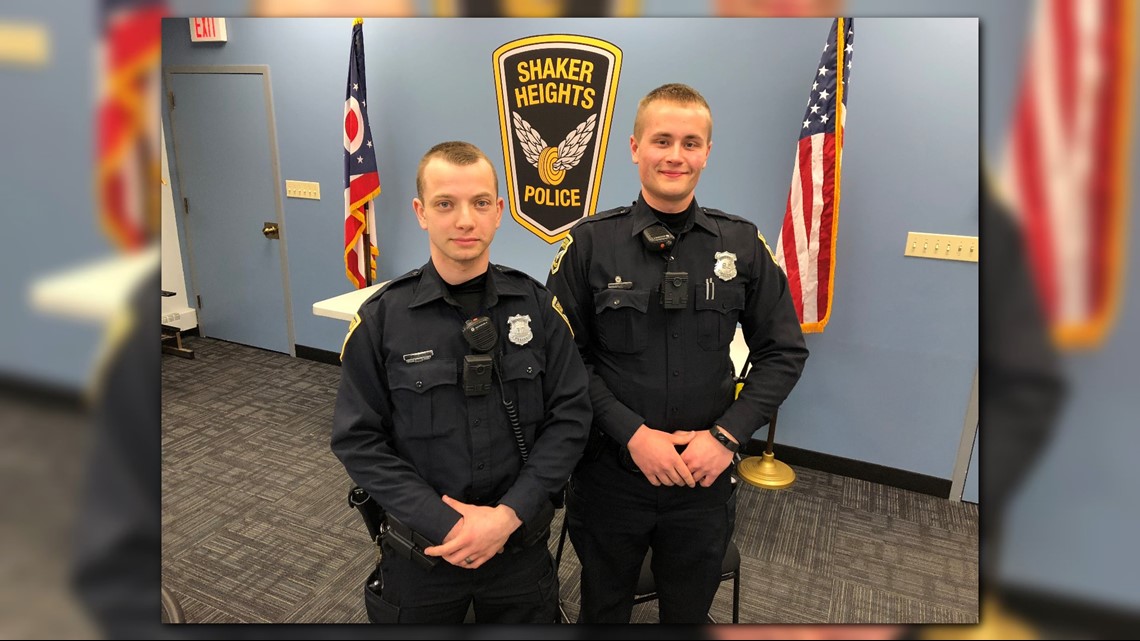 At first, the 2-month-old girl is unresponsive. But then, the officers each take turns smacking her back to help open her airway.
Within seconds, she is breathing again and back in Pruitte's arms.
"As soon as I heard that first breath I think we were both kind of like 'thank God,'" Officer Sidders said.
Sidders has been with the Shaker Heights Police Department for four years, while Officer Oklander has been there just a few weeks.
A father of four, his experience at home clearly kicked in.
"Having kids, I've actually had to do that with my own kids," Oklander said.
"Just thankful that everybody went home today safely and we saved a life," said Officer Sidders. "I'm glad that that mother did not have to plan out a funeral today."
Pruitte could not be more thankful.
She said her daughter, Tyra, was born prematurely and has lung problems which make her prone to choking.
"That was God watching over mine," is how she described the officers' quick actions. "I watched it, and I was like 'wow they really helped me out there.'"