CLEVELAND — The Euclid Ave. Heinen's location has announced a temporary shutdown after being affected by the protests that ravaged downtown Cleveland on Saturday night.
"The store closed Saturday, May 30, at 4 p.m., and all of our associates were able to return home safely. The store will remain closed until further notice," the grocery store said in a statement on their website, "we will advise on the store reopening as soon as we are able to gather more information. "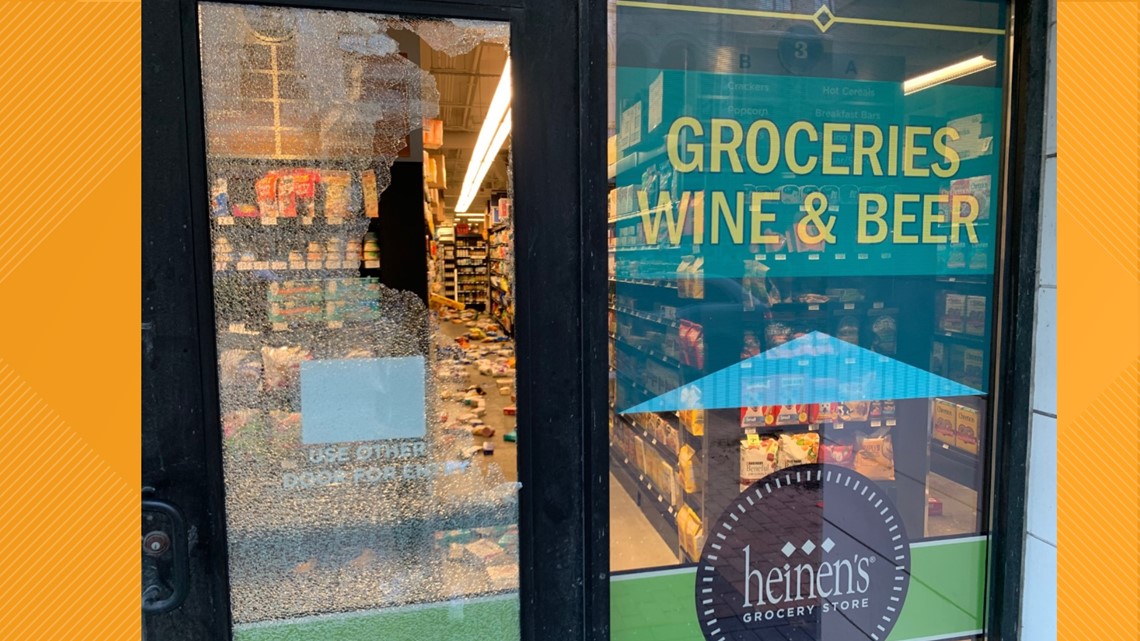 Heinen's is just one of the many businesses affected by looting and destruction at the hands of protestors. Colossal Cupcakes, 5th Street Arcade, and Starbucks are just a few of the other establishments damaged in the 'chaos.'
Although starting out as peaceful, the 'I can't breathe' protest in support of justice for George Floyd turned destructive as the day went on. Demonstrators marched through downtown speaking out against the death of the Minneapolis man who was killed by a police officer earlier this week.
PHOTOS | The impact of destruction during Cleveland's 'I Can't Breathe' protest of George Floyd's death
The grocery store has not announced a reopening date.