Intel has selected a site in central Ohio within Licking County as the future home for what is being called the company's "most advanced semiconductor manufacturing facilities in the world."
In total, the project is expected to add $2.8 billion to Ohio's annual gross state product, according to a press release.
A formal press conference regarding the Intel announcement was held on Friday afternoon. During his remarks, DeWine termed the news as "a great day in Ohio history."
"It is so vitally important that we make semiconductor chips here in the United States, and there is no better place to manufacture them than in Ohio," the governor added.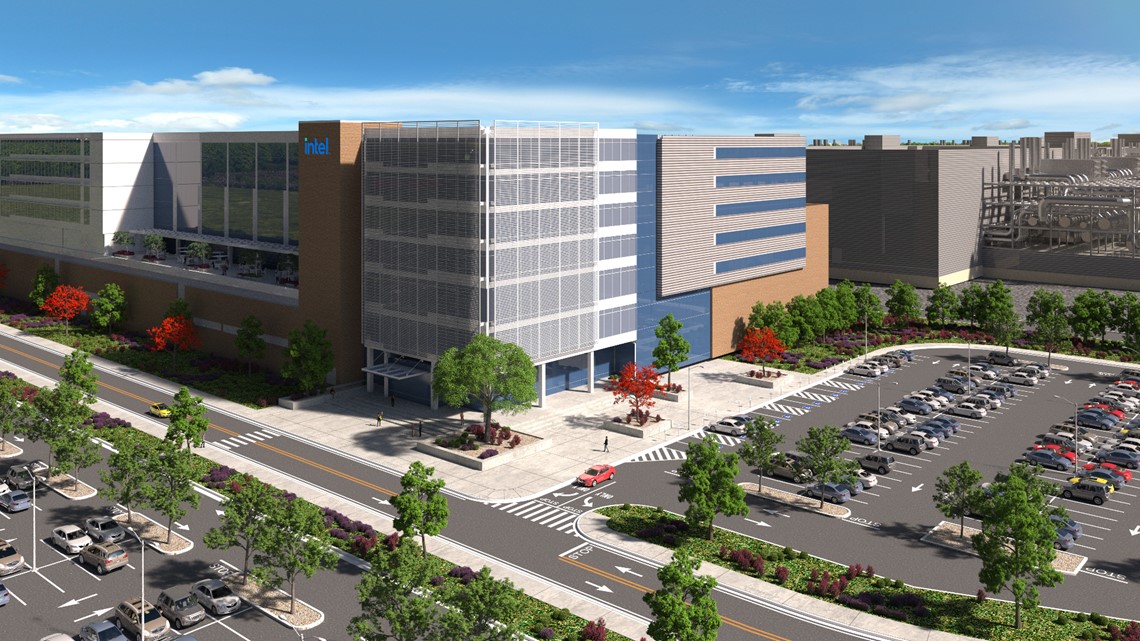 Gov. DeWine's office says this project will be the largest single private sector company investment in Ohio's history. It's expected to generate more than 20,000 jobs in the state – including 3,000 direct Intel jobs, earning an average of $135,000 per year (plus benefits). There's also 7,000 construction jobs throughout the course of the build. This project will also mean thousands of additional indirect and support jobs that include contracted positions, electricians and engineers.
"The initial manufacturing facilities (known in the industry as FABs or foundries) will be located on a 926-acre site in Licking County," Gov. DeWine's office reveals. "But the impact will be statewide. More than 140 existing Ohio businesses across the state are already Intel suppliers, and the project is expected to bring additional new businesses to Ohio to support the supply chain. The success of these companies will create new jobs, fuel growth in other key Ohio industry sectors, and position Ohio at the center of America's industrial innovation."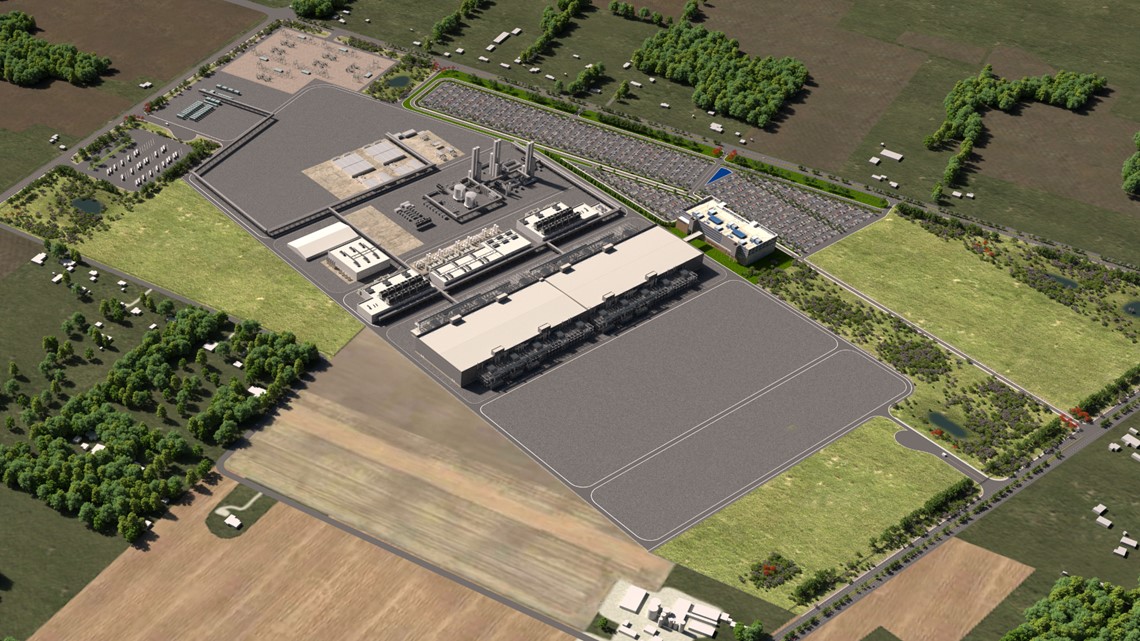 THE PROBLEM
70% of semiconductors are produced in Asia
Foreign-built chips create national security risks
Hundreds of thousands of manufacturing jobs have left the U.S.
A shortage of chips is strangling more than 300 downstream economic sectors and puts 26 million jobs at risk
THE SOLUTION
U.S.-based Intel chose Ohio to launch a new hi-tech campus to manufacture semiconductors. This move will create thousands of high-paying jobs, secure America's chip supply chain, launch the semiconductor sector in the state, and reinforce Ohio as a magnet for attracting talent and businesses.
SEMICONDUCTORS ARE ESSENTIAL
Intel's semiconductors are crucial to the automotive, aerospace, consumer goods, data center and defense sectors. Also known as "chips," Intel's semiconductors are widely used, including for:
Computers and smartphones
Cloud devices
Medical equipment
The Internet of Things
Military defense systems
Despite being a key building block in almost every piece of technology we use, only 12 percent of semiconductors were manufactured in the United States in 2020. Making one chip takes approximately three months and machines worth a combined $150 million. On top of a highly strained global supply chain, it means that American consumers, and our government, are facing a serious shortage of essential chips.
Gov. DeWine said the announcement is "monumental news" for Ohio.
"Intel's new facilities will be transformative for our state, creating thousands of good-paying jobs in Ohio manufacturing strategically vital semiconductors, often called 'chips,' he said. "Advanced manufacturing, research and development, and talent are part of Ohio's DNA, and we are proud that chips — which power the future — will be made in Ohio, by Ohioans."
Intel says this new Ohio location will be the company's first new manufacturing site in 40 years.
"Today, we take an important step toward our goal to rebalance global chipmaking capacity and help boost production to meet the surging demand for advanced semiconductors, powering a new generation of innovative products," says Intel CEO Pat Gelsinger. "The new factories we'll build in Ohio are part of our strategy to increase semiconductor R&D and global manufacturing capacity and restore U.S. semi manufacturing leadership. We expect Intel Ohio will become one of the largest semiconductor manufacturing sites in the world over the next decade."
Gov. DeWine's office noted that the United States was a world leader in chip production back in 1990 with 40 percent of the world's production capacity. By 2020, however, the nation's share dipped to 12 percent.
"Just as candles gave way to light bulbs, carriages gave way to cars and now engines to battery packs, we must continue to attract the businesses and jobs of the future to make sure Ohioans, their children, and their grandchildren can prosper here," Lt. Governor Jon Husted said in the state's press release. "With the project announced today, we are establishing an entirely new industry sector that currently does not exist in our state, and along with it, we are rebuilding for America a sustainable, resilient domestic supply chain of semiconductors, which is critical to our national and economic security."
Gov. DeWine's team added that this chip production is critical to key Ohio sectors like automotive, advanced mobility, aerospace, aviation, consumer goods, data centers, defense, healthcare and technology.
"Ohio was built for this moment and this industry. Intel envisions building its future in Ohio because generations of visionary Ohioans built the ideal foundation — a great place to live and work combined with a spirit of dedication to excellence and pride in hard work," JobsOhio president and CEO J.P. Nauseef noted. "For 11 years, JobsOhio has been proud to work with the state administration, our network partners, and stakeholders across the state to provide Ohio a competitive advantage in attracting and growing some of the world's most important businesses. We want the world to know that Ohio's Future is Built with Intel and is open to business from other companies that want to come alongside."
You can watch Friday's announcement event in the player below:
OTHER REACTIONS
U.S. Senator Sherrod Brown (D): "Today, we are burying the term 'rust belt.' Intel's record investment in our state confirms what we already know: Ohio workers represent the vibrant, dynamic workforce who will lead our country into the future," said Brown. "This plant will mean 10,000 new, good-paying jobs, and it will position Ohio as the national leader in this critical, growing industry. We know how to speed up our supply chains, lower prices, and better compete with China: make more things in America – and there's no better place to do it than Ohio."
U.S. Senator Rob Portman (R): "This historic investment is great news for Ohio and for our nation. Intel is a world-class company and Ohio is well situated to be the home of their new semiconductor manufacturing center. Ohioans have a great work ethic, a highly trained workforce. It's a great match."
Ohio Senate President Matt Huffman: "This is a powerful development for Ohio's economy, jobs, and national security. Now more than ever, critical components need to be made here at home instead of relying on overseas manufacturing."
Ohio House Speaker Bob Cupp: "This is an historic day for Ohio. This project will make Ohio a national leader for domestic semiconductor manufacturing and puts Ohioans at the forefront of making built-in-the-USA products that are safeguarding our national security. This is a project that will have a profound economic impact not only in Licking County but throughout Ohio for decades to come."