PORT CLINTON, Ohio — The cause of a massive barn fire that killed 10 animals at the African Safari Wildlife Park in Port Clinton cannot be determined, the Ohio Fire Marshall confirmed in its final report Friday.
Officials have completed their investigation into the blaze that took place Thanksgiving night, and have ruled that the damage to the structure was so great that no source can realistically be found. However, they did state that there was "no indication" the fire had been set purposefully.
"The post-fire condition of the building prevented the ability to determine an exact cause of the fire," Investigator Frank Reitmeier said in a statement last week. "During the fire, the vast majority of the building collapsed, so heavy equipment was needed during fire suppression and to locate the remains of the animals that perished."
The fire apparently originated in the southwest portion of the barn on South Lightner Road, where three giraffes were staying. Those giraffes, three red river hogs, three bongos, and a springbok all lost their lives.
A power outage from earlier in the day had been discussed as a possible cause, but no connection could be conclusively made.
PHOTOS: Barn fire takes life of animals at African Safari Wildlife Park in Port Clinton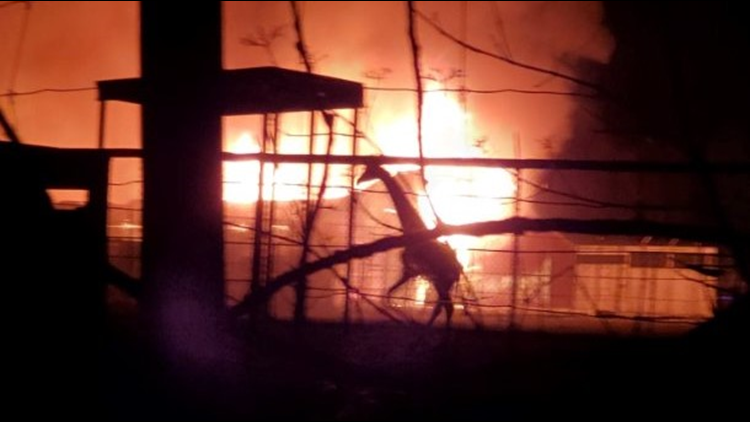 You can read the fire marshal's full report below: