Family, friends and community members gathered to celebrate Walker's life more than two weeks after Walker was shot and killed by Akron police amid a chase.
During the ceremony, Bishop Timothy Clarke made a $2,000 donation from First Church of God to help with the expenses of the funeral.
Walker's best friend, cousin and uncle made remarks about Walker's life during the service.
"One thing I want us all to take from this is that God does not waste moments," said Walker's Cousin Robin Elerick. "It is so important to share the moments with the people you love as often and as much as we can with each other. I love you Jayland."
Watch the full service in the player below:
Walker's family also expressed their gratefulness during the funeral for all of the support their family has received.
"I thank you all for your prayers and thoughts for the family. You don't know how much it means. This is a tough time, it is a storm," said Walker's uncle Tom Addie. "You are either coming in the storm or out of the storm. We will get through this storm with your thoughts and prayers."
Hundreds packed the theatre to pay their respects. Among the mourners was Oscar-winning filmmaker Spike Lee, who was an unexpected guest in the gallery but did not speak at the service.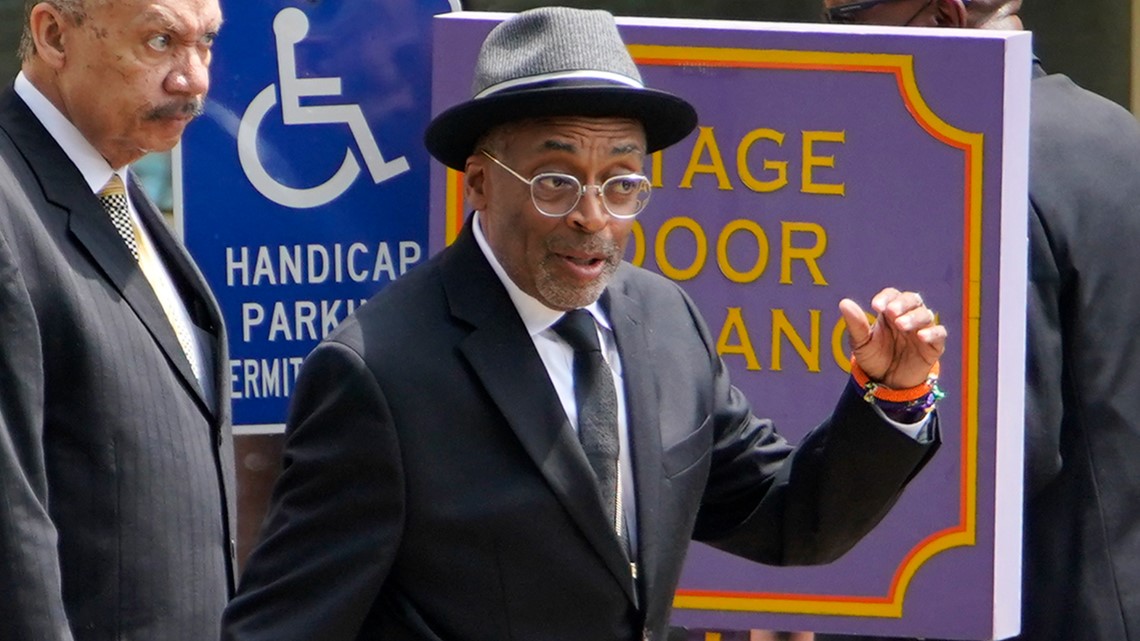 Representatives of the family later held a press conference immediately following the funeral to discuss where they plan to go from here. Those speaking at the press conference included Walker family lawyers Bobby DiCello, Ken Abbarno, and Paige White of DiCello Levitt Gutzler, as well as activists calling for the arrest of the officers who shot Walker.
Earlier this week, Akron City Council passed a resolution to declare Wednesday as a day of mourning for Walker and his family.
"I know our entire city is also grieving," Mayor Dan Horrigan said in a press release. "I offer my sincerest condolences to Jayland's mom, sister, family, and friends during this difficult time."
Walker was shot and killed when eight Akron police officers opened fire amid a chase on June 27. Police say Walker had fired a shot at one point during the pursuit, but was unarmed at the time officers opened fire. A gun, however, was later found in Walker's vehicle, according to police.
Editor's note: Video in the player above was live streaming coverage from outside of the Akron Civic Theatre as some arrived to pay their respects.