CLEVELAND — Cleveland's new mayor still can find his way to the basketball hoop. At one time, Justin Bibb wanted to be the next LeBron James. But that was before he got the idea to consider a try at politics.
First time out as a candidate, he was elected Cleveland's mayor.
"What surprised you when you came into this office," 3News Senior Commentator Leon Bibb asked Mayor Bibb.
"The number of decisions you have to make every single day. From the very big decisions about snow removal, to how we better support law enforcement, to the grandmother who passed away, ensuring she gets a proclamation from the mayor," Mayor Bibb said.
When the former nonprofit executive announced his candidacy 13 months ago, 3News disclosed the family connection between the then-mayoral hopeful and Ohio broadcasting legend Leon Bibb.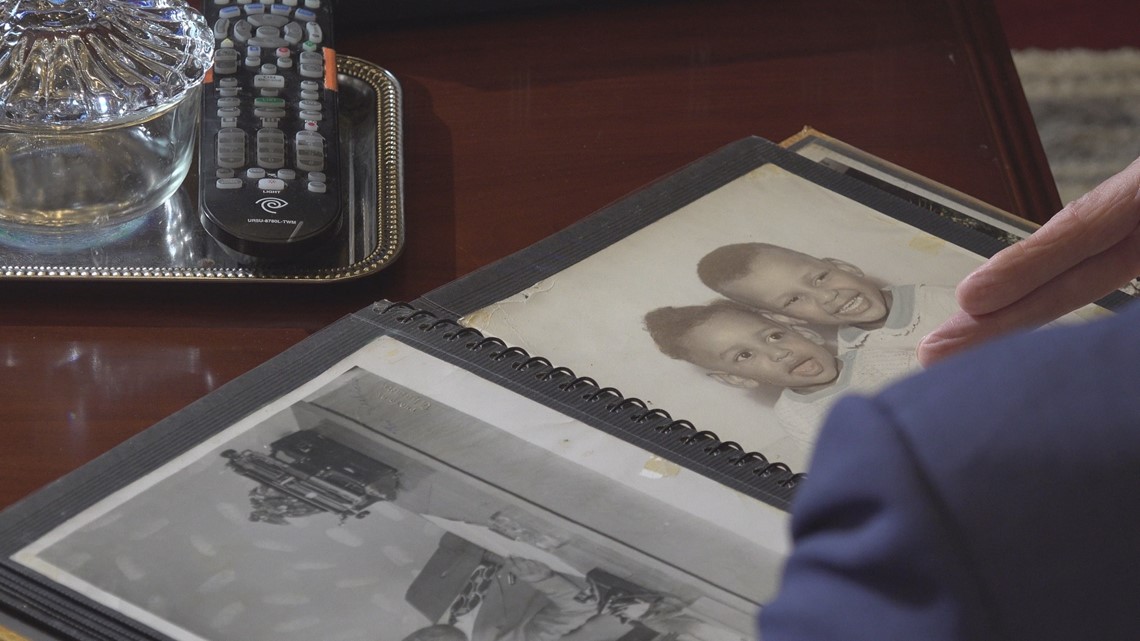 They are first cousins- once removed.
"Your grandfather and my father are brothers," Leon said of the common bloodline that inspired both men.
"I think about my grandfather, Morris Bibb, your uncle. And your father, who served in World War II. We have a strong tradition in our family of public service," Mayor Bibb said.
As you glance around the Mayor's office, your eyes are immediately drawn to an object that occupies a corner alone. It represents family, too.
It was a fire helmet once worn by the mayor's late father, Donald Bibb - who through the years served as a firefighter and police officer.
"I think about my dad who passed away five years ago, who is the true embodiment of what servant leadership is all about. He served his country admirably in Vietnam, where he was in the Navy as a diver."
That idea of public service came early in the life of Justin Bibb. His mother remembers a special moment.
"When he was 16, he told you he wanted to be mayor," Leon asked Charlene Nichols-Bibb.
"Ever since Justin was 16, I knew that we'd be here," she replied.
"You want to know something Charlene, he told everybody at family reunions. Little Justin running around, 'I want to be mayor, I want to be mayor," Leon recalled.
Old family photographs shared at a coffee table. Those early lessons recalled.
"I always told him that to whom much is given, much is required," said Nichols-Bibb.
She tells us that she does not hesitate to share her thoughts on issues facing the city. Her opinion too. Does he take it? Mother and son look at each other and laugh.
Justin Bibb has followed lessons learned from both his family and his hometown. Lessons brought to the mayor's office.
"I want to do everything in my power to give back to the city I love so much and that's why I decided to run for mayor. And now we are here," he said.
Our interview is over. He is heading out the door, ready for the next event on the day's schedule.
"Mayor Bibb, I appreciate the interview. Thank you for your time," Leon says.
The Mayor stops and replies, "As always....cousin."