CLEVELAND — We are roughly a week away from Major League Baseball's Aug. 2 trade deadline, and the hot stove is simmering.
Few places seem more intriguing than Cleveland, where the young Guardians not only find themselves in the thick of a pennant race (three games back in the American League Central, two games out of a wild card spot) but in possession of enough assets to make a big splash. In recent days, the team has been linked to some of the biggest potential names on the trade market.
With eight of MLB.com's top 100 prospects in their farm system, the Guards have the ammunition to swing for the proverbial fences, much like they did in 2016 when they acquired relief ace Andrew Miller (and tried to get All-Star catcher Jonathan Lucroy).
That move resulted in a trip to the World Series, but sometimes, it's the smaller moves that can make an impact: In 2007, Cleveland sent a marginal prospect to the Texas Rangers in exchange for fan-favorite Kenny Lofton, who helped spark one last playoff run that nearly culminated in a trip to the Fall Classic.
So which avenue will the Guardians choose this time? Let's take a look at some possible targets as the deadline approaches.
Juan Soto — OF, Washington Nationals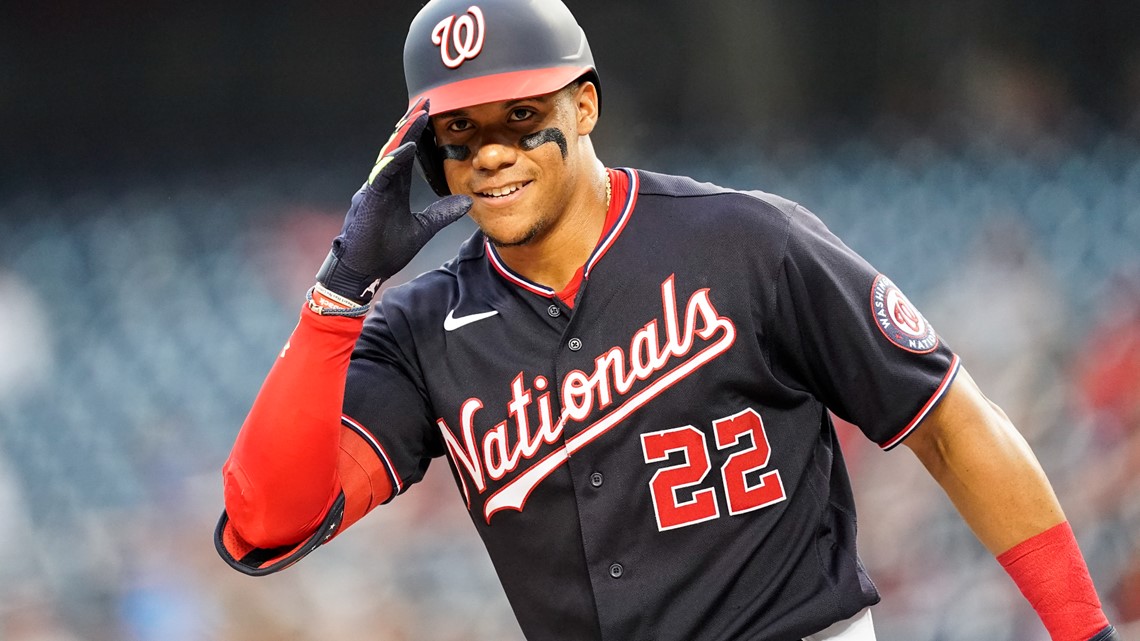 If there were ever a "mic drop" move, this would be it, as Soto has already established himself as one of baseball's best players at just 23 years old. The two-time All-Star reportedly turned down a 15-year, $440 million extension from the Nats, but with three years of team control still left (including this season), Washington's front office will accept nothing less than a "Herschel Walker deal" to move on from its franchise pillar.
With the aforementioned eight top prospects, the Guardians could likely meet those lofty standards, and might even be able to throw in an established Major Leaguer to sweeten the pot (think Andrés Giménez or Amed Rosario). Like Miller before him, Soto would be around for at least three potential playoff runs, and his presence would not only provide a jolt to Cleveland's revolving door of an outfield, but also give a small market like Cleveland instant national cache.
But that "small market" thing also plays a major factor, as even with new investments from David Blitzer and Matt Kaulig, it is highly unlikely the Guards would be able to keep Soto beyond 2024 if he rejected such a hefty offer from D.C. And with other glaring holes on the roster, it might not be worth it to go "all-in" on Soto for a mere three years, especially when most of the top prospects still in the minors are projected to be big-league ready during that same period.
One more thing: Remember that "Herschel Walker deal"? We all know how it worked out for the team that traded for him...
Willson Contreras — C, Chicago Cubs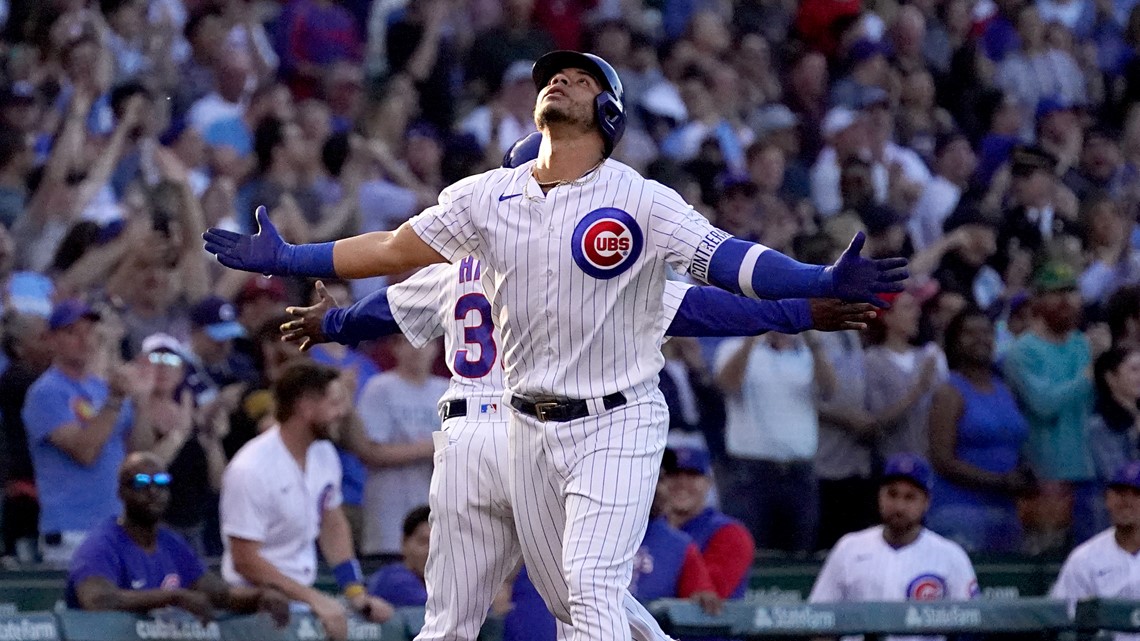 Of all the Guardians' needs, catcher might be the biggest, with the club's four main backstops combining for a dreadful .172 average in 2022. Seemingly anything would be an upgrade at this time, and the perfect candidate might just lie in the Windy City.
Since his rookie year in 2016 (when he helped Chicago to a World Series victory over Cleveland), Contreras has become one of the NL's consistent offensive catchers, making three All-Star squads and smashing 14 homers this season with an .844 OPS. He would be a downgrade defensively with four defensive runs allowed so far, although he has had success behind the plate in the past and more than makes up for it with his hitting production.
Contreras will be a free agent after the season, and the Cubs are in the midst of an all-out fire sale. While the 30-year-old doesn't come with the long-term control of a guy like Soto, that also means the asking price to get him would likely be much smaller, and he would certainly fill a demand in Cleveland's starting nine. ESPN's Jesse Rogers listed the Guards as a possible suitor for Contreras on Monday.
Ian Happ — OF, Chicago Cubs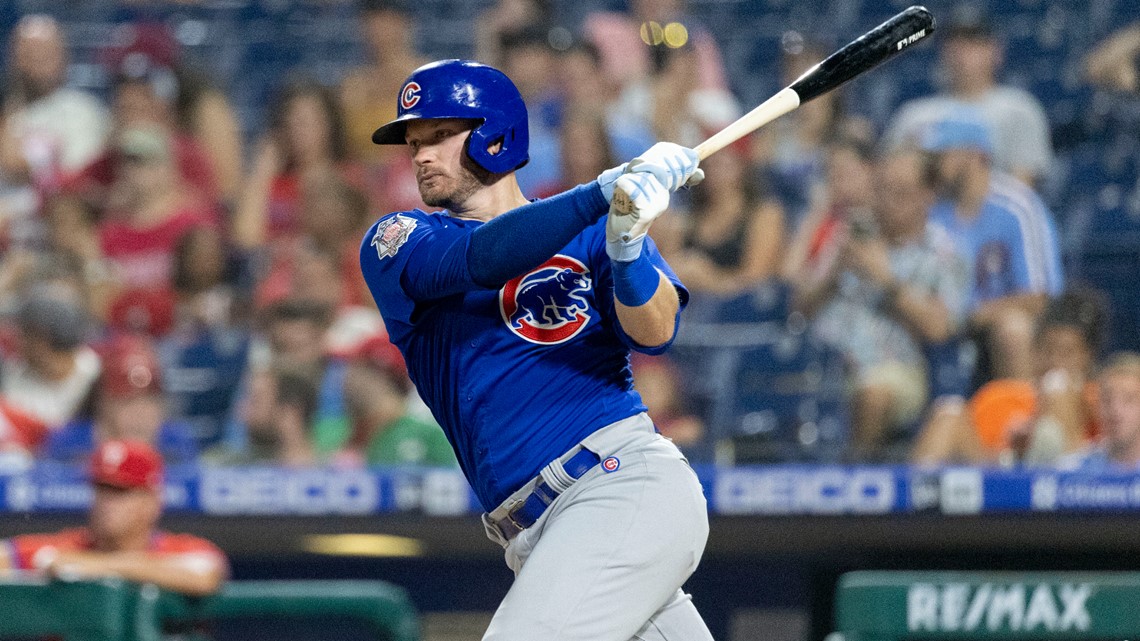 Should the Guards not want to pull the trigger on Soto, there could be a potential low-risk, high-reward option who resides in Wrigleyville with Contreras.
A switch-hitting outfielder with some power (25 homers a year ago), Happ made his first All-Star team in 2022 and currently boasts a solid .807 OPS (.366 on-base percentage). Under team control through next season, the Guardians could get semi-long-term production without giving up the farm, and the 27-year-old could slide in easily to any one of the three outfield spots.
When I spoke to WTAM 1100's Dennis Manoloff a couple of weeks ago, he described Happ as a "perfect" fit for Cleveland, and I tend to agree. If the front office could somehow put together a package for both Happ and Contreras, then even better.
David Bednar — RP, Pittsburgh Pirates

Okay, this is more or less going to turn into an "all of the above" scenario. Point is, the Guardians need bullpen help, and Emmanuel Clase can't be their only trusted arm.
Bednar is the most attractive option, with the ability to go multiple innings (a la Andrew Miller), a high strikeout rate (12.0 per nine innings) and an ERA and FIP both under 3.00 (2.96 and 2.58, respectively). The 27-year-old All-Star is also under team control through 2026, but while that provides long-term stability, it could also drive his asking price through the roof.
If Cleveland prefers to seek more of a rental, those options exist as well, such as veterans Daniel Bard in Colorado (20 saves, 1.96 ERA) or yet another Cub in David Robertson (1.83 ERA, 11.4 strikeouts per nine innings). Kansas City's Scott Barlow (1.97 ERA, 0.985 WHIP) is another intriguing candidate with control beyond this season, but trades between division rivals are always tricky (though not impossible).
Chris Antonetti and Mike Chernoff have had success acquiring relievers during deadlines past, whether it be multi-year pieces like Miller and Brad Hand or rentals like Joe Smith. It's hard to see them not striking again this time around.
Luis Castillo — SP, Cincinnati Reds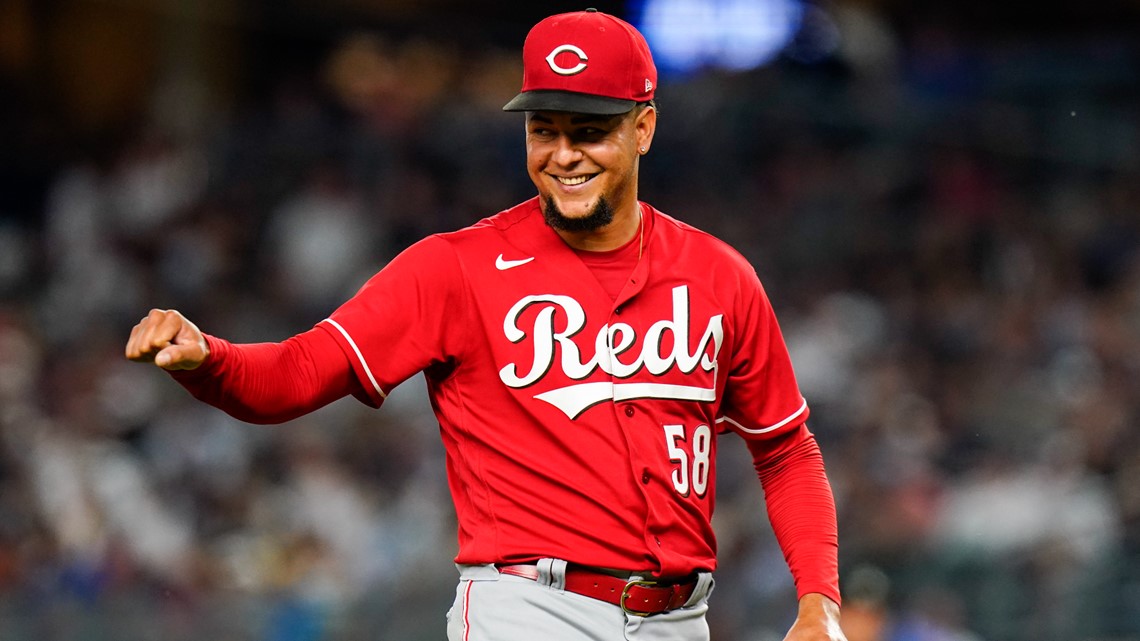 Could the Guardians actually do the unthinkable and trade for a starting pitcher? Believe it or not, it's not as crazy as you might think.
While the team's rotation remains solid, the days of having four Cy Young candidates are over, and even ace Shane Bieber is a far cry from his 2020 self (3.55 ERA, 8.9 strikeouts per nine innings). It's often said that you can never have too much pitching, and Cincinnati just might be willing to part with its own No. 1 arm.
The 29-year-old Castillo has been better than ever in 2022, with a 2.77 ERA and 3.2 bWAR across 13 starts. Unfortunately, the last-place Reds have struggled to get him run support, and his record over the past two seasons has been a mediocre 11-20, including a league-worst 16 losses a year ago despite a respectable 3.98 ERA.
It's reasonable to think Castillo is frustrated on the banks of the Ohio River, and with him being controllable through next season, Cleveland just might see itself as the change of scenery he needs. Oakland's Frankie Montas (3.16 ERA, 9.5 strikeouts per nine innings) has a similar resume and is also on a team looking to sell.