CLEVELAND -- What cap will Cleveland Indians great Jim Thome wear on his plaque at the National Baseball Hall of Fame?
Following Thome's selection in his first year of eligibility by being named on 89.8 percent of the 422 ballots cast, the question became a hot topic, especially when the Indians announced the decision to abandon on-field use of the divisive "Chief Wahoo" logo.
Thome addressed the matter Friday in a press conference at Playhouse Square after a question-and-answer session with team announcer Tom Hamilton that will be air as a career retrospective on SportsTime Ohio in the near future.
"My decision would be to wear the 'C' because I think it's the right thing to do, and I fully support the way the Indians, through this week, have done the decision that they've done," Thome said.
"To be thoughtful, I think I need to have a conversation with the Hall of Fame because of the history and everything involved. I just think that's the right thing to do."
PHOTOS: Cleveland Indians great Jim Thome elected to National Baseball Hall of Fame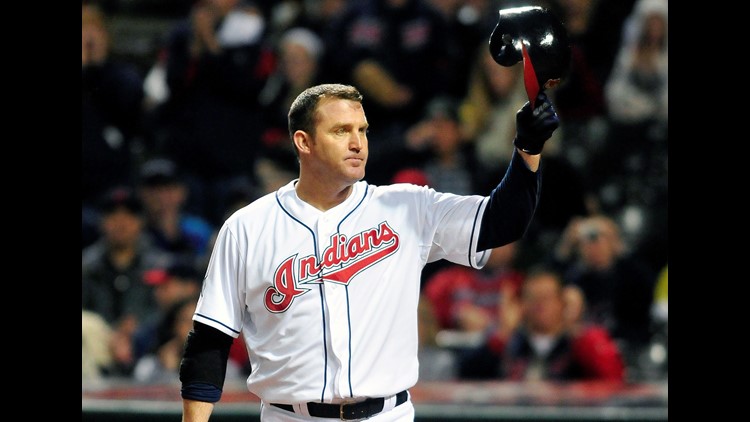 Along with the Indians (1991-2002, 2011), Thome played for the Philadelphia Phillies (2003-2005, 2012), Chicago White Sox (2006-2009), Los Angeles Dodgers (2009), Minnesota Twins (2010-2011) and Baltimore Orioles (2012).
However, when the Hall of Fame called, there was no doubt Thome wanted to go in as a member of the Indians.
"The best part of it is when you go into the Hall of Fame, it's representing Cleveland," Thome said.
"Watching Bob (Feller) in spring training, the way he would play catch, he always called players aside, gave them input and knowledge of the game, and if I can do that, if I can be half of what Bob Feller gave this city, I think that's what it's all about. That's what's so prideful for me. It's a no-brainer to go in as a Cleveland Indian, and I feel very strongly about that. I want to embrace that to the fullest, and I think Bob did as well."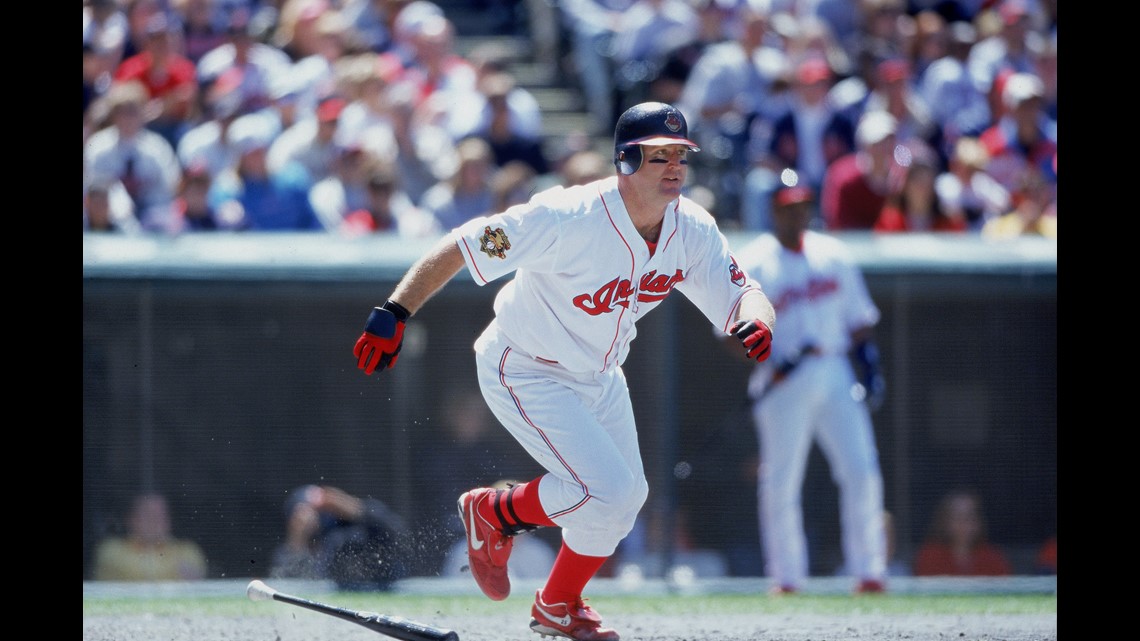 Over 13 seasons with the Indians, Thome was the most prolific power hitter in team history.
A 13th-round pick out of the Illinois Central College who became a three-time American League All-Star, Thome belted 337 home runs and drew 1,008 walks, both of which are franchise records. Additionally, Thome is second in Indians history with 937 RBI and third in on-base (.414), slugging (.592) and on-base-plus-slugging percentages (.980), as well as 10th with 263 doubles.
Thome led the American League in walks three times in his Indians career, and hit 20 or more home runs in each of his last nine full seasons with the Tribe (1994-2002), including a personal best, and team-record, 52 round-trippers in 2002.
During his 22-year MLB career, Thome collected 2,328 hits in 8,422 at-bats (.276 batting average) with 451 doubles, 26 doubles and 612 home runs. Thome had 1,699 RBI, scored 1,583 runs, earned 1,747 bases on balls and drew 173 intentional walks.
Also, Thome had .402 on-base, .554 slugging and .956 on-base-plus-slugging percentages over a career that spanned parts of three decades and included 2,543 games played.
"It has, but it hasn't," Thome said of on if being selected to the Hall of Fame has fully sunk in yet. "I was just with John Smoltz at the network and he said, 'Embrace the ride. Embrace each day because the day could be new things of fun.' It's such a wonderful thing."