CLEVELAND -- The Cleveland Indians have teamed up with Sports Travel and Tours to offer Hall of Fame travel packages to see former first baseman/designated hitter Jim Thome get inducted into the National Baseball Hall of Fame in Cooperstown, New York, this summer.
One of six members of the Class of 2018, Thome will be inducted into the Hall of Fame on Sunday, July 29 at the Clark Sports Center.
Travel packages include travel and hotel accommodations, Hall of Fame admission and seating for the induction ceremony. Fans can purchase upgraded travel packages, which include VIP seating for the Induction Ceremony and additional hotel nights.
For more information on the travel packages, visit Indians.com/thome.
PHOTOS: Cleveland Indians great Jim Thome elected to National Baseball Hall of Fame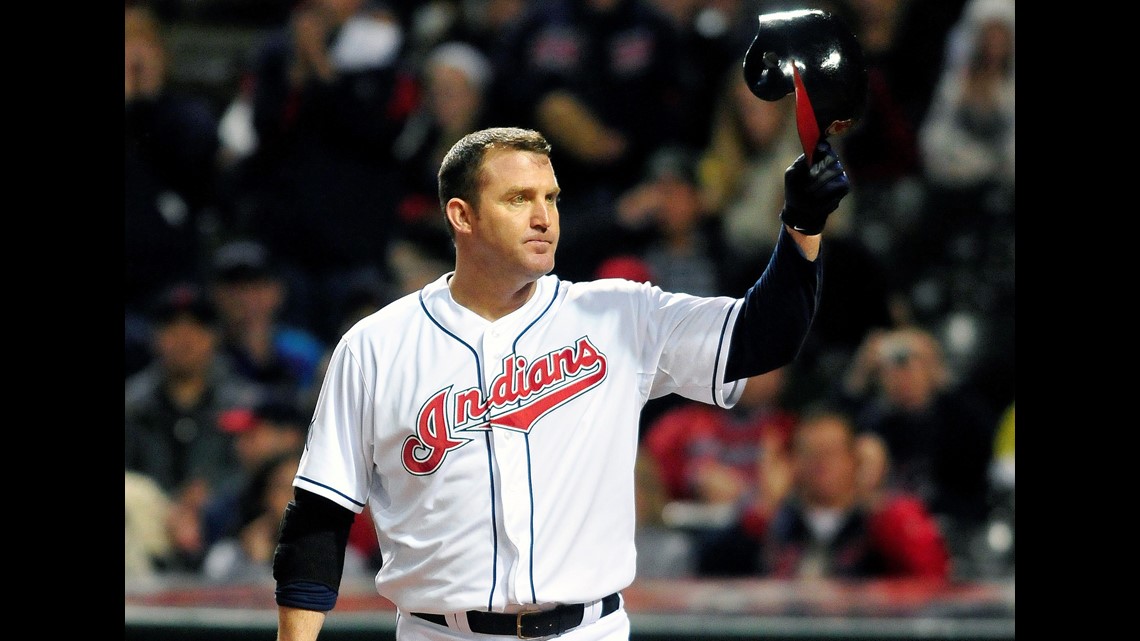 Hall of Fame Weekend runs from July 27-30 with a Parade of Legends on July 28, and a Legends of the Game Roundtable on July 30. More than 50 Hall of Famers are expected to be in Cooperstown to welcome their newest teammates into the Hall.
Along with Thome, closer Trevor Hoffman (Florida Marlins/San Diego Padres/Milwaukee Brewers), outfielder Vladimir Guerrero (Montreal Expos/Los Angeles Angels/Texas Rangers/Baltimore Orioles), third baseman Chipper Jones (Atlanta Braves), shortstop Allan Trammell (Detroit Tigers) and pitcher Jack Morris (Tigers/Minnesota Twins/Toronto Blue Jays/Indians) were selected for induction to the National Baseball Hall of Fame in 2018.
Thome, who was named on 89.8 percent of the 422 ballots cast, is the first Indians player to earn induction into the National Baseball Hall of Fame since pioneering outfielder Larry Doby was selected in 1998.
Over 13 seasons with the Indians, Thome was the most prolific power hitter in team history.
A 13th-round pick out of the Illinois Central College, Thome became a three-time American League All-Star after belting 337 home runs and drawing 1,008 walks, both of which are franchise records. Additionally, Thome is second in Indians history with 937 RBI and third in on-base (.414), slugging (.592) and on-base-plus-slugging percentages (.980), as well as 10th with 263 doubles.
Thome led the American League in walks three times during his years with the Indians and hit 20 or more home runs in each of his last nine full seasons with the Tribe (1994-2002), including a personal best, and team-record, 52 round-trippers in 2002.
Jonathan Daniel, Custom
During his 22-year MLB career, Thome collected 2,328 hits in 8,422 at-bats (.276 batting average) with 451 doubles, 26 doubles and 612 home runs. Thome had 1,699 RBI, scored 1,583 runs, earned 1,747 bases on balls and drew 173 intentional walks.
Also, Thome had .402 on-base, .554 slugging and .956 on-base-plus-slugging percentages over a career that spanned parts of three decades and included 2,543 games played.
Over 71 postseason games, Thome belted 17 home runs, had 37 RBI, scored 35 runs and drew 30 walks.
PHOTOS | Jim Thome visits Baseball Hall of Fame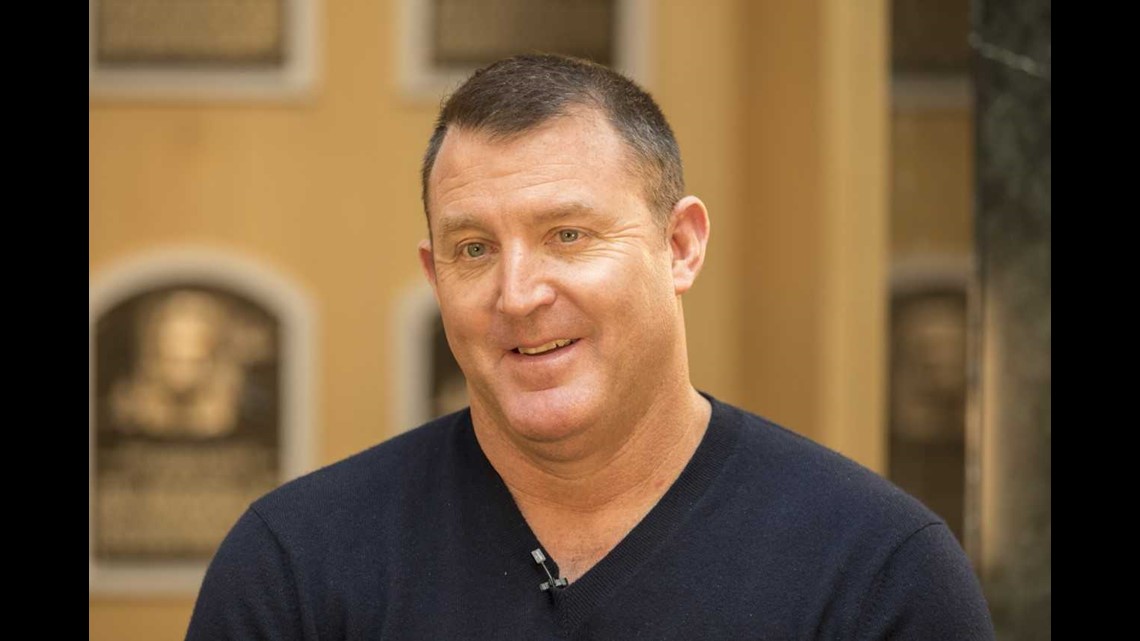 A one-time Silver Slugger (1996), Roberto Clemente Award winner (2002) and three-time American League Player of the Week with the Indians, Thome is eighth in home runs, seventh in walks and fifth in at-bats per home run (13.8) in MLB history.
Along with the Indians (1991-2002, 2011), Thome played for the Philadelphia Phillies (2003-2005, 2012), Chicago White Sox (2006-2009), Los Angeles Dodgers (2009), Twins (2010-2011) and Orioles (2012).
Thome is the 13th member of the Indians to earn selection into the National Baseball Hall of Fame.
Thome joins center fielders Earl Averill (1975), Doby (1998) and Tris Speaker (1937), right fielder Elmer Frick (1963), shortstops Lou Boudreau (1970) and Joe Sewell (1977), second baseman Napoleon Lajoie (1937) and pitchers Bob Lemon (1976), Early Wynn (1972), Addie Joss (1978), Bob Feller (1962) and Stan Coveleski (1969) as members of the Indians organization enshrined in Cooperstown.
Additionally, pitcher Cy Young (1937) and left fielder Jesse Burkett (1946) are enshrined as members of the Cleveland Spiders, who were the predecessors to the Indians.