CLEVELAND -- In what could very well have been a preview of the Eastern Conference Finals, the Cleveland Cavaliers trailed the Toronto Raptors by 15 points heading into the second half of Wednesday's game at Quicken Loans Arena.
But the Cavaliers (42-29) came out of the locker room on a mission, as they outpaced the Raptors (53-19) by 14 points in the third quarter and another four in the fourth on the way to a hard-fought 132-129 victory in front of a packed house.
"I think it just came from our aggressiveness," Cavaliers small forward LeBron James said of the turnaround.
"We started to get up in the ball, get up in the passing lanes, got body on body and put the pressure on them just as they did to us in the first half. That allowed us to get into the game, and ultimately, win the game."
PHOTOS: Cleveland Cavaliers play two-way basketball in comeback win over Toronto Raptors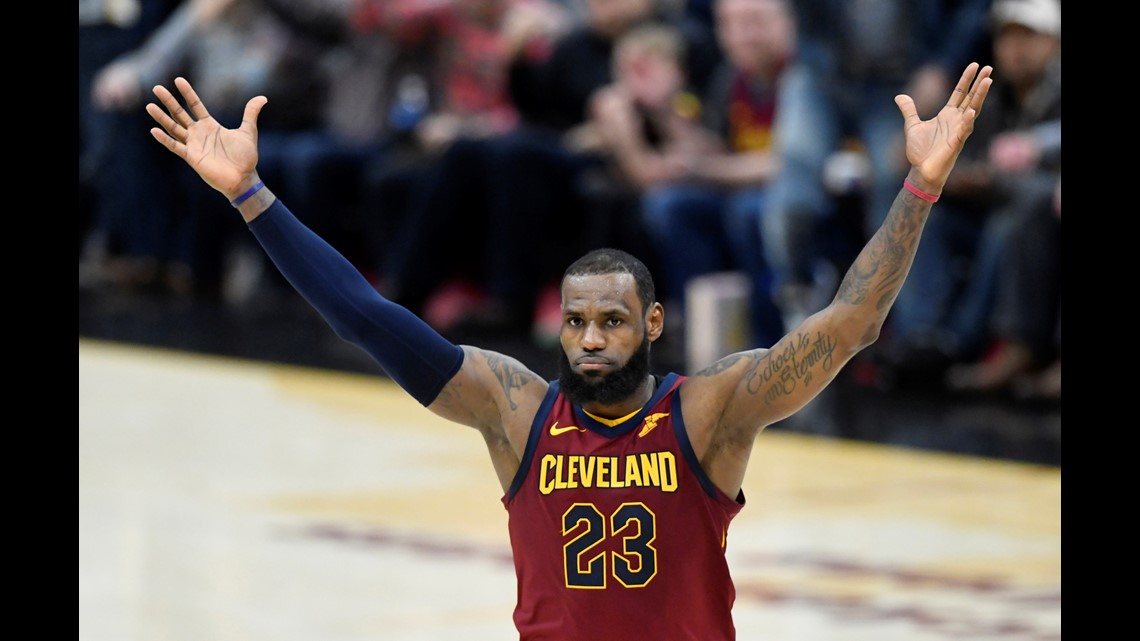 WATCH: Kevin Love's 1,000th career three-pointer lifts Cleveland Cavaliers past Toronto Raptors
It was not so much that the Cavaliers played poorly in the first half as much as it was the fact that the Raptors hustled their way to the 15-point lead.
The Raptors shot just 2.7 percent better than the Cavaliers in the first half, but made eight more field goals and six more three-pointers, blocked three Cleveland shots and converted five forced turnovers into eight points.
However, in the second half, the Cavaliers limited the Raptors to a 15-for-36 showing from the field and three-of-16 performance from three-point range. Additionally, the Raptors committed 13 fouls and five turnovers in the third and fourth quarters.
"We just turned it around," James said. "After that second quarter when we gave up 41 points, 41-22, and just opened the game up when (Fred) VanVleet hit a shot at the end of the half to put them up 15, it kind of had a depleted feel. We came back in the locker room, made some adjustments and knew what we had to do to get back into the game."
David Richard
READ: Cleveland Cavaliers prove why they're still team to beat in the East vs. Toronto Raptors
Like James, power forward Kevin Love believes the second-half effort against the Raptors shows everyone, both in and out of the locker room, what the Cavaliers are capable of and hopes the victory serves as a springboard to future success as the playoffs draw near.
"More than anything, it just feels like even when we're down, we're not out," Love said. "I know it's been mentioned a thousand times of us not having all the bodies we want out there, but it's always been strength in numbers for us. We've always been better with a full lineup and being able to play several different ways.
"It always feels like when our first and second units are jelling and we have that first push and we come in with fresh bodies, it's deflating for the other team, the five guys that are playing on the opposite side of the floor. I think it's definitely a big win for us, coming back from a 12-day road trip, and we've got to get another one Friday, but this was big for us as far as having confidence and knowing we're never out of a game."