CLEVELAND — Dennis Gates says he's humbled that Cleveland State has made a commitment to him, his family, the basketball program and his coaching staff.
The third-year head men's basketball coach at CSU is ready to wake a program he likens to a "sleeping giant." The university, as well as the athletic department, has given him the financial backing to get it done.
Fresh off signing a contract extension with Cleveland State through the 2026-27 season, Gates sat down with 3News Sports Anchor Nick Camino to talk about his journey to rebuild a once dormant college basketball program into an exciting turnaround that concluded last season with a conference championship and a trip to the NCAA Tournament.
"I'm humbled that President [Harlan] Sands and [Athletic Director] Scott Garrett and our Board of Trustees feel so [happy] with what we've been able to accomplish in such a short period," Gates told Camino recently on WKYC.
"They were very aggressive," Gates explained about the process of CSU wanting to sign him to a contract extension. "These conversations began in February, before the results of our regular season, before any NCAA Tournament. They were aggressive and I really appreciate that about them."
In just his second season with Cleveland State, Gates helped guide the Vikings to a regular season Horizon League title, a conference tournament title and a trip back to the NCAA Tournament for the first time since 2009 under then head coach Gary Waters.
Gates shares a similar vision with Waters he told WKYC.
"It was going to take a special place for me to leave another special place. I was at a special place at Florida State with my mentor Leonard Hamilton," Gates explained. "It's a sleeping giant [program], the growth potential is out of the roof."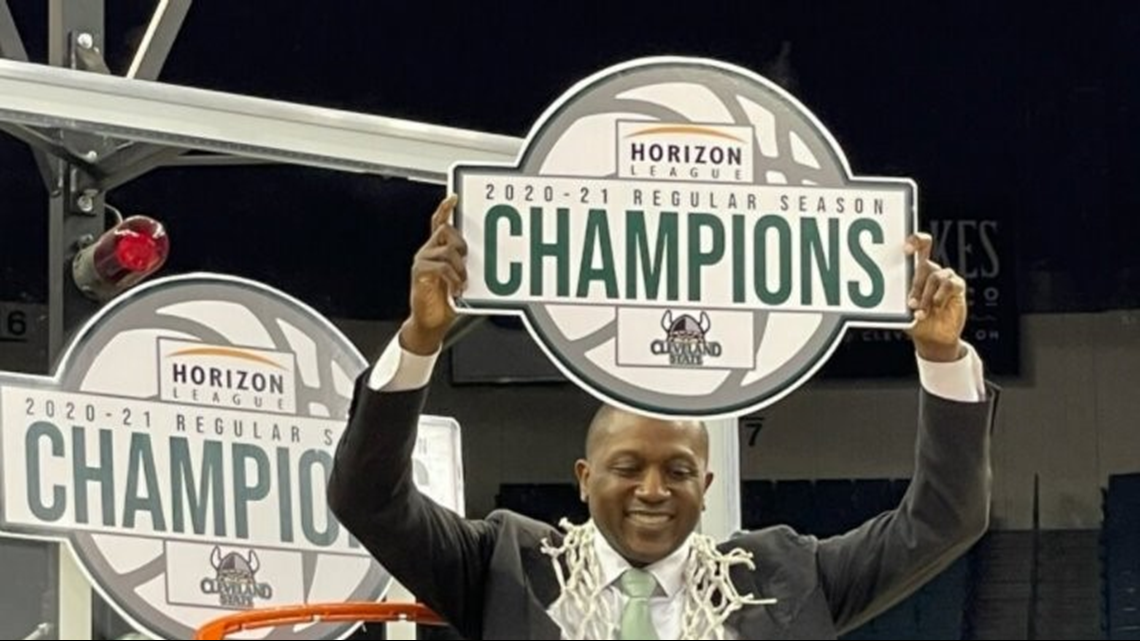 Gates, 41, says he can't wait for fans and alumni and Northeast Ohio sports fans to come out and support his team next season. The Vikings will likely be one of the favorites to win the Horizon League again.
"The city of Cleveland is an unbelievable sports town," Gates told Camino. "With the Cavs, the Indians and our Browns, those same fans are in a circle-mile radius as us. Our environment should replicate those environments."
Gates' name had been tossed around with other job openings in college basketball including DePaul, Marquette and Cincinnati. Gates told WKYC that he believes some of that was overblown.
"If it was up to Twitter, Instagram and social media, there was a U-Haul in front of our home here in Cleveland Heights," Gates said with a laugh.
Cleveland State went 19-8 overall last season, winning 16 games in the Horizon League, earned the top seed in the conference tournament and qualified for March Madness for the first time since 2009.
You can watch the entire interview with Coach Dennis Gates below: