BEREA, Ohio -- How have Cleveland Browns rookie quarterback Baker Mayfield and veteran wide receiver Josh Gordon bonded and become fast friends?
Well, over video games, of course.
"Xbox, to be honest with you," Mayfield said of how the quick bond developed.
"He plays a little bit of everything. I'm not as much into 2K as he is."
PHOTOS: Cleveland Browns QB Baker Mayfield, WR Josh Gordon formed bond over video games

Although Mayfield has been a part of the Browns' organization for just over six weeks, working with Gordon in the meeting rooms and on the field has given him a glimpse of what could be in Cleveland for the foreseeable future.
"Anytime you can become friends with a receiver like that, it's going to help you out, but it's much more than that," Mayfield said.
"I'm excited to be here, starting to get settled in. That's why the relationship is growing, and it's not just with Josh. It's with every other receiver as well. But he's a good guy. I'm hoping we get this thing turned around. He's going to be a huge factor in that. I'm looking forward to continue to grow with him."
Since joining the Browns through a second-round pick in the 2012 NFL Supplemental Draft, Gordon has turned 179 catches into 3,089 yards and 15 touchdowns.
A Pro Bowl player in 2013, Gordon set a franchise record with an NFL-best 1,646 yards on 87 receptions with nine of those catches going for touchdowns despite missing the first two games of the season because of a suspension.
Despite being suspended for 56 career games, 55 of which were NFL bans for positive drug and alcohol tests, including a 44-game stretch from the final week of 2014 through most of 2017, Gordon turned 18 catches into 335 yards and one touchdown after his return from the censures last fall.
Additionally, Gordon was on the receiving end of five passes that went for gains of at least 20 yards and converted 12 first downs.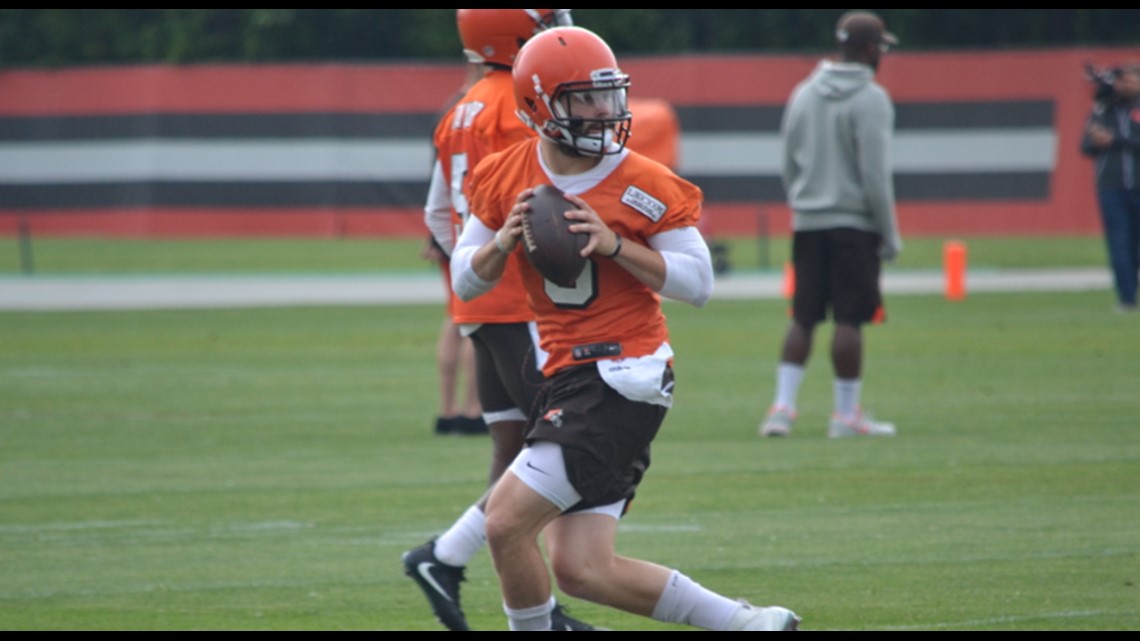 Following Tuesday's walk-through, Gordon said he believes the Browns already have the NFL's best receiving corps, and that was a statement backed up by fellow Pro Bowl pass catcher Jarvis Landry.
And while that sets a high bar of expectations for the Browns' passing game, Mayfield believes the confidence displayed by the receivers will help everyone this fall.
"You've got to have confidence," Mayfield said.
"If you don't believe in yourself -- that's something I've always been huge on -- then you're doing it wrong, so we've got guys that are confident and we just need to continue getting better because when you have a group like that, that believes in it, it doesn't matter what happens to you. You're going to keep pushing forward no matter the circumstances, so that's good to have."