BEREA, Ohio — The Cleveland Browns are in the midst of their second uniform redesign in the last five years, and while the final decisions on the design have yet to be made, one thing is for sure to owners Dee and Jimmy Haslam.
During their annual training-camp address inside the Casey Coleman Fieldhouse at team headquarters following Sunday's practice, the Haslams vowed to keep the helmet's logo-less look no matter the final results of the jerseys during the redesign process between the team, NFL and Nike.
"No. No. Never," Dee Haslam said with a laugh when asked about redesigning the helmet. "Absolutely never."
While the helmet will stay the same, the uniforms will reflect the vision for the organization.
"We talk all the time that Cleveland has a certain way about them," Dee Haslam said. "I think the uniform that we are in development will fit our team really well -- just our look and our feel of who we are.
"I think there are still some things to be done. It takes a little while. Obviously, you have to really work hard to get every detail right. I still think they are working on the development part of it, but it is coming together."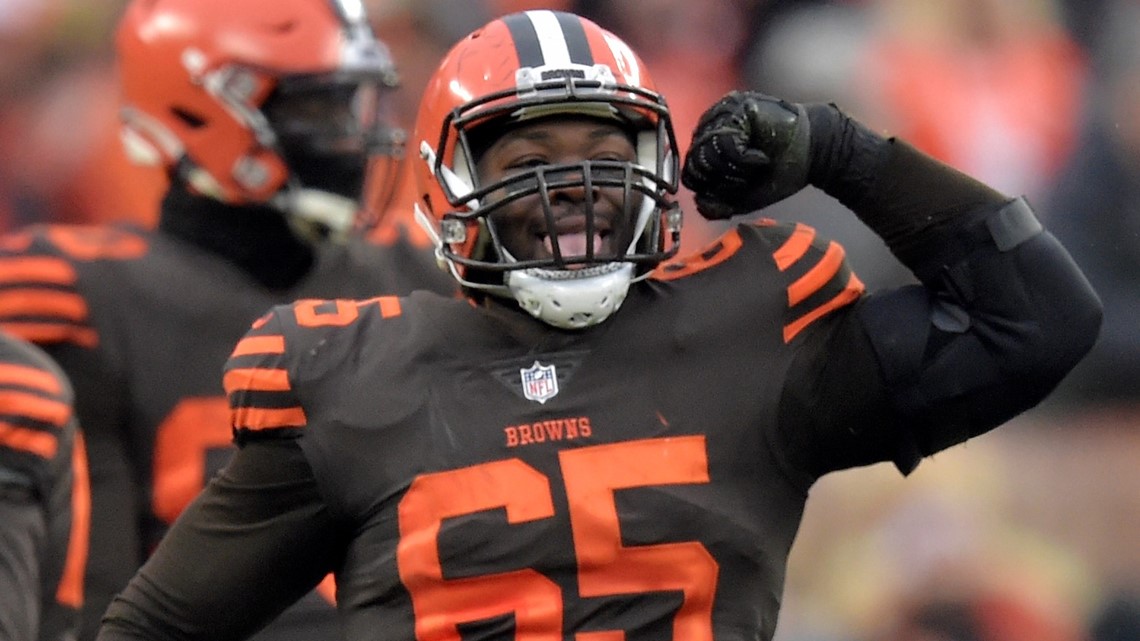 As the redesign process continues, the Browns have filed a request with the NFL to wear the Color Rush uniforms more during the 2019 season, but no decision has been made on the very jerseys quarterback Baker Mayfield wore when he made his regular-season debut and led a come-from-behind victory over the New York Jets in Week 3 of the 2018 season.
"We are really excited," Dee Haslam said. "Hopefully, that will work out. It is a pretty good uniform. I think the players would be excited to wear it if it works out."

Getting the uniform situations worked out is one thing, but the Haslams are hard at work on improvements for the training facility in Berea, a possible extension of the lease with the city and development of properties near FirstEnergy Stadium and the lakefront in general.
"We are working on it," Dee Haslam said. "There has been some progress made, but there are a lot of people involved in the process. We are primarily focused on the south and making that connection to the stadium because the parking is downtown and you want to be able to access the waterfront and access our stadium."
Jimmy Haslam added, "We are committed to this facility and to Berea. They have been great partners to work with. We are continuing to look to do two things with this building: make it better for our players and make it better for our fans. The turnouts we have had [for training camp] have been very impressive."