BEREA, Ohio — The Cleveland Browns took an unconventional path when they hired Freddie Kitchens to be their next head coach despite him never leading a full team at any point in his 20-year career.
Despite that lack of experience, the Browns believed in him and the players welcomed the promotion. After going through their first offseason program with Kitchens as head coach, the reviews have remained positive from the players.
"He's genuine," offensive lineman Joel Bitonio said. "He cares about the people in the room and he's a good football coach. Everything he's done in his career, he's been a good football coach, and that's what I've experienced with him in the 16 games he was here and the eight games he was the OC last year.
"He's good at what he does. He calls plays. He's not afraid to bring in other peoples' perspective, and that's what a good coach is. Him and Todd (Monken) and (James) Campen, all those guys are working to put together the best offense possible."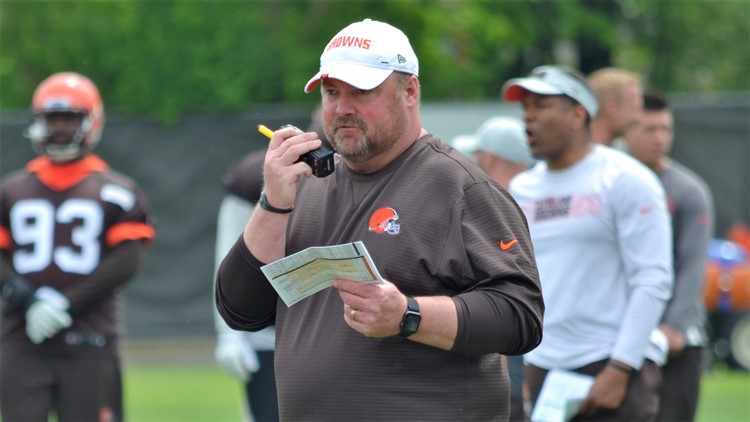 Kitchens' elevation to head coach capped an unusual 12 months for the well-traveled assistant coach.
Hired on January 24, 2018, Kitchens was initially the running backs coach and associate head coach. During an unprecedented staff upheaval at the midway point of the 2018 season, Kitchens took over the play-calling duties when coach Hue Jackson and offensive coordinator Todd Haley were dismissed.
"We're definitely at a learning period right now, trying to figure out how he wants things done, and then, you have the Freddie aspect of it," wide receiver Jarvis Landry said. "When he was the OC, there's still things in there that we're going to still be doing and trying to get to."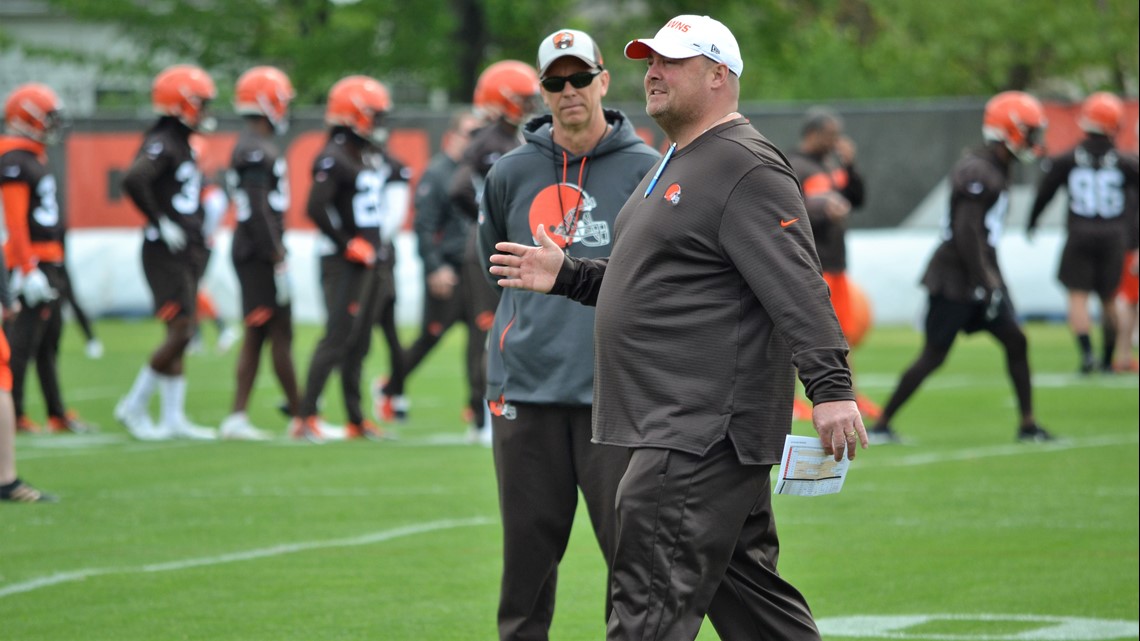 A popular interview request from other NFL teams after the 2018 regular season, Kitchens helped the Browns increase their points per game and got solid play out of rookie quarterback Baker Mayfield, as well as running back Nick Chubb.
Under Kitchens' direction, Mayfield completed 180 of his 263 attempts (68.4 percent) for 2,254 yards and 19 touchdowns against eight interceptions. Mayfield averaged 281.75 yards and 2.375 touchdowns per game with Kitchens calling the plays.
Used sparingly by Haley over the first half of the 2018 season, Chubb rushed for 788 of his season total of 996 yards and five of his eight touchdowns on 140 carries under Kitchens. After the changes in the coaching staff, Chubb averaged 5.63 yards per carry and became a contributing member in the passing game as well.
Not known for having great catching ability out of the backfield, Chubb turned 18 catches into 139 yards and two touchdowns over the second half of the 2018 season.
"There's no ego there," Bitonio said of Kitchens. "He wants the best things to happen because he knows as the team goes, his career goes and everybody that's here's career goes, but it's been fun. He's a really genuine person and I think that shows in his coaching.
"The way that he attacks the day and the way he attacks every practice is good. It's not something where it's like, 'He's so buddy-buddy with these guys.' He'll yell at us. He'll let us know when something's wrong, but then, he'll come back afterwards and say, 'Hey, this is what I was talking about. This is what we want to improve on.' It's something we respect in the coach."